The UK Social Mobility Awards celebrate organisations who are playing vital roles in the advancement of the social mobility movement in the UK. Ashurst won the 'Recruitment Programme of the Year' award in the 2020 UK Social Mobility Awards, after we put in place some great strategies to ensure our recruitment practises provided equal opportunities for all.
Social mobility is very important to Ashurst – we are committed to enhancing it across the UK with a focus on addressing barriers to access and supporting talent. In order to attract and retain the best people from the broadest talent pools, we recognised the need to ensure our recruitment processes are accessible to all, whilst being mindful of specific drivers and challenges.
Therefore, we undertook a comprehensive review of the ways in which talent was recruited into the firm. This involved analysing data and insights and led to the introduction of a number of initiatives to not only raise awareness and aspirations, but to also provide support, mentoring and work experience, including changing the firm's recruitment criteria to allow a pipeline of diverse talent for the apprenticeships and graduate schemes. In addition to the launch of a newly formed employee network focussed on social mobility with champions across the firm to assist in recruitment, mentoring and raising awareness.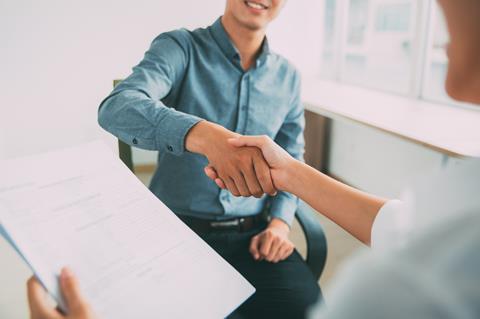 The next step that Ashurst is taking to further our agenda for social mobility is to build a careers hub to remove the impact of social capital in our recruitment processes. This will empower candidates to self-educate and perform at their best by understanding the sector and developing their employability skills. We track our talent using a social mobility lens to ensure there is no adverse impact and we are establishing a social mobility mentoring programme to provide support in navigating the legal sector.
Businesses in the UK, specifically the legal profession, have tended to favour and recruit a disproportionate number of individuals from socially and educationally privileged backgrounds. As the welcome focus on diversity and inclusion continues to expand across businesses, it is vital that social mobility is prioritised along with other focus areas. In order to recruit the most talented people, it is businesses' responsibility to broaden their talent pools to include those who may not have had access to the traditional routes into the workforce.
Whilst we are proud of the progress we have made at Ashurst, we acknowledge that more can and should be done. Entering the UK Social Mobility Awards is a chance to ensure continuous improvement in your business and are a welcome opportunity to celebrate successes but most importantly focus on next steps.
To ensure that we continue to create meaningful change across businesses, it is important that we do not work in silos. Sharing best practice with organisations is the first step to working together to change the business landscape to be more diverse and inclusive.
The nominations for the 2021 Awards are open now. If your organisation has made a commitment to advancing social mobility in the UK, make sure to enter before Friday 25th June and showcase your work. Enter now: UK Social Mobility Awards.
Lloyd Stephenson is head of resourcing at Ashurst