This weekend marks 103 years since the Representation of the People Act 1918 received Royal assent. As well as giving the vote to all men over the age of 21, the legislation created the first steps towards full suffrage, letting women over 30 who met minimum property qualifications vote too.
Significant progress towards gender equality has been made since then, but as a bill presented to parliament this week shows, the journey is not over.
On Thursday, the government introduced the Ministerial and other Maternity Allowances Bill to make provision for ministers, opposition office holders, law officers and the lord chancellor to take maternity leave.
Boris Johnson said: ''The choice between taking leave to recover from childbirth and care for a newborn child or resigning from office is not acceptable in modern times… Until now, the limits on the number of salaries that can be paid overall, and for individual offices, has left the government with limited flexibility to appoint cover should a minister want to go on maternity leave. In the absence of that flexibility, a senior minister wishing to go on maternity leave would likely need to resign from the government.'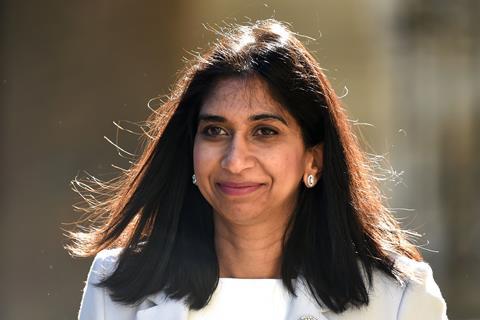 There is a particularly pressing need to get the bill through parliament as quickly as possible. As Politico London Playbook revealed before the proposed legislation was announced, the law will let Attorney General Suella Braverman, the government's chief legal adviser, take maternity leave.
The timing of the bill is a sign of how few women have held the most senior positions within government.
When it comes to gender diversity at the very top, the legal profession is showing more promising signs – but I'm not just talking numbers.
Georgia Dawson is the first woman to be appointed Freshfields' senior partner in the magic circle firm's 278-year history. Reading an interview with Dawson in the Sunday Times last week, I was pleasantly surprised to learn that she has three children aged nine to 12.
103 years after the first steps towards full suffrage were taken, Braverman and Dawson show that being a mother of young children and being in a senior role aren't mutually exclusive.


Reporter