Sir Rupert Jackson may have retired from the Court of Appeal in March last year, but his legacy is still profound. Last month, nearly two years after he revealed detailed plans for an extension to fixed recoverable costs (FRCs) across civil litigation, the Ministry of Justice finally published a consultation on the topic.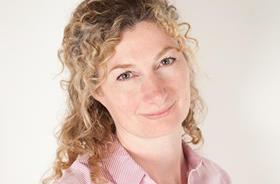 The MoJ proposes to follow Sir Rupert's recommendation and introduce a banded grid of fixed costs for almost all civil cases with a value up to £100,000, excluding clinical negligence claims and cases in the business and property courts. This follows Jackson's logic that fixed costs save money, because they cut out the need for detailed assessment and expensive arguments over costs, and ensure costs are proportionate. The government also believes FRCs will offer welcome certainty to claimants over their liability for adverse costs. The current unpredictability regarding opponent's costs acts as a barrier preventing many claimants, including small businesses, from asserting their legal rights.
However, the consultation does not address the issue that if fixed recoverable costs are set too low, claimant lawyers may also charge extra, non-recoverable costs to their clients. If those extra costs cannot be accurately predicted, the benefit of costs certainty will be lost. Litigation will then be even more expensive for claimants, because they will no longer recover all their legal fees from the losing opponent if they win.
If lawyers are to be paid fixed fees that are lower than the amounts they receive now, will the process of litigating be made quicker and more efficient?
Clearly, the actual fee figures will be crucial to the effect these changes may have on access to justice. Set the fees at the right point and claimants could benefit. Set them too low and access to justice will be further impeded. In the consultation, the MoJ declines to meddle with Jackson's detailed, banded grid of proposed figures. It says those numbers have been 'devised with appropriate rigour' and so should be left alone. But as the Association of Costs Lawyers has pointed out, those figures are now nearly two years out of date and are essentially based on data from one defendant law firm – Taylor Rose TTKW. Claimant firms did not rush forward with figures to inform Jackson's review, though they may now wish they had.
Equally important, meanwhile, is the litigation process. If lawyers are to be paid fixed fees that are lower than the amounts they receive now, will the process of litigating be made quicker and more efficient? Notably, the MoJ did not agree with Sir Rupert's proposal to create a new, streamlined, 'intermediate track' for cases worth between £25,000 and £100,000. It said the cost and complexity of creating this new track was not justified. Instead, the government proposes simply to extend the fast track to claims up to £100,000. True, this would ensure a streamlined procedure. But will these higher-value claims be suitable for the fast track? If so, why would Jackson have gone to the trouble of devising a new track for these claims?
The MoJ concedes that there may be some cases where fixed recoverable costs might be 'inappropriate' or prove 'difficult to implement'. However, it gives the impression that it will be keen to limit the number of exceptions to FRCs as far as it can. It says it would welcome views on the types of case where FRCs would cause problems, but stresses that this must be 'supported by evidence'.
One of the big fears for claimant lawyers is that an extension of FRCs will make them vulnerable to tactical gameplay by defendants, who may be incentivised to string things out and make unnecessary applications to the court. The consultation addresses this issue and seeks views on the best solution, such as an order for indemnity costs based on unreasonable conduct. But this will inevitably be a grey area.
The MoJ draws a distinction between not accepting an appropriate offer and 'seriously unreasonable' behaviour, suggesting that higher costs could be awarded in the latter case. But it recognises that the sanction of indemnity costs could throw up some practical difficulties. One of the advantages of fixed costs is that lawyers should not need to keep detailed records of costs incurred for every FRC case – but how could indemnity costs be awarded if they have not? The consultation mentions a potential alternative sanction, which would involve a percentage uplift – possibly unlimited – on the level of costs, awarded at the discretion of the judge and based on the extent of the bad behaviour. It seeks views on this issue, and what it ultimately decides could have a significant impact on the conduct of litigation. Under the proposals, a percentage uplift of 35% would also be available for successful Part 36 offers not beaten at trial.
This consultation is by no means the final piece of the costs reform jigsaw; the MoJ plans to 'extend the areas in which costs are controlled in due course'. This might mean widening the scope of FRCs to include the costs incurred before the case management conference – something defendants have been pushing for a long time. Or, worryingly for those who deal in big ticket litigation, it may mean extending fixed costs into 'claims of higher value'. The advance of fixed costs is unlikely to pause at the £100,000 threshold for long.
Rachel Rothwell is editor of Gazette sister magazine Litigation Funding, the essential guide to finance and costs. For subscription details, tel: 020 7841 5523