Diary of a busy practitioner, juggling work and family in lockdown somewhere in England
My daughter wearing the same pair of pants for three (term time) days midweek, watching so many historic X Factor auditions that she finally got to Sharon Osbourne throwing water over Louis Walsh, racing into the kitchen to tell us as if it had just happened, is only one of the things I never imagined happening this year.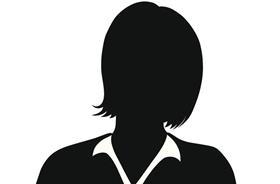 Going to Ile de Re with my extended family - yes. Small child becoming obsessed with 15-year-old X Factor clips - no. Camping at our first festival as a family - yes. Seriously considering using fear as a discipline tool when trying to teach my children about trebuchets and split digraphs- not so much. Being asked to work more hours now my children are at school - perhaps. Being asked to work more hours with no school and no grandparents - no. Partnership - maybe if I was lucky. A pay cut - no.
And in the most recent addition to the topsy-turvy 2020 list, this super-conscientious, slightly competitive, academically-achieving mum and dad won't be sending their DALC2 back to school when they reopen on Monday. And, of course, more than being all those things, we are desperate for childcare.
I had just assumed that, when the school reopened, she would go back. It was my husband who suggested maybe she shouldn't. Now my husband didn't let go of his mother's hand outside of the house until he was 14, never climbed a tree, never went in the sea, literally never said boo to a goose. And he would prefer it if our children were the same. The main advantage of this type of parenting is that, if they aren't wearing their knee pads when they fall off their scooter, or they do get ill from eating the dirt under their toenails, or the Bogeyman does actually get them, you can say 'I told you so'. You are always going to be in the right. So this was not entirely unexpected from him. She stays at home, she doesn't get coronavirus. She goes to school and catches it - it won't be his fault because he told me so.
Now usually I can win him round with my slightly more cavalier attitude to safety, and he will admit that me pushing him slightly out of his comfort zone at all times is what makes our marriage happy and our family ever willing to grasp interesting opportunities. I think that's what he says. It might be what I say. Either way, on this one I knew I couldn't just overrule him.
And the point of this column is to say that we looked at the pros and cons, for us, of sending our little miss stormtrooper back to school, and that, no doubt, they are different to yours.
When she's not watching Clips of Cowell, DALC1 is extremely high-maintenance. For us, therefore, one of the biggest factors was the fact that she would still be at home. This crazy half-life we are currently living, doing tough jobs whilst also being teachers, midday assistants, school cleaners and, you know, parents, will continue until they are both outta that door.
Some have said that we have the luxury of the choice. To be honest, it doesn't feel like a luxury. It feels like very hard work. But I take the point. If we both worked in supermarkets or hospitals we wouldn't have so much of a choice.
Having considered the lack of a benefit for us, we thought about the benefit for her. DALC2 loves being at home with her toys. She doesn't seek social interaction or miss her friends.
The curriculum in school is going to be the same as the work sent home, and she is easy to teach. She is still four. So again, for her, no particular benefit.
Then we looked at the risks. We have kept in proportion the risk to her, which of course is small. But having the 'luxury' to be able to weigh up all factors, we did consider our teacher friends, some of whom have health problems, and that if we can keep the teachers' 'bubbles' smaller at this stage maybe we should. We also looked at the fact that her leaving the house each day and mixing with 10 other children, who might have been on a crowded beach at the weekend, is never going to be as safe as her staying at home.
All my friends are in different positions. One, another solicitor, is sending both children back to nursery next week. She is satisfied with their hygiene arrangements and other guidelines. One, a doctor married to a nurse, has had her daughter in nursery throughout. One friend, furloughed, with a Year Six child, has decided to keep her at home because she will never have this opportunity to spend time with her again. These are all really good decisions.
With more text messages passing between us each day as we've made our decisions than coronavirus tests being carried out by the government, it was my dad who said something that has had the most impact on me. 'It just doesn't matter', he said. He's right. All children in the world are having their education disrupted. For now, whether they are in school, or sitting at home, no doubt soon shouting 'It's Chico Time!', they are going to be fine.
*Some facts and identities have been altered in the above article