Diary of a busy practitioner, juggling work and family somewhere in England
After all the lovely weather of the spring and summer came the euphoria of the kids going back to school and a special little period of me working part time and my husband working from home- we even walked the dog one lunchtime together. My kids were learning again, like sponges, and I would say there is little more wonderful in this world than a five-year-old learning to read in leaps and bounds - a whole world opening up to them, and finally someone with some relevant qualifications opening that door, and not me.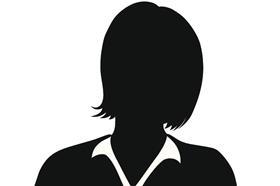 But now here we are, in deepest October. The weather has been awful. The nights are drawing in. We are still in the middle of a large redundancy exercise at work, and still working with a pay cut. We are all busy, our conveyancers frantically so, and still working round some of the difficulties of social distancing in the office. We still aren't having clients in, and meeting them in their gardens is becoming a less attractive proposition. I've pretty much had it with Zoom. When are they going to get rid of the delay, for goodness' sake? I can't make it all better by taking my team to the pub or booking the panto. Not easily anyway.
At home, with all the life admin back, I am finding it hard to find time to go jogging. We have hardly been in the garden - the grass is long and wet and everything looks neglected. For various reasons, we stay on the 'cautious' side of the rule interpretation, and it is dawning on me that we might have months ahead of cooped up children and - to paraphrase CS Lewis - I am now imagining a winter with no Christmas [shopping at Fortnums].
So I want to write the article that I need to read, the article to tell me how to cheer up, how to get out of the dumps and be grateful for the little things. To remind me of the things we can still do in this bloody pandemic as we approach what will no doubt be the longest bloody winter since three children walked through the back of a bloody wardrobe into bloody Narnia. Having tried to look on the bright side through lockdown for you, I do have to say I am scraping the barrel now but we have to do this, so we may as well try to make it better for ourselves and each other.
My first thought is that we really do need to keep up the exercise. Or, if you look like a number of my colleagues back from furlough, start it. It doesn't matter if you have less energy than you did in the summer and end up doing a bit less, as long as you are doing some. Ideally, walk a dog on a beach. Even if there was no pandemic and all the world was open to me, I don't think there is anything I would prefer to do than walk a dog on a beach.
Whilst I am suggesting we exercise I am not for one minute suggesting we diet. I don't know if you usually take your health advice from the Gazette but take some now. Granted, it is not the time to get Type 2 Diabetes but we really are going to need roast beef, apple crumble and red wine regularly in large quantities. This is not the winter to diet.
Consider the possibility of spending some money frivolously. Again, I am not authorised or regulated by the FCA so do take my advice with caution, but pay cuts and redundancies aside, who is to say we can't spend our Christmas party outfit budget on a new coffee machine and our Christmas panto budget on new boots and don't forget the money we have saved on holidays, surely we can spend that too now?
Rewatch old films. We have recently watched The Goonies and Labyrinth with the children for the first time. If you don't think much of my medical or financial advice then you should also take my parenting advice with caution, as I think my children are oddly unafraid of decomposing bodies, gangsters, general gore and baby-stealing goblins. But I can't tell you how much they loved those films.
Listen to music. Watch Bruce Springsteen play Thunder Road live at the Hammersmith Odeon 1975 on YouTube and tell me you are still miserable and uninspired.
Finally, remember to smile. I often have to remind myself to just let go and smile, especially after a long day. Recently DALC1 asked if I remembered when she had had Turkish Delight- 'you know, when I had to have antibiotics'. Turned out she meant Scarlet Fever, not Turkish Delight. Moments like this can make up for an awful lot, I'm sure you will agree.
*Some facts and identities have been altered in the above article