Diary of a busy practitioner, juggling work and family somewhere in England
I have a new love interest. I was worried that his wife would read this blog but I've done some detective work and believe she is not currently practising. I mean, my husband will read this blog but there is a possibility, once he has proved himself, that this person will go alongside Bruce Springsteen and our tree surgeon on the list of people he would completely understand me leaving him for. In fact, my husband's new, longer, post-lockdown hair is shaping up rather like this man's so there is clearly some early adoration from him.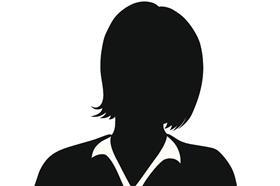 It is interesting really, as a number of points really do go against him. He is not Jess Phillips, for a start, and for me that is a huge negative. Apparently he played the recorder to a reasonable standard - if such a thing is possible - as a child. From some angles he looks like Lee from Gogglebox. Worst of all, my dad might actually like him.
Of course I am talking about 'top QC' (as he shall forever be known) Keir Starmer. In a world of populism and pandemic, he is sensible, and thorough, and prepared. Rarely smiling unless absolutely necessary, he is, essentially, Mark Darcy. In fact, I heard Helen Fielding say that she knew him back then.
Not knowing how things would end for him, my mum used to say that Tony Blair sort of looked all right on a world stage. You know, compared to, say, Theresa May. I still feel a little bit queasy and embarrassed - mentally scarred perhaps - when I see a field of wheat. If Keir Starmer was asked what was the naughtiest thing he ever did, it would no doubt be humble and heroic in equal measure. 'When I was representing a man on death row in the Carribean', he might say, 'a fight broke out between prisoners and prison guards and I stepped in. I had to loosen my tie and throw a few punches but then I used my ADR skills to enable them to all talk through their issues. I then went to a beach bar and let the beautiful barmaid tend to my wounds, if you know what I mean'. You certainly won't see him hanging from a zip wire. The only other leader who makes me feel this safe and warm inside is Gareth Southgate, and we aren't hearing much from him at the moment.
We have all now seen his advocacy skills in action in PMQs, and thank goodness in these terrible times we now have someone prepared, technical and thorough not only showing us what an opposition is but what a leader looks like.
Not only has he defended prisoners on death row pro bono, he acted for the McLibel Two, and various stories of his kindness to junior colleagues have been publicised since his leadership began.
When a Sunday newspaper tried to smear his name recently, all they could come up with was the fact that he had inherited half of a relatively modest house from his parents, with some land attached on which his mother kept rescued donkeys. As someone who, in the last 15 years, has drafted more wills with legacies to the Donkey Sanctuary than any other charity, I can say with some confidence that this 'land owning' - a truly terrible blot on his character- is not going to lose him any votes.
Regardless of politics, we are counting on you, Keir, to pull politics back from where it has gone. We are counting on you to defend the rule of law in any way you can. We are counting on you to use an optician when you need an eye test, and to continue to be clear about how many children you have. In fact, knowing as we do that three hundred thousand, and thirty four, nine hundred and seventy four thousand coronavirus tests were carried out up to 11th April, we are even just counting on you being able to count.
*Some facts and identities have been altered in the above article