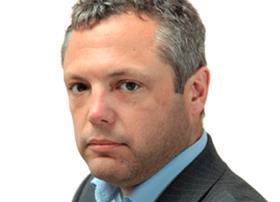 The twittersphere was a competitive forum for wags after last week's chastening parliamentary vote on Theresa May's Brexit deal. So I am pleased to report that a solicitor, the FT's Brexit commentator David Allen Green, won the palm for his mordant observation that: 'The prime minister is "reaching out" to her opponents in the manner zombies, mummies and other types of the undead do as they stumble along in old horror films.'
'Stumbling', you will note. Not dancing.
To summarise. Whether they voted to leave or remain, no one really knows where the UK is heading – but just about everyone agrees we shouldn't be starting from here.
For lawyers, and of course their clients, there is no time to be lost in fine-tuning contingency plans for a no-deal Brexit that could be just 49 working days away. A series of guides on a no-deal scenario issued by the Law Society late last year can help. Keep an eye out too for updates at the Society's Brexit page.
To put the challenge at its most simplistic, the golden rule is to determine how the EU country with which you are dealing does things and then check how it deals with third countries.
So, for example: if you have EU staff, check the relevant immigration rules for third-country nationals; if you deal with supply chains and money transfers, check how they can operate if there is confusion regarding how the rules should apply; if you practise in another EU country, or provide clients in that country with information, check the local rules (the Society can provide information on request here too); and so on and so on. Chancery Lane's checklist is long.
Like no other professional calling, the law thrives on order, process and precedent. As the Society points out, introducing opaqueness where previously there has been clarity can only inhibit the smooth dispensation of justice and facilitation of cross-border commerce.
That is not to say, of course, that EU membership is necessarily essential to either. Pro-Brexit group Lawyers for Britain certainly doesn't think so.
What is surely not moot, however, is that life for lawyers is about to get even more complicated. Whatever happens now.