Brazen and disingenuous it may be, but the insurance lobby certainly gets results. David Gauke has begun a review of the discount rate used to calculate compensation for personal injury, which is almost certain to cut payouts for accident victims. The lord chancellor will have a result by 5 August – just 140 days from when he set the clock ticking last week.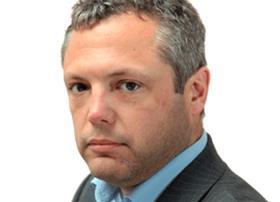 As the Gazette's John Hyde tweeted, this is an impressive turnaround. After 2001, when the rate was altered to a level which claimant lawyers said was detrimental to their clients, it took 16 years for ministers to bestir themselves and put things right. But then victims don't have a direct line (sic) to Downing Street. Insurers do. In 2017, you may recall, they were invited to a meeting with the chancellor of the exchequer within 24 hours of Liz Truss dropping her bombshell.
The industry's response to Gauke's announcement was predictable, focusing on its noble concern for the public purse. Less attention was drawn to the beanfeast the review is already delivering for shareholders in insurance companies. One of the market leaders is so confident the lord chancellor will come up with the goods that it has already announced a special dividend. A 'slight' rise in annual profits at Admiral was turned into a bullish 18% hike by a £66m provision assuming the rate will change from the current -0.75% to 0%. One wonders if the lord chancellor is disappointed Admiral is not going to deploy that windfall to cut motor premiums.
Direct Line, meanwhile, has released £55m from its own reserves in anticipation of the same rate change. So the collective boost to the industry's bottom line is already running into the hundreds of millions. A good time, perhaps, for the Association of British Insurers to increase its membership fees for a job well done.
What chance the lord chancellor will disappoint the insurers?
Not much. 'Insurers' first duty should be to injured people, not their fiduciary duty to shareholders,' trumpeted the Association of Consumer Support Organisations. You may or may not agree. But even the ABI would concede that FTSE chief executives who do not prioritise the interests of shareholders above all else don't last long.