He arrived in parliament via Eton, Oxford, Freshfields Bruckhaus Deringer and Simpson Thacher & Bartlett. So it was an interesting moment when Bim Afolami MP used his keynote slot at a City forum last week to tell attendees they were wrong on diversity.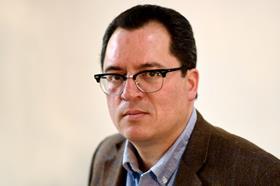 'The top table… is the most visible… [but] is not the biggest driver.' The most important diversity happened below board-level, he said. 'The real diversity is experience. You can have a room that's 10 white men containing more diversity than a room that [has] five men and five women.' Real diversity, he suggested, would only come with a massive increase in City apprenticeships.
Afolami is not a government minister (yet), but he sounds like one. This take on diversity, where we are directed to stop looking at the top table, is the thinking on the government benches.
But it is at odds with the established experience in top US and City firms. As Dechert partner Vincent Cohen explained in last week's Gazette, outlining the firm's experience of the diversity-focused 'Mansfield Rule', you focus on the diversity of your leadership because that is where the 'drop off' in diversity occurs.
Afolami's message also goes against the conclusion of the City's regulators who, the forum heard later, took five years to reach the considered conclusion that the more white and male a board was, the worse the business below fared in the global financial crisis.
What of professional apprenticeships? Well, these are hugely competitive, and participating law firms' experience of successful candidates is that they are set to become the bright, focused, capable lawyers every firm wants.
But these firms must find ways to give apprentices more than a professional training. The wide informal networks acquired at university become more, not less, important as a career progresses. Unless apprentices are provided with opportunities to build such networks they will find it significantly harder to reach the top of the profession. That would be their loss – and ours.