This column is not about Brexit. By the time you read these words, we shall know whether parliament is working flat out to pass a European Union (Withdrawal Agreement) Bill, whether next week's deadline will be extended or whether a general election is in the offing.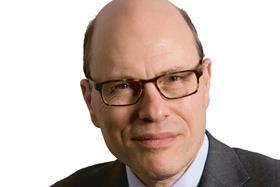 Whichever it turns out to be, you will want to know what other legislation Boris Johnson hopes to get through parliament. Answers are to be found in what used to be called 'lobby notes' when they were slipped out to political correspondents at the start of a new parliamentary session. These have now been transformed into a 130-page background briefing published online, complete with an introduction by the prime minister (which comes before an annotated version of the Queen's speech). What is particularly striking about this year's briefing is how many of the government's proposals are not bills – but merely aspirations.
Let us start with criminal justice. There are, in fact, two sentencing bills. The one that has attracted more attention will change the automatic release point from halfway to two-thirds for adult offenders serving sentences of four years or more for serious violent or sexual offences, bringing this in line with the earliest release point for those assessed as dangerous. It will also extend the types of murder for which an offender can expect to receive a whole-life order.
More far-reaching is the Sentencing (Pre-consolidation Amendments) Bill, which was carried over from the last session of parliament after being debated in the Lords. If approved by MPs, it will pave the way for the sentencing code recommended by the Law Commission (and here I must declare an interest as a non-executive member of the commission's board). The code will make sentencing simpler and should reduce the alarmingly high proportion of cases – around a third – where judges get the law wrong. That will save money; but whether it will be enough to pay for the longer prison sentences generated by the other sentencing bill remains to be seen.
Another bill carried over from the last session is designed to protect the victims of domestic abuse – defined for the first time as including emotional, economic, or coercive and controlling abuse. Courts will issue protection orders, breach of which will be an imprisonable offence. A new commissioner, already appointed, will encourage good practice. The bill, which had its main Commons debate earlier this month thanks to the Supreme Court's decision to unprorogue parliament, will also prevent people convicted, or accused, of specified offences from personally cross-examining their victims, or alleged victims, in the family courts.
The Divorce, Dissolution and Separation Bill, which lapsed when parliament was successfully prorogued this month, will have to start again. The measure has all-party support and will allow no-fault divorce in England and Wales. Unless there are exceptional circumstances, parties will not be free to remarry until six months after proceedings have been issued.
The first new bill published last week by the Ministry of Justice is expected to make little practical difference. It relates mainly to offenders convicted of murder or manslaughter who refuse to disclose the location of their victims' remains. At present, the Parole Board takes this refusal into account when deciding whether an offender can safely be released on licence. Following a campaign by Marie McCourt, whose daughter Helen was murdered in 1988 by Ian Simms, the board's current practice will be made a statutory requirement.
The Prisoners (Disclosure of Information About Victims) Bill applies also to offenders given extended determinate sentences for taking or making indecent photographs of children. They may be denied parole if they refuse to identify the children involved. Vanessa George, a former nursery nurse, was released last month after serving 10 years for abusing children, some of whom she refused to name.
At present, the police can arrest anyone subject to a European arrest warrant. That power may not survive Brexit. Rather than run the risk that a suspect may abscond while officers apply to magistrates for an arrest warrant, the police will be given immediate power under the Extradition (Provisional Arrest) Bill to arrest someone wanted by a 'trusted' country for a serious crime.
Some proposals in the briefing are not yet at the bill stage. One would require people voting at parliamentary elections in Great Britain to show an approved form of photographic ID before voting – as voters in Northern Ireland have had to do since 1985. Voters without passports or driving licences would apply to the local authority for free ID cards.
But other, apparently less urgent, reforms are ready to roll. The Employment (Allocation of Tips) Bill will require employers to pass on all tips, gratuities and service charges to workers fairly and without any deductions.
All tips on when any of these proposals may become law will be willingly shared.
joshua@rozenberg.net