Greater transparency in the family courts? That's a difficult issue, the joint head of Coram Chambers recently told Counsel magazine. As a family barrister, Martha Cover was concerned that the level of detail in published judgments facilitated 'jigsaw' identification of abused children. That said, it was in the public interest for these cases to be reported.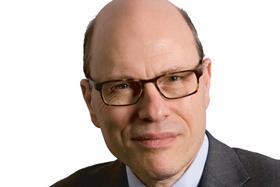 How to balance these competing interests is a challenge now facing Sir Andrew McFarlane (pictured). The High Court Family Division president has been drawing up draft guidelines for judges who may be asked by journalists to permit limited reporting.
As so often happens, the guidance is being introduced because a case has gone wrong. It involved a single mother from an African country whose two-year old daughter was taken away from her in 2015 by social workers from Southampton City Council. The little girl has allergies and, when she apparently stopped breathing, her mother had injected her with an EpiPen. But doctors feared that the mother was deliberately harming her child and the courts made a care order.
All this came to light a year ago when the mother persuaded the Court of Appeal to order a rehearing before a new judge. The new hearing before Judge Levey, though private, was open to journalists and legal bloggers.
For the three journalists who turned up last October, it was an interesting story. They learned that the child, at one time facing adoption, had now been returned to her mother. Had Southampton social services over-reacted to the concerns of an over-protective parent?
Far from allowing the hearing to be reported, Levey made it clear that reporters could not even refer to the earlier Court of Appeal judgment – which was already published in the law reports. Louise Tickle, one of the journalists present, bravely appealed against Levey's ruling. When the case reached the Court of Appeal last month, she was supported by the BBC: its reporter Sanchia Berg had also tried to cover the hearing last year.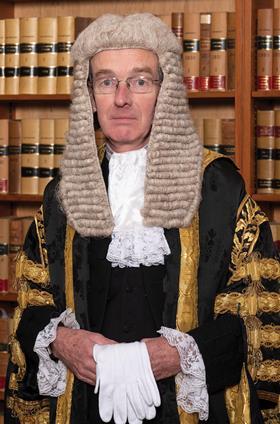 Sitting with Lady Justice King, McFarlane found in favour of the reporters. Levey had failed to balance the family's right to privacy against the journalists' right to freedom of expression. Although the family could not be identified, news outlets were free to link their reports to the earlier anonymised judgment.
The appeal judges understood that reporters might turn up at a family hearing without knowing whether there would be a story in it. They might need to apply without legal representation, there and then, for reporting restrictions to be lifted. But the court was also sympathetic to hard-pressed family judges who could be asked, without notice, to conduct a difficult balancing act.
Paul Bowen QC, appearing pro bono for Tickle, argued that there was no greater presumption of privacy in a children's case than there was of freedom of expression in any other hearing. The court's task was to assess the importance of the competing values in the particular context and to then weigh them in the balance as part of the proportionality exercise.
But what does that mean in practice? Bowen offered some suggestions from the Transparency Project, which aims to improve public understanding of family law; Tickle is one of its members. 'Creative thinking about anonymisation, perhaps in combination with reporting restrictions on certain sensitive or identifying matters, may have an impact on where the balance falls and how both sets of rights can be respected with as little interference as possible,' the project advised.
Bowen also argued that the existing restrictions on reporting family proceedings were a starting point rather than a presumption. 'A party seeking to uphold an automatic reporting restriction cannot simply assert that reporting will identify a child (through the "jigsaw" effect) and thereby cause harm to his or her private life. The harm to private life must be demonstrated, if necessary by suitable evidence.'
Bowen accepted that, in most cases, the need to protect a child's welfare by maintaining anonymity would outweigh the public interest in identifying that child. But those considerations did not apply to others, unless naming them would disclose the child's identity. 'Compelling reasons must be given for anonymising local authorities or professionals,' he argued.
A party seeking to uphold an automatic reporting restriction cannot simply assert that reporting will identify a child (through the 'jigsaw' effect)… The harm to private life must be demonstrated
Finally, said Bowen, journalists or legal bloggers should be able to ask for reporting restrictions to be lifted without having to make a formal application – or pay a fee. Court staff should supply the necessary email addresses.
There are, of course, counter-arguments. In high-profile cases, medical staff may need protection. Judges cannot be expected to make reasoned decisions without hearing what the other side has to say.
Like all journalists, though, I favour transparency: public authorities must be held to account. This case has demonstrated that reporters and bloggers can be trusted to behave responsibly. And Tickle, for one, has become the president's precedent.