The profession's reputation has gone through the mill recently. There were the Home Office slurs about activist immigration lawyers. The Daily Mail followed up with a headline about 'UK lawyers who coach asylum seekers to help them avoid deportation'. There have also been recent press reports mentioning big London law firms in relation to money laundering investigations.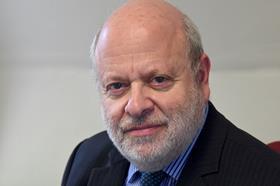 But what should worry solicitors most was the account in the Financial Times of its exposure of the massive Wirecard fraud. It makes for shocking reading, was widely circulated and praised on social media, with well-known figures giving solicitors an extra kick as they retweeted it.
Here is one such kick: 'The habit of major London law firms working for nefarious foreign individuals and companies to immediately question the motives and character of journalists for a standard request for comment never ceases to amaze'.
First, the background to the scandal which is continuing to shake the German government and its regulators. Wirecard was one of Germany's fintech success stories, a payment processor and financial services provider that was part of the DAX index. After riding high for so long, it filed for insolvency in June after €1.9bn in cash was found to be missing from its accounts.
Its crash is due to the FT and its investigative journalists, who, through the evidence of whistleblowers and its own relentless digging, and in the face of enormous intimidation, eventually came to the truth.
The German parliament recently announced its own full inquiry into the scandal. This is hardly surprising given that the former chief executive is awaiting trial for fraud and embezzlement, which he denies, and the country's chief financial regulator, BaFin, is embarrassed, having filed criminal complaints against the FT journalists, which have of course now been dropped.
But it is the role of English law firms which should make solicitors think. Indeed, there is one sentence in journalist Dan McCrum's account of the intimidation that he suffered in unearthing the scandal that should send a chill down our spines:
'Observers of the Wirecard affair have tended to criticise the German establishment for the fact that this fraud ran for 20 years unchecked – poor auditing, zero regulatory oversight. And yet almost all the external professionals hired by the company to protect its reputation were based in London.'
In other words, although the company running the fraud was a German company regulated in Germany, it hired English solicitors, by whom the FT felt ferociously intimidated. The company accused the journalist of acting in cahoots with short-sellers to run down Wirecard's share price for financial benefit. Or, as the journalist wrote: 'We had learnt what to expect from scrutinising the company: furious online abuse, hacking, electronic eavesdropping, physical surveillance and some of London's most expensive lawyers.' The lawyers are seen by the FT on the same level as the other intimidation.
More than one English law firm was involved. One wrote that 'our client has recently obtained evidence in the form of an audio recording, which has been provided to the criminal authorities in the UK and Germany, showing that the publication foreshadowed by Mr McCrum's email is intended to form part of a short-selling strategy and that its forthcoming publication has already been communicated to short sellers'. The short-selling allegation was untrue.
I have written about reputation laundering by London law firms before in another context, when English PEN wrote in relation to circumstances surrounding the murdered Maltese journalist, Daphne Caruana Galizia: 'Our inquiries have, however, brought to light the growing problems and a unique set of new challenges faced by media outlets and journalists in the UK and internationally from law firms seeking to chill investigations, and manage reputations of wealthy clients, at a time when an increasing number of complex and politically important investigations are conducted by independent reporters.'
I know the justifications. Everyone has a right to a lawyer, even those committing fraud. Solicitors do not know if every fact alleged by a client is true. Lawyers should not be confused with their client's interest. And, most importantly, I have seen no evidence of solicitor impropriety.
But the reality in this case is that it has confirmed in the mind of journalists and others that big London firms are being used by criminals to launder their reputation and to intimidate others.
This is a problem for us, which we must confront.
Jonathan Goldsmith is Law Society Council member for EU matters and a former secretary general of the Council of Bars and Law Societies of Europe. All views expressed are personal and are not made in his capacity as a Law Society Council member, nor on behalf of the Law Society