Ministers have rejected a call for greater oversight of the UK's Secret Intelligence Service (MI6) after a foreign agent crossed 'red lines', Sir Brian Leveson has told the Gazette during his first interview as investigatory powers commissioner.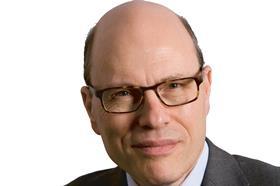 In his annual report for 2019, the former senior judge criticised the foreign intelligence service for failing to make it clear to his inspectors that one of its 'high-risk' agents may have been involved in 'serious criminality overseas'. An 'agent', in this context, is a person recruited locally by an intelligence officer to carry out specified activities and provide information.
The vast majority of MI6's agent-running activities are not overseen by the Investigatory Powers Commissioner's Office (IPCO). An exception is where the agent's activities come under section 7 of the Intelligence Services Act 1994, which gives the foreign secretary the power to authorise anyone to commit crimes abroad without the risk of being prosecuted or sued in the UK. But one submission from MI6 to the foreign secretary reviewed by IPCO, 'did not make expressly clear' that MI6's 'red lines' had probably been crossed in an individual case. MI6 had not given the foreign secretary the information he needed to grant the authorisation under section 7.
One submission from MI6 to the foreign secretary reviewed by IPCO, 'did not make expressly clear' that MI6's 'red lines' had probably been crossed in an individual case
In October 2019, Leveson wrote to the prime minister, noting that the running of agents by MI6 overseas was 'subject to less detailed and intrusive oversight' than agent-running by MI5 and other agencies in the UK. He recommended that Boris Johnson's government should carefully consider whether this was still the right policy position.
In his reply last year, Dominic Raab – now the justice secretary – insisted that government supervision of MI6 was sufficient. 'The foreign secretary, on behalf the prime minister, has since confirmed that he [Raab was still at the Foreign Office] does not consider IPCO oversight to be required,' Leveson tells me. 'This information is not yet in the public domain; but it will be in the 2020 annual report.'
Why is Leveson disclosing this now? He seems concerned at the length of time it takes ministers to publish his annual reports, which are his main opportunity to communicate directly with the public and the campaign groups that follow his work. The 2019 report was cleared for publication in October 2020. But it was not released to MPs and the public until 10 days before Christmas. His 2020 report is not expected any sooner. And the 2021 report? Leveson's publication target is the end of July 2022, he tells me. Perhaps October would be more realistic, an official suggests helpfully.
We are speaking in his room at an unmarked government building not far from parliament. It all looks pretty secure, but I spot one of his 15 part-time judicial commissioners – a retired judge who was my university contemporary – entering an inner sanctum to which I would never be admitted. These commissioners are the 'double-lock' introduced by the Investigatory Powers Act 2016. A ministerial warrant authorising the most intrusive surveillance cannot be issued until it has been approved by a judicial commissioner.
That requirement caused difficulties when lockdown was introduced last year. Leveson and all but one of his judicial commissioners are aged 70 or over, and so had to work from home. Leveson could still read reports on the intelligence agencies from his team of inspectors and approve them without going into the office. But the double-lock authorisation for what's called 'warrantry' requires a higher level of security.
Emergency legislation – the Coronavirus Act 2020 – allowed the investigatory powers commissioner to appoint temporary commissioners who, as serving judges, were under 70. Sir Adrian Fulford, who had returned to the Court of Appeal when Leveson replaced him in October 2019, was reappointed as a full commissioner. That meant Fulford could drop into the office and deal with the warrant applications that would normally have been handled by his successor.
Will the temporary commissioners, who all returned to judicial duties after a few months, provide a useful pool of new recruits? Not if they stay on the bench until 75, Leveson tells me. He is concerned that plans to raise the judicial retirement age next year will make it harder to recruit younger commissioners.
Disclosures by Edward Snowden, the US intelligence analyst who leaked highly classified information in 2013 before fleeing to Moscow, have been wake-up calls to the UK intelligence community. 'We're providing, I like to think, a very important public service,' Leveson tells me. 'We are taking the post-Snowden landscape and imposing oversight, both in relation to warrantry and in relation to the operation of warrantry, in a way that hasn't happened before – and which I believe to be in the public interest.'
And as you might expect from a commissioner who knows a thing or two about the media, he is also willing to make it interesting to the public.