There are many improvements needed in the courts of England and Wales – just as there are many criticisms that can be levelled at the media. But both deserve praise for the way they have protected two vulnerable children, 12-year-old Jalila and her brother Zayed, 8.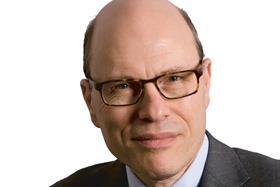 The children – and some 23 half-siblings – were born into a family of unimaginable wealth. Their father, Sheikh Mohammed, is ruler of Dubai and prime minister of the United Arab Emirates. Their mother, Princess Haya, is a daughter of the late King Hussein of Jordan and a half-sister of the present ruler.
Beyond that, there is little we can say about Jalila and Zayed. We are not allowed to publish their pictures. We cannot report where they live or go to school. What we can say is that they came to England with their mother 11 months ago. We know that their father asked the High Court a month later to order their return to Dubai. And we know that Sir Andrew McFarlane, president of the Family Division, responded by making them wards of court. In the next few weeks, a court will make decisions about their welfare.
These will be informed by a 'fact-finding' judgment delivered last December but published only this month. From this we learn that the sheikh is no longer seeking the return of his children to Dubai. Instead, he wants to re-establish his relationship with them through contact.
But Haya was able to persuade McFarlane, on the balance of probabilities, that Sheikh Mohammed abducted his older daughter, Shamsa, from the UK in 2000; that he ordered the kidnap of Shamsa's sister Latifa in 2002 and again in 2018; and that both women have been detained against their will in Dubai for much of the past 20 years.
'McFarlane treated reporters with respect and they responded by respecting his orders. Their reward was a cracking story'
Little wonder, then, that Haya was worried about the security of her children. Their father offered assurances that he would not remove them from the UK without permission. He would return them to their mother's care after any period of contact allowed by the court. And he would not claim immunity as a head of government.
But these assurances, McFarlane concluded in a second judgment, would not protect the children from the risk of abduction by agents of their father who might claim diplomatic immunity. And the court could not be sure that the sheikh's assurances would be enforced by the UK government.
McFarlane's findings followed a series of hearings last year. Only brief factual reporting was allowed at the time. UK-based journalists were allowed to attend the proceedings, read court papers and make notes. Reporters from abroad were excluded on the basis that the court would not be able to enforce reporting restrictions against foreign news outlets.
In January, McFarlane considered an application by media organisations for most restrictions to be lifted. This was supported by the princess.
'People think that I have wronged the children and wronged Sheikh Mohammed,' Haya had told the court. 'The public narrative is of me leaving Dubai with the children, taking Sheikh Mohammed's money following an affair. People do not want to be associated with us. I have not been able to protect fully the children or defend myself against the lurid reporting and character assassination.'
McFarlane allowed her to set the record straight. 'I regard the case in favour of publication as being strong to the extent of being almost overwhelming,' he concluded. Publication of the judgments was not merely desirable; it was needed to protect the human rights of the media as well as the mother and children. Anything said in court that related to McFarlane's published judgments could also be reported. Attempts to overturn the president's decision on appeal proved unsuccessful.
In response, the sheikh claimed that the fact-finding judgment told 'only one side of the story' because, as a head of government, he had been unable to participate in the process. That convinced nobody. As an absolute ruler, he could do what he liked. Instructing his six QCs not to cross-examine Haya or call evidence did not affect the burden or standard of proof she had to meet.
The sheikh also claimed that publishing the judgments did not protect his children from media attention 'in the way that other children in family proceedings in the UK are protected'. True enough. But, as McFarlane pointed out, publication would help protect them from being abducted – by drawing attention to the 'high level of risk found by the court'. Few other children faced such risks.
McFarlane treated reporters with respect and they responded by respecting his orders. Their reward was a cracking story. The court's reward is knowing that – whatever the consequences may be for the UK's international relations – Jalila and Zayed are less likely to suffer the fate of their half-sisters, at least for now.