Was anyone surprised that the businessman at the centre of a British #MeToo scandal, whose name coudn't be revealed by the Telegraph because of a temporary gagging order, was named in parliament yesterday?
Some thought the name would be revealed by Labour MP Jess Phillips, after she tweeted on Tuesday:
Parliamentary Privilege? https://t.co/RoVBycOHqr

— Jess Phillips (@jessphillips) October 23, 2018
But it was Lord Hain (Peter Hain) who decided to name the individual in the House of Lords yesterday, telling peers he had been contacted by someone 'intimately involved in the case of a powerful businessman using non-disclosure agreements and substantial payments to conceal the truth about serious and repeated sexual harassment, racist abuse and bullying which is compulsively continuing'.
Hain felt it was his duty under parliament privilege to name the person, 'given that the media have been subject to an injunction preventing publication of the full details of a story which is clearly in the public interest'.
Was he right to name the person? Only hours earlier the Judicial Office took the unusual step of responding to press criticism with a statement and Twitter posts to point out that the Court of Appeal's decision in ABC and others v Telegraph Media Group Ltd was a temporary injunction.
To clarify some of the reporting of the case of ABC and others v Telegraph Media Group Ltd. The decision by the Court of Appeal in the judgment handed down on Tuesday was a TEMPORARY injunction preventing publication only until there can be a trial.
https://t.co/AtKE07CS2S

— Judicial Office (@JudiciaryUK) October 25, 2018
Parliamentary privilege grants certain legal immunities for members of both houses to allow them to perform their duties without external interference. The problem now is, once a name is revealed under the protection of privilege, it will be picked up by the media and commentators, it will spread like wildfire on Twitter, and it risks making a mockery of judges as the public question what the point of judges is if there are other ways to get round an injunction.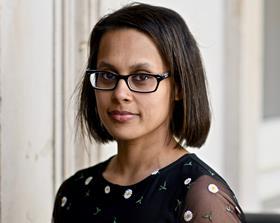 The Joint Committee on Privacy and Injunctions said in 2012: 'If the revelation of injuncted information becomes more commonplace, if injunctions are being breached gratuitously, or if there is evidence that parliamentarians are routinely being "fed" injuncted material with the intention of it being revealed in parliament, then we recommend that the procedure committees in each house should examine the proposals made to us for new restrictions with a view to implementing them.'
The following year the joint committee on parliamentary privilege said there had been no significant developments so there was no need to reopen the issue.
Injunctions have hit the headlines a few times since that report was published in June 2013. Is it time to reopen the can of worms?