Last July I predicted here that the banking lobby would strive to thwart the establishment of a financial services tribunal for SMEs ill-treated by their lenders. UK Finance, offspring of the unmourned British Bankers Association, has so far held the line. By conceding an extension of the powers of the Financial Ombudsman Service (FOS), together with a voluntary scheme to address historic unresolved complaints, the industry has persuaded ministers to duck more far-reaching reforms.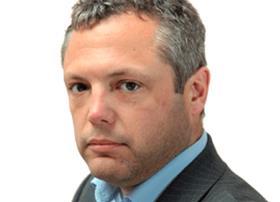 One compelling argument for a tribunal has been that access to FOS is limited to micro-enterprises, while the courts are too expensive and hazardous for all but those prepared to lose everything in pursuit of a grievance. Last week, however, City watchdog the Financial Conduct Authority announced big rises in both the amount of compensation which FOS will be able to order and the turnover threshold for eligible SMEs.
Game over for a tribunal, then. Independent arbitration, whose merits in this sector are hotly disputed, is all that is on offer.
Not so fast. The All-Party Parliamentary Group on Fair Business Banking continues to press its case, tartly reminding the big banks that there remains overwhelming support for a tribunal. In a survey by the Institute of Directors, seven out of 10 business leaders said the limited reforms so far don't go far enough. 'A full judicial tribunal must be part of the solution' for businesses that remain outside the remit of FOS or a new voluntary ombudsman, or cannot afford to take a lender to court, the APPG said on 6 March. The Treasury Select Committee – and even a few challenger and 'ethical' banks, such as TSB, Metro and Triodos – agree with the parliamentarians.
So what next? Victims of such shaming episodes as the scandal involving Royal Bank of Scotland's global restructuring group and the HBOS Reading fraud are not giving up. Now the emphasis will switch to the benefits of a tribunal in providing independent and authoritative determination of disputes – and a body of associated case law – to shore up the reputation of the City in a post-Brexit world.
We wish the campaigners well. A tribunal is the only forum that will deal with business banking abuses consistently and restore trust between SMEs and their lenders.