A chance viewing of a television documentary during last year's lockdown has inspired a solicitor to set up a campaign for a posthumous pardon of one of the figures at the heart of the Profumo scandal, 60 years ago. In a hugely publicised case, the model Christine Keeler was convicted in 1963 of perjury in the trial of Aloysius 'Lucky' Gordon for assaulting her, and jailed for nine months.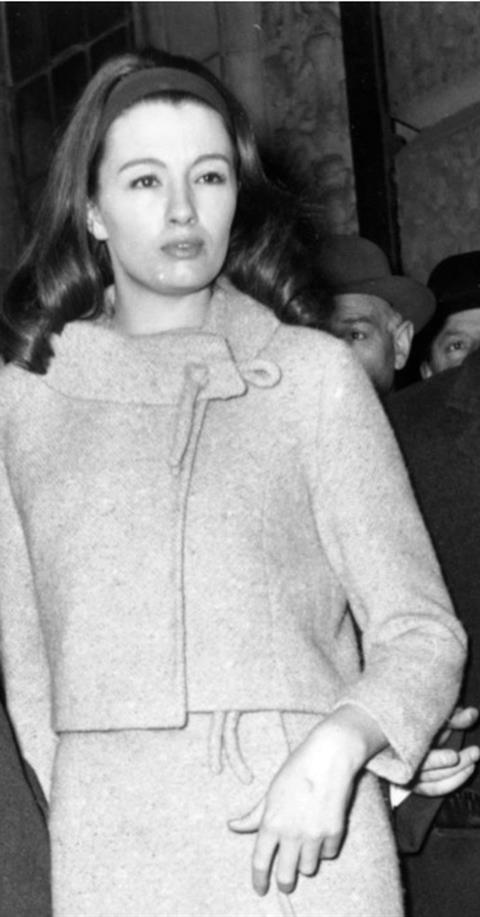 Campaigners say Keeler, who died in 2017, was a victim of stalking, rape - and establishment hypocrisy. 'It is the archetypal example of the destructive force that is the intrusive treatment of women as scandal fodder,' said Felicity Gerry QC.
Keeler's son, Seymour Platt, said his mother is innocent of the crime of perjury. 'Her stalker raped and held her captive before finally attacking her in public. He was set free, while she was sentenced to nine months for perjury – simply because she didn't name two male witnesses to the attack.'
Platt, who is leading the Pardon Christine Keeler Campaign, has made a formal petition for mercy to the secretary of state, drafted by solicitor James Harbridge.
Harbridge, a partner at a leading Middle East firm based in Dubai, became interested in the case when he watched a BBC documentary during lockdown. 'I then saw that Christine's son, Seymour, had posted - on his website commemorating his mother - the transcript of the June 1963 trial.'
His reading of the transcript convinced him that Keeler's conviction was unsound. 'In her very first police statement, Christine said that, when Gordon attacked her, another man had been present. Later, under oath, she denied the presence of that man and a second male witness, but she did so under duress (they didn't want to be involved or named), and because these men were immaterial to the fact that Gordon had attacked her.
'Her denial was not material, and therefore, in law, not perjury - especially as a third witness saw the crime and testified accordingly', Harbridge says. 'In short, Christine protected two men she barely knew. Meanwhile, in parliament, she was branded a "harlot" and a "whore", rather than as a victim of violence and lies.
'I felt sure that Christine pleaded guilty purely because she knew a fair trial was impossible for her in December 1963. So I said to Seymour that I would draft, pro bono, a petition for mercy.'
Harbridge said he suggested Gerry as the appropriate criminal law specialist to take the draft to the next level. 'The case is somewhat intricate, but I believe we have jointly put together a compellingly clear and cohesive petition, which I hope will be successful.'
Further information is available at: www.christine-keeler.co.uk.


News Editor