One notable aspect of the SRA's welcome and wise decision to defer closure of the Solicitors Indemnity Fund to new claims was that it was made with such ill grace. 'The board welcomes the keen interest that is now being shown by the profession and others in SIF,' said chair Anna Bradley. 'But it is disappointing that this came so late in the day…'.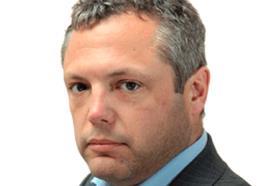 Quite what this statement was supposed to achieve is unclear, other than to antagonise its immediate beneficiaries. Is the regulator asking us to believe it has only recently been made aware of the problem? Perhaps they should read the Gazette up at the Cube. As one solicitor told us: 'Right. So it's our fault and not the regulator's for continuing to try and disband the SIF without any workable alternative? I suspect we will be in the same position again this time next year.'
Let us hope not. The regulator will now consult on next steps – as it might have done earlier – including alternative uses for any residual surplus in the SIF, for example a hardship fund. The SIF had net assets of £22.48m at 31 October 2020, with around 200 cases ongoing, so there is some money in the pot.
It has proved a vain hope to expect a shining knight (or preferably several) to emerge from the insurance sector to pick up the tattered safety net. But what insurer would assume an unquantified risk of such a potential magnitude? Especially amid the deep and potentially intractable problems afflicting the PII market as a whole.
Some have suggested retired and soon-to-retire solicitors could pay an annual top-up levy. But that is deceptively simplistic. Who would pay, exactly? What about retired solicitors who are sitting pretty, no longer members of the profession and don't want to? What about those who could not afford to shell out, as one commentator suggested, £1,000 a year? Not every retired solicitor has a holiday home in the Dordogne. By whom and how would such a fund be administered? The Law Society or SRA, or neither?
There are no pat solutions here. But the SRA and, in truth, the Society, are under pressure to find one.