Boris Johnson had yet to unveil his 'menu of options' for exiting lockdown as the Gazette went to press. But I wonder if the UK's fifth-biggest accountancy firm has already identified a partial route back into the office for other professional services giants. BDO is considering coronavirus testing of its 5,500 UK staff every two weeks and is in early-stage talks about procuring the antigen kits that diagnose whether a person has coronavirus.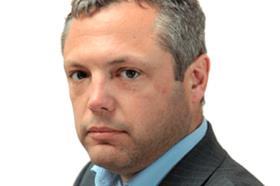 The firm's exit plan, which it stresses will align with government guidance, also includes more predictable measures such as putting in place one-way systems in its offices and reducing the density of desks.
Big City and other major law firms will also consider incorporating comprehensive and regular testing as part of their own exit plans. They can certainly afford it – though there are potential complications. As the head of one London-based law firm told the Financial Times, regular testing is fraught with complex legal issues including accessing workers' personal health data and potential liability if results are wrong.
This is going to be a daunting infrastructural and HR challenge for firms big and small, the government's draft post-lockdown workplace rules confirm. Guidance on office working includes the presumption that where workers can work at home they should do so (which will have sent a shiver of dread through the commercial property sector). Those Square Mile giants whose atria are the size of football pitches – presumably intended to connote corporate virility, which I've always thought comically macho – are suddenly going to look very 1990s. Surely firms like this are going to undertake a root-and-branch review of their post-pandemic space requirements. Some will be doing so already.
Covid-19 heralds a revolution in workplace relations, too, which will be acutely felt in traditionally constituted hierarchies like law firms (of all sizes). One of the most insightful contributions on this subject came last week from Dentons' US-based global chair Joe Andrew. He says the profession must seize this opportunity to 'rebalance office dynamics' for the betterment of all. Quite right.