The make-up of our profession is changing fast, according to the Law Society's latest Annual Statistics Report 2018. We and the public may therefore need to amend our view of what a solicitor is and does.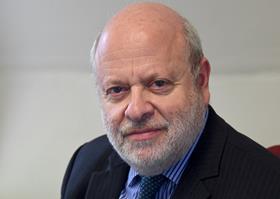 The Gazette highlighted certain aspects at the time of publication, such as the continuing increase in law graduates, and in the number of women and ethnic minority solicitors.
The number of practising certificate holders now stands at 143,167, up 2.5% over the previous year. While women overtook men last year in terms of becoming a majority of the profession, and now constitute 62% of new admissions, it is sobering to discover that men still outnumber women in private practice overall, and that there are more than twice the number of men at partnership level compared with women.
But there are other significant developments. For instance, where does the growing profession work, in terms of type of practice and geographical area?
In-house lawyers now make up nearly a quarter of the profession. By contrast, the number of solicitors in private practice has shown the smallest growth of all practice types, and the number of firms has gone down slightly.
Solicitors practising outside England and Wales have seen the largest percentage growth, at a huge 80% increase, and now number 10,040 or 7% of the profession.
Solicitors practising in the City (and we can assume that the area of work between the two groups cited, international and City, overlap to a great extent) are the second highest growth area, at 59%, now numbering 29,842 or 20% of the profession.
In other words, in very rough terms, a quarter of the profession is working in-house, and another quarter in City or international practices. When you include the fact that over 50% of the profession is now female, and 17% from ethnic minorities, the changes become even more significant. The classic stereotype of a solicitor, already under siege, continues to alter.
This poses a challenge to the make-up of the profession's representative body, the Law Society Council. The Council is quite properly keen to be as representative as possible, but is lagging behind in terms of representation from women, in-house solicitors, solicitors with less than 10 years of experience, and the business law end (City-international-commercial practice).
How to resolve that is producing interesting behind-the-scenes discussions during the final part of the Law Society's governance review. As just a tiny part of the challenge, although all solicitors in England and Wales and the EU have a geographical representative, those practising elsewhere internationally do not.
Statistics always tell more when they are compared to something similar. And, by coincidence, the American Bar Association has recently published its own version of our annual statistics report. Theirs has been compiled for the first time, called 'ABA Profile of the Legal Profession'. The intention is now to produce it annually.
The US profession is huge, and their data are collected from a wide variety of sources, covering different categories to our own. Nevertheless, here are some interesting random highlights:
the legal profession has grown nearly twice as fast as the nation's population since 2010; as of the beginning of 2019, there were 1,352,027 active lawyers in the United States, up 12.4% since 2010;
1 in 4 of those lawyers are based in just two states (New York and California), although in DC – for obvious reasons - there is one lawyer for every 13 residents;
contrary to our own female majority, male attorneys still outnumber female attorneys by a ratio of nearly 2 to 1; in terms of ethnic minority representation, the numbers are similar to our own (15% of the profession, compared to our own 17%);
nearly half of all law school graduates take jobs at law firms, but 12% go to work for the government and 1% start a solo practice;
1 out of 3 law school deans are women; in 2000, it was 1 in 10;
the average lawyer provides 37 hours a year of volunteer services to low-income clients who cannot afford a lawyer;
1 in 4 lawyers say their law firm has experienced a computer security breach, but only 1 in 3 law firms has cyber liability insurance.
The ABA report also has sections on lawyer wages (the average lawyer salary today is $144,230, lower than that for physicians and surgeons, and equivalent to aircraft pilots), and lawyer discipline (0.23% of the profession, or 2,742 lawyers, were disciplined in the last recorded year).
It would be equally interesting to look at a break-down of statistics relating to other large legal professions. For instance, China now has around 400,000 lawyers and around 25,000 law firms, with 122 Chinese law firm branches abroad.
We know that the legal profession is changing fast at home and abroad, and these statistics verify that.