Actor Johnny Depp is currently playing the role of his life – himself – in his $50m defamation claim against his former wife, the actor Amber Heard. The case in Fairfax County Court, Virginia, is Depp's second bite of the apple, in a bid to restore his reputation following accusations that he abused Heard.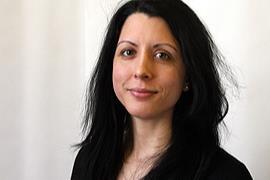 In the High Court last year, Mr Justice Nichol rejected Depp's case against the publishers of the Sun over an article that called him a 'wife beater'. Heard was not a party in the London trial, but she was a witness and gave evidence to support the Sun's case, citing 14 incidents of abuse.
The judge found that 12 of the 14 assaults had been proved to the civil standard and concluded that the Sun's article was 'substantially true'.
In Virginia, Depp is suing Heard personally over a comment article that she wrote for the Washington Post in December 2018, in which she referred to herself as a 'public figure representing domestic abuse'.
Depp was not named, but he claims that the article implicated him and caused him to lose millions of dollars in work. Heard has counter-sued for $100m, accusing her ex-husband of orchestrating a 'smear campaign' against her and describing his lawsuit as a continuation of 'abuse and harassment'.
Setting out their cases on 11 April when the trial began, both sides essentially gave the jury trigger warnings about the horrific and graphic evidence that they would hear about physical and sexual violence.
Depp's side said that evidence was designed to distract the jury from what he claimed were Heard's lies; Heard's lawyers said it was all true.
The London trial turned the outside of the Royal Courts of Justice into a circus, with fans – mainly Depp's – desperate to catch a glimpse of the star. They had to rely on tweets from those watching the case in the RCJ and media reports to follow the trial.
In America, despite Heard's protests, Judge Penney Azcarate allowed the trial to be televised, taking the circus to a whole new mass audience by enabling millions of people around the world to tune in.
The judge has done her best to keep a lid on things, banning anyone from camping in the court grounds, ordering that neither party poses for selfies, and preventing anyone except the parties' lawyers from using electronic devices in court.
The trial has been fascinating to watch, demonstrating the differences in legal procedure and court manner on either side of the Atlantic. Law students, as well as Depp, slowly got to grips with the law of hearsay, which seems even more complicated in the US.
But many English lawyers may have been shocked by the spectacle of Heard giving evidence live on television about harrowing allegations of sexual and physical violence, seated just feet away from the man she alleged perpetrated them.
It is easy to forget that the case is a libel, rather than a criminal, trial, but under US law Depp has to demonstrate that Heard has maliciously defamed him, and is lying. In the London trial, she gave some evidence privately – in Virginia everything has been laid bare.
Heard's facial expressions while giving harrowing evidence have been made into memes and TikTok videos that have gone viral; photographs of her have appeared in newspapers and online.
This may have triggered concerns victims of sexual violence in this country could be deterred from making complaints for fear that they will be made a public spectacle. But such concerns in a celebrity trial should not be used as an argument against increasing the use of cameras in UK courts.
Filming has been allowed in the UK Supreme Court since its creation in 2009. In 2013 cameras were allowed in the Court of Appeal, and in 2020 cameras were permitted to broadcast judges' sentencing remarks in the Crown court and in the High Court.
While record numbers tuned in to watch the Supreme Court's ruling that Boris Johnson had unlawfully prorogued parliament, only short excerpts of other cases are ever broadcast, and the law does not allow for filming of trials.
Broadcasting courts, especially via a dedicated service such as Court TV in the US, with expert legal analysis and commentary, would serve as a crucial method of public legal education, which is so sorely lacking in this country.
The law could still leave it to judges to decide whether to allow cases to be broadcast, with rules to prevent some victims, witnesses and the jury from being shown, and the special measures that exists to assist vulnerable victims or witnesses would be unaffected. But it would lift the veil on the courts, flinging open the doors to the general public whose taxes fund them.
Handily for UK court watchers keen to follow the 'Wagatha Christie' trial in the High Court, Depp v Heard is not sitting this week because the judge is attending a previously scheduled conference.
Those gripped by the dispute between Rebekah Vardy and Coleen Rooney will have to make do with press reports, as the case is not being televised.
While some lawyers may be keen to retain the mystique of the courts, I say bring on the court television revolution.
Catherine Baksi is a freelance journalist and qualified barrister