Could the apparent lack of Tory commitment to a UK bill of rights spell the end for Chris Grayling?
As a commitment, it could not have been clearer. 'We will shortly publish a draft British Bill of Rights and Responsibilities for consultation,' the Conservatives promised. That was five months ago.
Human rights reform plans were launched by Chris Grayling at his party conference in 2013. 'In the new year the Conservatives will publish a document setting out what we will do,' he declared. 'And then later in the year [2014] we will publish a draft bill which will set out in legal detail exactly how our changes will take effect.'
The promised document arrived a little late in the new year – 3 October, to be precise – but it confirmed that a bill was imminent and that it would be at the heart of the party's plans. 'We will shortly be publishing a draft of this bill to begin a process of engagement and consultation on the best way to achieve our aims,' the Conservatives said. 'This will ensure we deliver our reforms in a comprehensive and credible way.'
And what could be more mature and responsible than that? Publish the objectives; set out later in the autumn how you plan to implement them; and engage with your critics on the finer points of drafting. Then finalise your bill so that it can be circulated in good time for the election.
But no draft appeared in 2014. No draft has yet appeared in 2015. We are now in March and parliament will be dissolved in four weeks. So I asked the justice secretary when his draft bill would be published.
'It's a decision for the prime minister as to whether he wants to do it,' Grayling told me last week. Really? As 2014 has turned into 2015, 'will' has become 'whether'. Perhaps David Cameron won't allow Grayling to publish his draft after all.
I rang Downing Street. Could they tell me when the bill would appear? Unfortunately not. 'We have set out our strategy in detail and work is ongoing on the proposed legislation,' was all the spokesman would say.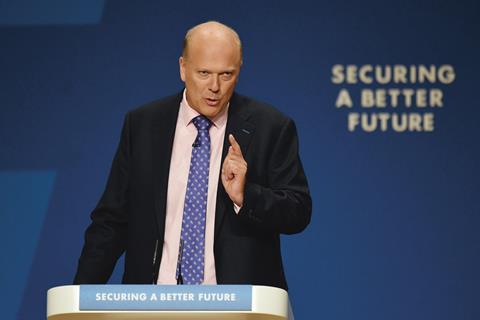 And what can we read into that? 'We have set out our strategy in detail' presumably means 'we have told you quite enough for now so stop asking us any more questions'. And 'work is ongoing' must mean 'we are nowhere near ready'. There was no promise to publish the bill within a specific timescale – even one as elastic as 'shortly'.
The most common explanation is that the bill has run into drafting difficulties. And little wonder. One of its declared objectives is to 'end the ability of the European Court of Human Rights to force the UK to change the law'. But the court cannot force the UK to do anything. Human rights judges in Strasbourg may declare breaches of the convention but they rarely order governments to rectify them. It is for the member states, acting at a political level, to ensure that the unwilling among them comply with the court's rulings.
And the bill cannot achieve the policy paper's main aim, which is to make the Strasbourg court 'an advisory body only'. In signing the human rights convention, the UK undertook to abide by the final judgment of the court in any case to which the UK is a party. The convention and the UK's obligation to abide by judgments are binding in international law. Parliament cannot exempt the UK from its international obligations simply by passing a bill of rights.
There is a now a widespread view among senior Conservative lawyers that we shall not see Grayling's much-heralded draft bill before the election. Nobody has sought to persuade me otherwise – not even Grayling himself.
One suggested explanation is that the bill is no longer the priority it once was. That is because the human rights court has been bending over backwards to accommodate UK concerns about prisoner voting and whole-life tariffs. Some Conservative lawyers believe this would never have happened if Grayling had not threatened, in effect, to pull out of the human rights convention. But even those who support reform say there is no need to rush legislation through in the first session of a new parliament, as Labour did with the Human Rights Act.
No doubt there will be some sort of commitment in the Conservative manifesto. But we may reasonably infer that Grayling's plans are simply too incoherent to put into legislation. Either that or Cameron has decided that his draft bill of rights would simply not stand up to informed scrutiny.
And where does that leave the justice secretary? Cameron has apparently deprived Grayling of the one serious law reform measure he has been promising since 2013. If he remains prime minister in May, perhaps the next thing Cameron will deprive Grayling of is his job.