Developments over the last week relating to law firms caught up in President Trump's multiple legal efforts to stay in office contain a significant lesson for solicitors, and particularly those in large firms.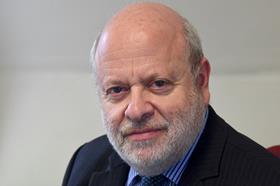 One day soon, professional bodies like the Law Society will have to start issuing guidance to those lawyers caught up in the pincer movement between public policy and client wishes.
The dilemma has arisen in the recent past in areas like tax avoidance and sexual harassment. In tax avoidance, governments are taking more and more action against lawyers (and others) by requiring disclosure of avoidance schemes, and the bars' role has been only to insist that lawyer-client confidentiality is not broken. In sexual harassment cases, where clients may wish non-disclosure agreements to be drawn up so that victims of alleged sexual harassment do not speak about it, the SRA has issued a stern warning.
We already had a touch of what some US law firms went through last week when Lawyers for Extinction Rebellion targeted City law firms earlier this year, just before the pandemic broke out, staging a 'crime scene' outside the offices of Slaughter & May for their work for fossil fuel companies.
This targeting of law firms for their contribution to climate change has continued with the publication last month of the Law Firm Climate Change Scorecard, which sees its aim as 'Uncovering the role of top law firms in the climate crisis'. Although it covers American firms, the hybrid nature of many City law firms means that familiar UK names appear in the so-called worst performing categories.
And that brings us to the US election. The New York Times broke the news in a headline entitled Growing Discomfort at Law Firms Representing Trump in Election Lawsuits. It focused on two large firms, Jones Day and Porter Wright Morris & Arthur, and said that some lawyers in those firms were worried that they were advancing arguments lacking in evidence which could undermine the integrity of American elections. The concerns essentially focused on the rule of law, in which democracy, and trust in democracy, play a central role.
Protesters painted 'Jones Day, Hands Off Our Ballots' in the street outside the law firm's San Francisco office.
The Lincoln Project, a group of Republicans dedicated to the defeat of President Trump, tweeted out a message saying: 'Defend your democracy' and inviting people to message someone working at either of the two law firms and 'Ask them how they can work for an organization trying to overturn the will of the American people'. It also encouraged employees of the two firms to 'resign in protest'.
The Lincoln Project had to take down a tweet that included the contact details of two lawyers at Porter Wright, with the message 'Make them famous', because it violated Twitter rules. It also said it would call on clients to stop working with the firms.
An article in The Atlantic, headed No Self-Respecting Lawyer Should Touch Trump's Election-Fraud Claims, took a different tack. It cited, among other rules, Rule 3.1 of the American Bar Association's Model Rules of Professional Conduct that a lawyer should not bring an action unless a basis exists in law and fact for doing so. Additionally, Rule 11(b) of the Federal Rules of Civil Procedure requires lawyers to ensure that their arguments are not frivolous, and that factual contentions either have or are reasonably likely to have evidentiary support.
All of this has had its effect. Porter Wright Morris & Arthur, which filed a challenge in Pennsylvania, abruptly withdrew at the end of last week from a federal lawsuit on behalf of the Trump campaign. An Arizona law firm that was representing the Republican Party challenging Arizona's results did likewise.
Meanwhile, Jones Day appears to be back-pedalling, according to the New York Times. A senior partner is reported as saying on an internal call that other law firms that had made unsubstantiated allegations of election fraud were engaged in 'unprincipled advocacy', that the firm would not be getting involved in additional litigation surrounding the election, and 'We get it'.
The Trump campaign has responded with 'Cancel Culture has finally reached the courtroom' and 'Leftist mobs descended upon some of the lawyers representing the president's campaign and they buckled.'
The lessons are clear. Although there are recognised principles that are part of the rule of law that lawyers should not be identified with their clients' interests, and that everyone has a right to legal representation, there are counter principles emerging that lawyers should not escape responsibility for the public damage that they enable their clients to commit.
This is a very complex balancing act, and the professional bodies should provide guidance to lawyers on how to navigate the competing arguments.
Jonathan Goldsmith is Law Society Council member for EU matters and a former secretary general of the Council of Bars and Law Societies of Europe. All views expressed are personal and are not made in his capacity as a Law Society Council member nor on behalf of the Law Society