How often does a justice minister visit court? Not that often, I'm guessing, when the Ministry of Justice feels the need to issue a lengthy press release about it.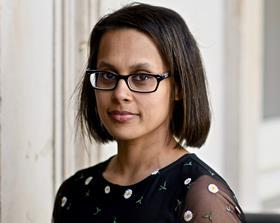 Yesterday we were told that Lucy Frazer QC, spent the day at Liverpool Magistrates' and Crown Court, as well as the civil and family court. 'Liverpool courts have been at the forefront of cutting edge technology to improve efficiency, speed up justice and provide value for money for the taxpayer,' Frazer said. 'I was delighted to see for myself the progress being made towards the modernisation of our justice system, which will make our courts fit for the digital age.'
As well as seeing the Common Platform, a digital case management system, in action, Frazer was treated to a digital demonstration of a system that can record sentences in real time.
It's all well and good checking that the sizeable chunk of cash that the government is spending on modernising the justice system is being spent well. But instead of watching digital demonstrations, the minister should be visiting courts that are literally crumbling, such as Snaresbrook Crown Court in London, which looked like this three days ago:
You wouldn't get this in an online court- today at snaresbrook pic.twitter.com/LnaykMJHpj

— Matthew Buckland #FBPE (@thebarwithmb) May 29, 2018
The minister's priority right now should not be seeing how courts are being made fit for the digital age but how courts are being made fit to work in right now.