Last week, candidates sat the second ever SQE1. There were more than 2,000 candidates at 152 test centres across 37 countries.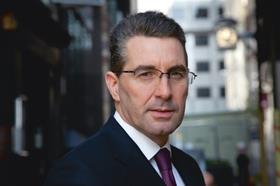 Very regrettably, there was a significant problem at one of the test centres - an IT issue at Hammersmith meant that more than 100 candidates could not sit the SQE1 assessment there.
It was hugely frustrating and disappointing for the candidates. Taking an exam is stressful enough, but it is infuriating to work hard for months to then turn up on the day and be let down. We wholeheartedly apologise to them.
We too were – and are – frustrated and disappointed. The SQE assessments are managed by our supplier, Kaplan, which in turn contracts with centre provider Pearson Vue. So our immediate priority was to work with Kaplan, and for them to work with Pearson Vue, to do everything possible to put things right and make sure those affected were not unfairly disadvantaged.
All the candidates have been given the option to take a rearranged assessment as quickly as possible - the rescheduled assessments take place today and next Monday.
Candidates will not have to pay for their assessment, with Kaplan refunding any fees in full and providing those who want to delay with a voucher to cover the costs of a future assessment. It's effectively a free sitting - worth more than £1,500 for the whole exam.
Candidates can also claim £250 goodwill payment for the disrupted assessment on 21 July from Kaplan, as well as out-of-pocket expenses, such as travel, accommodation, subsistence and childcare costs.
We know mistakes happen, but we must make sure everyone learns the lessons from this. We are working with Kaplan to look at what more can be done to minimise the risk of problems. And if there is an incident, it's key that steps are taken as swiftly as possible to make sure candidates are not disadvantaged while maintaining the integrity of the assessment.
What no-one can do is offer cast-iron guarantees that there will not be any problems in the future. That would be disingenuous.
With thousands of candidates and hundreds of test centres worldwide, there is always the possibility of a problem somewhere, whether it's a worker cutting through a power cable, IT issues, or human error at a venue. We need to be realistic, but we, Kaplan and Pearson Vue will be doing all we can to make sure the candidate experience is a good one, and when issues do occur, they are sorted out as quickly as possible.
There is a bigger picture here as well. We mustn't lose sight of what the SQE will achieve. The old LPC route – with multiple providers setting and marking exams – risked inconsistency. The SQE is a rigorous, robust assessment. Everyone can be sure that the 53% of candidates who passed the first SQE have all met the same high standard. By introducing more affordable and flexible routes into the profession, we also aim to give more people – from all backgrounds - a shot at qualifying.
We are less than a year into the new SQE, so it is far too early to say whether it's a success or not. We have a 10-year programme of evaluation to see whether it delivers long-term benefits.
But, of course, we want to get the immediate bread and butter of delivery right. This incident shows there is absolutely no room for complacency. We are doing what needs to be done to improve resilience and candidate experience. Aspiring solicitors deserve no less.
Paul Philip is chief executive of the SRA