Imagine you represent a company accused of bribery and corruption and advise it, pre-trial, to prepare documents for its own internal investigation.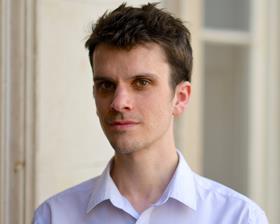 Despite this, the prosecuting authority can request those documents on a whim to assist with its case. The end result is that what would ordinarily be protected by legal professional privilege (LPP) is suddenly an extra weapon in a prosecutor's arsenal.
If the High Court's decision in Director of the Serious Fraud Office v Eurasian Natural Resources Corporation is upheld then that is exactly the situation companies and their lawyers could find themselves in.
The Court of Appeal is to hear the case next week after the High Court said last year that documents prepared for an internal investigation by ENRC into allegations of corruption were not protected by privilege.
ENRC is engaged in a long running battle with the SFO surrounding allegations that date back to 2011. It denies wrongdoing. It's a fascinating dispute that, as previous stories show, goes far deeper than the face-off between the SFO and ENRC.
But away from the juicy headlines lies a fundamental question: should a company be potentially compromised for seemingly taking steps to establish what went wrong and how?
According to The Law Society, which is intervening into the dispute in defence of LPP, if the ruling is upheld it could undermine LPP and discourage companies from self-reporting – something the Serious Fraud Office (SFO) has always been keen to encourage.
In its decision the High Court claimed LPP only protects documents prepared with the sole or dominant purpose of conducting litigation, and not documents produced to enable advice to be taken in connection with anticipated litigation. The SFO is yet to charge formerly charge ENRC and says the documents are relevant to any decision to charge.
Whatever happens, this could be heading for the Supreme Court.
The hearing takes places over three days from 3 July.