What justification can there be for the government's attacks on the rule of law? More than a year has passed since the prime minister was defeated in Miller 2, the prorogation case, and the decision did him no lasting damage. To manage the coronavirus crisis, Boris Johnson has pushed through the most far-reaching restrictions imaginable – and yet the courts have not caused him any difficulties.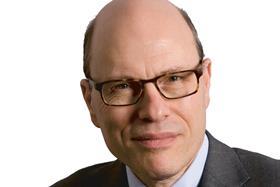 Why, then, did Priti Patel accuse 'leftie' immigration lawyers of 'defending the indefensible'? Did the home secretary not realise she was exposing lawyers to the risk of physical attack? Why did Johnson go further by suggesting that the 'whole criminal justice system' was being 'hamstrung' by 'human rights lawyers and other do-gooders'?
The only reason I can think of is the government's Internal Market Bill, which has its second reading in the House of Lords today. Peers are queuing up to speak against three crucial provisions.
Clauses 44 and 45 would allow ministers to make regulations disapplying requirements of the EU withdrawal agreement's Northern Ireland protocol. But clause 47 is the real killer. It says the two earlier clauses, and regulations made under them, are to have effect 'notwithstanding any relevant international or domestic law with which they may be incompatible or inconsistent'.
Specifically, regulations may override section 7A of the European Union (Withdrawal) Act 2018. This section was inserted by legislation earlier this year and gives effect to the withdrawal agreement in domestic law.
The 'notwithstanding' clause includes an additional provision designed to stop courts in the UK extending the time limits during which the regulations can be challenged through judicial review or its equivalent in Scotland. This is not a traditional ouster clause; on the contrary, it implicitly accepts that regulations made under the earlier clauses are subject to review by courts.
But on what basis could judges set them aside? Certainly not on human rights grounds: the most that the courts could do would be to declare those regulations incompatible with the European convention. Apart from that, judges must ignore 'any other legislation, convention or rule of international or domestic law whatsoever'. Perhaps that gives them a free hand.
Summarising the rule of law in his book of that name, Lord Bingham said it meant that 'all persons and authorities within the state, whether public or private, should be bound by and entitled to the benefit of laws publicly made, taking effect (generally) in the future and publicly administered in the courts'. Clause 47 would presumably meet that test; no court could find that parliament was not expressing its intentions clearly.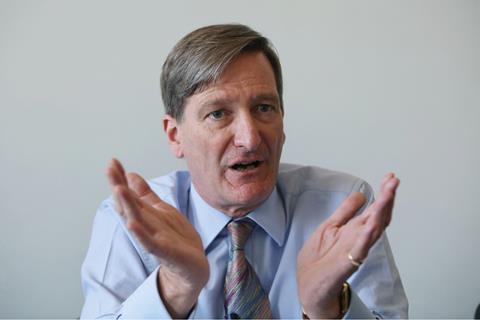 But Bingham went on to say that 'the rule of law requires compliance by the state with its obligations in international law as in national law'. That is the principle that the government has spurned.
There are pragmatic reasons for keeping to one's word. But there is a deeper point here. The British constitution expects ministers to do the decent thing. Until recently, 'the powers that be' used to know how to use the powers they had. 'We treasure our relationship with the government', the Law Society's incoming president David Greene said last week, but it must allow lawyers to 'stand up for the rule of law', the independence of the profession and the ability of lawyers to represent their clients without fear of intimidation.
It is deeply offensive to see political leaders threatening to break a treaty they signed a year ago – however often we may be told that this is only a negotiating tactic and these powers may never be used. That, I believe, lay behind Lord Neuberger's comments this month. 'What moral authority,' he asked, 'does the government have in expecting people to obey draconian [Covid-related] laws if it is itself announcing that it intends to break its obligations under international law?'
Appearing alongside the former Supreme Court president at an International Bar Association seminar was Dominic Grieve QC, the former Conservative attorney general. He also spoke out against what the government was apparently seeking to do.
'No self-respecting, sensible, government should embark on such a course of action and the law officers should have stopped it,' he said. The attorney general and her deputy should have resigned. 'And the lord chancellor's position is untenable as well.'
I had some respect for the EU Court of Justice until it denied Eleanor Sharpston QC, one of its longstanding members, a hearing at which she could challenge her unjustified dismissal. I had high hopes for the International Criminal Court until an internal report revealed widespread examples of bullying, sexual harassment, incompetence and inappropriate judicial inducements.
I still have faith in Her Majesty's judges. But I don't underestimate the dilemma this legislation poses for them. Either they must appear craven – or they may find themselves on a collision course with the government before long.
joshua@rozenberg.net