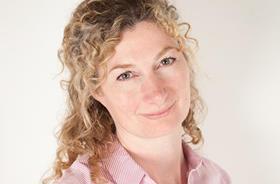 Do you have a good memory? Would you remember who said what at a big meeting four years ago? Are you sure? Or would you want to look back through your emails and files just to check? And if you did look back through that information, would it influence how you remembered things?
The question of how much a person's true memory can be corrupted by looking at documents lies at the heart of some new provisions contained in proposed reforms to the rules surrounding witness statements. Last December, the Witness Evidence Working Group came up with fairly modest recommendations for reform of witness evidence in the Business and Property Courts, including a more 'developed' statement of truth to be signed by witnesses, a certificate of compliance to be completed by lawyers, and an 'authoritative' statement of best practice. Now the group has drawn up a draft practice direction to reflect this best practice, and one part of it has surprised and worried litigators – and divided the working group.
Judges are conscious of the malleability of memory, and the potential for a witness's recollection to be influenced by the emails and documents they were shown before putting together their statement. But at the moment, judges are effectively blindfolded when trying to assess the strength of a witness recollection, because they do not know what documentary prompts the witness was given to spark their memory of events. The new draft practice direction seeks to shine a light on this, giving judges more information. But does it go too far?
There are two new elements in the draft practice direction aimed at resolving this issue. The first relates to evidence covering important disputed points of fact. As part of their statement, the witness should indicate how well they remember things, whether their memory was refreshed by any particular documents – if so, which ones – and how good their memory was before they saw those documents. This is all quite subjective of course, and one could imagine a supremely confident chief executive giving a rather bolder assessment of the strength of their memory than someone more naturally cautious. But the working group did agree on this proposal, which is considered a balanced measure.
The second new requirement is more controversial and split the working group. It obliges solicitors to attach an appendix to the witness statement, listing every document that the witness was shown. In big, complex commercial cases, we could be talking about a very long list – with the danger that judges will make negative inferences as a result.
Remembering events from several years ago is not always easy. When a witness first comes in, the solicitor will often try to help them get back into the zone by showing them an array of contemporaneous documents, to remind them of the context. At this stage, the lawyer is also trying to get the full picture of what went on and important information can be uncovered. Solicitors need to help witnesses get into the 'headspace' of the state of affairs at the time, in a process akin to flicking through a mobile phone or photo album to remind yourself of a particular holiday, as Chris Bushell, president of the London Solicitors Litigation Association and partner at Herbert Smith Freehills, pointed out at the recent seminar to mark the 125th anniversary of the Commercial Court. There is nothing untoward about this, but it might involve many documents.
A witness who is also a party to the litigation will inevitably have a long list of documents in the appendix to their statement. If that then means that their recollection is to be viewed as less authentic as a result, is this not unfair?
The new practice direction emphasises that a witness should only be shown things that they would have seen at the time – nothing that they would never have seen. But while that might limit what can be shown to some witnesses, it will not do much to curtail the volume of information where the witness is also the client. The instructing client will have seen everything at the time, and will need to see it all again to understand the issues and discuss litigation strategy. So a witness who is also a party to the litigation will inevitably have a long list of documents in the appendix to their statement. If that then means that their recollection is to be viewed as less authentic as a result, is this not unfair?
How much of an adverse inference individual judges will draw from the number of documents referred to in a witness statement will vary from judge to judge – and we are likely to see a fair degree of judicial inconsistency. There are also questions of privilege, if specific documents are to be named. The proposed reforms are yet to be considered by the Civil Procedure Rule Committee and the Business and Property Courts Board. But one wonders whether the need to list every document a witness was shown, whether or not it relates to key issues under dispute, is a step too far – and one that could ultimately do more harm than good.
Rachel Rothwell is editor of Gazette sister magazine Litigation Funding, the essential guide to finance and costs (www.lawgazette.co.uk/litigation-funding). For subscription details, tel: 020 8049 3890