The country's hundreds of thousands of charities would be unable to function without solicitors, according to the head of legacy administration at a well-known charity. The former solicitor adds: 'Charities are grateful for what solicitors do for us, but sadly there is unlikely to be a mass clap-in for them such as we had for the NHS at the height of the pandemic.'
There is £2.4m in legacy gifts due to Tearfund that are tied up in the probate process, every penny of which is desperately needed by some of the world's poorest communities

Jane Pleace, Tearfund
There are 169,000 registered charities in England and Wales plus, according to a National Audit Office review, as many as 100,000 charities exempt from registration because their annual income is below £5,000. And, of course, there are also schools and colleges, including Eton College (with annual fees just shy of £50,000), which are accorded charitable status. Eton might seem an improbable candidate for such a privilege, with its annual income of more than £70m from school fees, investments and other sources, but a charity it is.
But then charities are an integral part of the fabric of the UK, as demonstrated by the Gazette's recently published 132-page Charity & Appeals Directory 2021 and its 60-page supplement Spring Legacy Appeals Directory 2021. It is heartwarming to leaf through these directories and see the huge range of causes that charities champion. They help fund medical research, protect some of the most vulnerable members of the community and provide a haven for abused children, women and animals. Some are the size of major companies, with hundreds of salaried staff in international offices. Others are the proverbial one person and a dog, normally very localised and often the initiative of a single committed individual.
These directories are an invaluable aid to lawyers when a client presents with no clear idea to which particular charity they want to bequeath a legacy, but just tells them 'a charity to do with medical research', perhaps, or one which 'cares for abused animals'.
The symbiotic relationship between charities and lawyers begins early, with most charities turning to a lawyer for initial governance documents before opening their doors and starting to raise funds. The biggest charities have in-house lawyers, while smaller ones often rely on pro bono assistance from local firms. And many lawyers sit as charity trustees.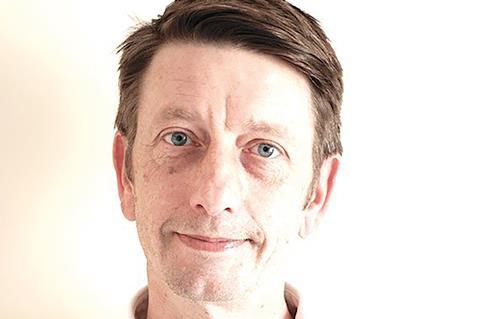 'Fascinating human stories'
Peter Steer is the go-to solicitor for most of the top 20 UK charities. He qualified in 1991, embarking on a career as a commercial litigator with City firm Pinsent Masons. Since 1994, however, when he joined Oxford firm Henmans (Henmans Freeth since it merged with Freeth Cartwright in 2013), he has worked almost exclusively in the charities sector. 'My first charity case was a negligence claim against a firm of solicitors who, over a period of four years, had done practically nothing to settle an estate,' recalls Steer. 'The case was a breath of fresh air because commercial clients are never particularly grateful and complain about everything. Members of the public, on the other hand, usually appreciate what you have done for them. For me, it was a way of putting something back.'
Now a partner at Tewkesbury firm Carbon Law Partners, Steer came to specialise in contentious probate and fraud. 'Contentious probate cases normally arise when someone is contesting the validity of a will and my work has seen me sometimes defending a will's validity, at other times disputing it,' he says. 'The question of mental capacity often arises – was the person of sound mind when writing or altering their will?
'People can act capriciously, for example after 50 years of marriage leaving their entire estate to the local cats' home and not to their spouse. Some argue for testamentary freedom, saying that it is only right that your estate should go to whomsoever you choose. Others, including parliament after passing into law the Inheritance (Provision for Family and Dependants) Act 1975, claim that complete testamentary freedom is unfair and that the spouse is entitled to reasonable financial provision – although what constitutes reasonable financial provision is another area of dispute. My role is chiefly to help and advise charities how to resolve the dispute; charities rarely go to court.'
Steer moves on to address cases of fraud. 'Fraud can take a multiplicity of forms and sometimes involve the dishonesty of the lawyer. For example, a property might be sold at a price lower than market value to a friend or relative. I recall one solicitor being struck off and jailed for helping himself to £120,000 from the estate. And then there was the notorious case of 87-year-old Annie Kay's £1.8m will.'
Steer explains that Kay, who died aged 87 in 1997, had written a will leaving the great bulk of her estate to two charities, Scope and the Children's Society. However, three 'dreadful people', to use Steer's words, had different plans for the money. They mounted an elaborate fraud where the mother of one of the fraudsters, posing as the deceased Kay, instructed a firm of solicitors to change the will in their favour. The plot fell apart when a solicitor became suspicious, the police began an investigation, Kay's body was exhumed and the fraudsters were jailed.
Steer concludes: 'My area of practice, in contrast to the corporate tax cases of my early years as a City commercial litigator, typically have fascinating human stories. There is a great sense of satisfaction when you achieve the right outcome.'
Legacies in wills are a major source of funding for charities and lawyers are consulted for best advice on will-drafting. They handle probate, a daunting challenge presently with the delays in processing – one charity tells the Gazette it is waiting for £2.4m in legacy gifts to be released. Lawyers also generally defend charities' best interests when a bequest is contested. It is no exaggeration to say that lawyers, ultimately, are the lifeline responsible for releasing legacy funds to a charity.
Along with other sectors of the economy, however, charities are emerging tentatively from the trauma of the pandemic. Fundraising stalled when their high street shops closed during lockdowns, face-to-face events were postponed and staff fell victim to the virus. Home-schooling responsibilities also took their toll on staff numbers, as did 'pinged' individuals obliged to self-isolate. Added to this mix, many volunteers have proved unwilling to return to former roles because, as the government reminds us, Covid is here to stay.
Spencer Wisdom is a former private client solicitor and now head of legacy administration at Battersea Dogs & Cats Home, a charity that since 1960 has been caring for and finding new homes for dogs and cats. He and his team of four Institute of Legacy Management-trained staff have, he says, been 'very, very busy' coping with the increased number of deaths arising from Covid-19 and the consequent surge in legacies becoming due. There has also been the added complication of a backlog of probate cases caused by the introduction of an online system in 2019.
Battersea is bracing itself for the hundreds of 'Covid puppies' that are expected to arrive at its door. These are the pets that were bought or adopted during lockdown, but whose owners, now that the government's furlough scheme is being wound down, have belatedly realised that caring for them is incompatible with working full-time. 'We are prepared to take them in, as we are all pets in need,' states Wisdom. 'But they haven't arrived in huge numbers yet because furlough doesn't officially cease until 30 September.'
Does the charity have the funds and resources to meet the extra demand? 'London has been quieter because of lockdown so we have had fewer people dropping into our cafe, for example, which means reduced revenue. The "pingdemic" has also affected staff numbers.
'Success stories are what it's all about and we continue to successfully rehome dogs and cats.' Has Wisdom rehomed a dog or cat? He replies: 'Yes, a whippet and a white lurcher-cross. Working from home, I dread the postman coming while I'm in a Zoom meeting. It's canine havoc – you can't hear a thing.'
Focused more on people than animals, Tearfund is an international Christian relief and development charity. It is based in the UK but currently works in some 50 countries worldwide, primarily supporting those in poverty and providing disaster relief, as it did during and after the Rwandan genocide. Most of its projects are brought to fruition through collaboration with local Christian churches.
Directory enquiries
The Gazette's Legacy & Appeals Directory 2021 and Charity & Appeals Directory 2021 contain a combined 192 pages of up-to-date information about hundreds of charities in England and Wales.
Some of these are household names, such as the RSPCA and Cancer Research UK. Others are less well-known. Take the British Chelonia Group, for example. Chelonia is not a medical condition but the species name for tortoises, terrapins and turtles. You can search Burke's Peerage in vain to find the titled gentleman who lent his name to the Lord Whisky Sanctuary Fund. Lord Whisky was actually a Jack Russell who was the first dog to be looked after by the Canterbury rescue home that later became the Lord Whisky Sanctuary Fund. He died aged 22, a venerable age for any dog.
When clients present with just a vague idea about a charity they want to remember in their will, these directories provide busy practitioners with charity registration numbers, addresses, details of how to obtain a legacy pack and a brief summary of the charity's objectives. The directories are indexed alphabetically by category – from animals and birds, and arts, culture and sports through to social welfare and trades and professions – so that all the necessary information is instantly to hand.
Is your client passionately opposed to vivisection? Then direct them to Animal Free Research UK. This charity, which celebrated its 50th anniversary last year, has recently funded an animal-free test that detects whether people who have had Covid-19 are still infectious. It has also consistently highlighted how ineffective it is to test new treatments intended for humans on animals. The failure rate is as high as 90%, the charity states.
Is the client concerned that 8.2m people in the UK are experiencing food poverty? Then tell them about the Gloucestershire-based Country Food Trust, which since its foundation in 2015 has supported more than 3,500 charities across the UK and delivered more than 2m meals to people in need.
And then there is the curiously named Phab, a charity that for 60 years has been providing opportunities for people with disabilities to take part in the same activities that the non-disabled take for granted.
Global fundraising director Jane Pleace says: 'The pandemic has put added pressure on communities that are already living in poverty. In response, we have been using radio and social media to get the message across to people who are otherwise difficult to reach about hygiene, access to clean water and other measures to help stop the virus spreading. We are a Christian charity and so have strong relationships with churches within the countries where we are active. Church leaders are generally trusted in their communities and are listened to when they give advice or expose false information as lies.'
Are legacies an important source of revenue for them? 'Very much so,' replies Pleace, 'and we are fortunate that only a few probate cases are disputed. We recognise that people are in pain when a loved one dies and so we sit down with the families to seek agreement. But there is nothing we can do about the present probate delays. Today, there is £2.4m in legacy gifts due to Tearfund that are tied up in the probate process, every penny of which is desperately needed by some of the world's poorest communities. Our lawyers have been working hard to enable interim payments.'
During the initial lockdown, it suddenly dawned upon some people that they had not written a will. This led to a small surge in will-writing, but not the expected landslide

Oliver Nelms, Colemans
Tearfund media officer Oliver Needham says that one way the charity seeks to create a better world for everyone, including disadvantaged peoples, is through its support for this November's Conference of the Parties 26. COP26 is the United Nation's 26th annual climate change conference, hosted this year by the UK in Glasgow. Needham says: 'We're supporting young people on a walk from Cornwall to Glasgow and also holding special church services to raise awareness of the climate emergency with congregations.'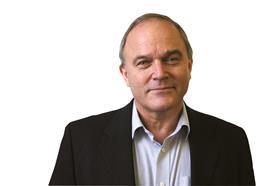 Oliver Nelms, a wills, probate and lasting powers of attorney solicitor at West Sussex firm Colemans, says only a few cases of Covid-related deaths have crossed his desk, adding: 'But during the initial lockdown, it suddenly dawned upon some people that they had not written a will. This led to a small surge in will-writing, but not the expected landslide. Nonetheless, the steady stream of work has kept us busy throughout the pandemic to the extent that we even recruited a new member to our team.'
How has he been affected personally? 'I have probably worked longer hours and had the constant temptation to work weekends,' he says. 'I had never worked from home before and found myself doing more of my own administration, not to mention carting files around. I also missed the small talk that keeps you on an even keel in the office. I'm now working two days a week in the office, and just seeing the boss and colleagues has given me a motivational boost. The firm has updated its IT systems and we're gradually emerging into the new normal. At last!'