In the last of the Gazette's series of features on the UK's devolved assemblies and the law, Marialuisa Taddia looks at Northern Ireland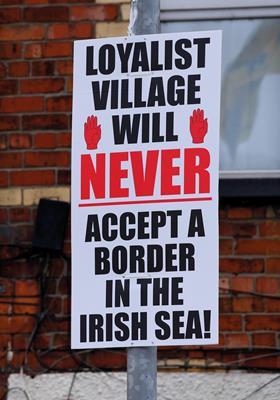 The low down
Viewed from Westminster, the Northern Ireland Assembly and its executive is a young and fragile devolution project – the potential for instability hard-baked into a constitution that requires bitter political foes to work together or not at all. That perspective, though, hardly reflects the whole story. This year the country marks a century of devolution. And following the Good Friday Agreement, a generation has now grown up since the UK government's secretary of state for Northern Ireland went from the holder of a political hotseat that carried serious personal risks, to a low-ranking cabinet role. The lawmakers of the assembly and executive have worked their way through the demands of the pandemic – and done so while juggling a Brexit agreement that presents a serious challenge to peace and stability on the island of Ireland.
Devolution in Northern Ireland marked its centenary on 3 May. The Government of Ireland Act 1920 divided the island into two separate self-governing provinces. This was followed by the constitution of the Northern Ireland parliament on 7 June.
It is a long history compared with devolution in the rest of the UK but it is not continuous. Most recently, the Northern Ireland Assembly and Executive Committee collapsed in January 2017 over the so-called 'cash for ash' scandal. They were restored in January 2020.
Brice Dickson, emeritus professor at Queen's University Belfast, says: 'On balance devolution has worked.' He points out that there was devolution between 1921 and 1972 and that 'worked, too, from an economic standpoint, but the unionist-dominated government did not intervene to prevent discrimination against nationalists and Catholics, and hence civil unrest broke out'.
Amid deteriorating law and order, direct rule from Westminster was imposed until the current structure was established following the Good Friday Agreement in 1998. Since 1999 there has been a power-sharing government, suspended many times, including from 2002-2007.
'Brexit is a disaster for Northern Ireland. It forces binary choices where previously there was no need for a choice'

Dr Ronan Cormacain, Bingham Centre for the Rule of Law
Colin Harvey, professor of human rights law in the School of Law, Queen's University Belfast, says: 'There has been an element of "stop-start" about the functioning of the complex power-sharing model. Although there have been periods of relative stability, there is always a sense of crisis looming. We are in a form of crisis right now. Brexit has caused major problems and has been deeply damaging to this society.'
Time to govern
Alan Connell, managing partner of Eversheds Sutherland Ireland, relates the effects of this precarious situation: 'Due to the assembly's absence for three years, and the pandemic dominating the legislative agenda since its return, there has been little or no time to produce and progress wide-ranging primary legislation.' This includes certain parts of the Employment Act (Northern Ireland) 2016, in particular gender, disability and ethnicity pay gap reporting obligations. Gambling and lotteries reform has been substantially delayed. And while legislation was passed in 2015 to devolve corporation tax to Northern Ireland to allow it to align its tax rates to those of the Republic of Ireland (currently at 12.5%, compared with 19% in the UK), it is still unimplemented.
Moreover, Connell notes that 'in terms of legislative competence, capacity and ability, the assembly is hamstrung by virtue of the fact that there is only, at most, 12 months left of this assembly term'. The next elections are scheduled for May 2022.
He says that while such problems have 'not directly affected our operations, the lack of proper legislative process hinders Northern Ireland's potential for growth'.
Connell provides a snapshot of the operating environment: 'The pandemic continues to be the biggest challenge for businesses in Northern Ireland. Thankfully lockdowns are unwinding and restrictions are being removed. Brexit has taken a back seat over the past year due to the pandemic, but the Northern Ireland Protocol continues to present significant political challenges within the executive, and operational challenges for businesses.'
Northern Ireland's devolution model is different from that of Scotland and Wales by virtue of its unique 'special constitutional status', notes Harvey. 'There is at its core a power-sharing model of governance that seeks to address the ethno-national division between unionists and nationalists that rests at the heart of the conflict. This is all framed by the Good Friday Agreement and subsequent agreements, which are the outcomes of a peace and a political process. The power-sharing model can result in a measure of frustration and inertia, which is unsurprising given the challenges of holding together a coalition of such fundamentally opposing positions.'
Given these challenges, he says, Northern Ireland 'has not seen the sort of consistently innovative advances that are evident in, for example, Scotland… It has at times been legislatively productive but there is plainly scope for regional devolved power to be used more effectively here'.
'The difficulty remains that the Westminster government seems determined to allow its own version of Brexit to dominate all other concerns and interests'

Colin Harvey, Queen's University Belfast
Katy Hayward, professor of political sociology at Queen's University Belfast, says: 'The fact that it is a mandatory coalition, currently between five parties, both adds to the difficulty of forming it and also to the achievement that it represents in and of itself.'
David Lavery, chief executive of the Law Society of Northern Ireland, notes: 'Rather than a government and an opposition, the Northern Ireland Executive is based on a system of responsibility sharing among the largest political parties… The executive is led by joint first ministers drawn from the two largest parties and ministerial positions are allocated under a complicated arithmetical formula [the d'Hondt method] reflecting the electoral strengths of the parties.'
Three of the 10-member executive can require a decision by it to be made with cross-community support, and 30 members of the 90-strong legislative assembly (MLAs) can use a 'petition of concern' to block agreement in the assembly or to refer a ministerial decision to the executive, Dickson explains. Moreover, the nine government departments are separate entities from their ministers and are each 'legal persons'. 'This means that, unlike in Scotland and Wales, government departments can take one another to court if they wish to – and they sometimes do. In addition, there remains legal uncertainty over what departments can do during periods when there is no departmental minister in post,' he says.
In terms of setting legislative precedents, Northern Ireland has not followed the examples of Scotland and Wales in incorporating some international treaty provisions into domestic law, although it has required commissioners for 'children and young persons' and for 'older people' to have regard to relevant UN standards.
Welfare is fully devolved in Northern Ireland, unlike in Scotland and Wales, and in 2014 the parties agreed to special mitigations to the austerity measures sought by the UK government in the welfare system. These were then enshrined in the Northern Ireland (Welfare Reform) Act 2015. Hence there is no 'bedroom tax' in Northern Ireland.
Under the devolution settlement, the assembly has full legislative powers on other 'transferred' matters such as charity law, justice, prisons and policing (as in Scotland), and employment law, which is only devolved in Northern Ireland. 'The executive has at times refused to follow English precedents in that domain,' says Dickson. For example, employees in Northern Ireland are eligible to submit unfair dismissal claims after a year in a job, as opposed to two years in England, Wales and Scotland.
Rule of law
Dr Ronan Cormacain at the Bingham Centre for the Rule of Law says that, legislatively, Northern Ireland has 'coped well' with Covid-19 by following the UK model where deemed appropriate but introducing local variations. For example, a sporting exemption reflects the special sporting and cultural set-up, allowing high-level Gaelic games (which are contested by amateurs) to be given the same exemptions as other elite sports.
More problematic is the UK government's determination to reform judicial review. It claims its case is based on the Independent Review of Administrative Law (IRAL), led by Lord Faulks QC, although the review's panel members deny their findings justify far-reaching reforms.
'We don't know how IRAL will be implemented,' Cormacain says. 'It appears the government is cherry-picking one or two minor points and using them as justification for changing justiciability. JR is very good for Northern Ireland… it enforces compliance with the rule of law and holds politicians to their duties. Weakening accountability to the courts would be very bad.'
Harvey says that the Good Friday Agreement created 'a reasonable expectation that there would be a Bill of Rights for Northern Ireland, enacted at Westminster, that builds on the European Convention on Human Rights'. The Northern Ireland Human Rights Commission submitted its advice on a Bill of Rights in 2008, but it was never enacted, he explains. In early 2020, as part of the New Decade, New Approach deal, an ad hoc committee of the Northern Ireland Assembly was established to consider the creation of a Bill of Rights for Northern Ireland. It is due to report next year. 'There is a longstanding political stalemate over this issue, so it will be fascinating to see if the committee finds a way forward. Northern Ireland really needs the sort of Bill of Rights envisaged by the Human Rights Commission and I do hope we see delivery soon,' he says.
Northern Ireland is the part of the UK most distinctly affected by Brexit. Cormacain argues: 'Brexit is a disaster for Northern Ireland. It forces binary choices where previously there was no need for a choice. In regulatory terms, it doubles the legislative workload of the assembly and [Government Legal Service for Northern Ireland] as they have to suddenly implement all the EU rules without the assistance of Great Britain having already done it. It makes all legislative decisions more complicated than before, negotiating what is now within or without legislative competence of the assembly.'
Jess Sargeant, senior researcher on devolution at the Institute for Government, says the Protocol on Ireland and Northern Ireland agreed as part of the EU-UK Withdrawal Agreement, 'currently presents the biggest challenge for Northern Ireland's legislative competence'.
In seeking to avoid a hard border on the island of Ireland that would damage the peace process, the protocol places Northern Ireland under the EU's customs rules and single market for goods. This creates a regulatory border between the region and Great Britain in the Irish Sea. In force from 1 January this year, the protocol requires over 300 EU directives and regulations listed in its annexes to be applied in Northern Ireland.
It covers reserved areas that the UK parliament has responsibility for, including customs and VAT, and devolved areas such as agriculture and the environment. 'Northern Ireland's statute book will need to be updated in line with changes to EU law in the areas listed, and new EU acts can be added to the protocol, by agreement in the EU-UK Joint Committee,' Sargeant says. 'This represents a significant constraint on the assembly's regulatory autonomy.'
The Institute for Government has emphasised the need for the Northern Ireland executive to develop strategies to influence the EU law applicable under the protocol, and to ensure there are robust scrutiny mechanisms in the assembly.
A different model: justice and regulation
Responsibility for policing and justice transferred from Westminster to Stormont in April 2010, roughly a decade after legislative devolution to the Northern Ireland Assembly began in 1999, following the signing of the Belfast/Good Friday Agreement.
'Because of the particular sensitivity of the justice portfolio, with its responsibility for policing and the courts, a weighted voting arrangement applies to the election of the minister of justice,' stresses the Law Society of Northern Ireland's chief executive David Lavery.
'For the past decade the justice minister has either been a member of the cross-community Alliance Party or an independent member of the assembly,' Lavery adds. 'Northern Ireland has been well served under this arrangement by socially progressive ministers of justice.'
The legislation introduced by these ministers has covered topics such as domestic violence and stalking, with a particular emphasis on improving services for victims and witnesses, Lavery points out.
The Law Society of Northern Ireland, which celebrates its centenary next year, is the professional body for the solicitor profession in the province. But unlike the Law Society of England and Wales, it remains responsible for regulation. Says Lavery: 'Rather than independent regulation, Northern Ireland Executive policy is to introduce greater independence in the arrangements for client complaints.'
On Brexit, he adds that the Law Society of Northern Ireland has entered into a memorandum of understanding with its counterpart in the Republic of Ireland 'in order to underpin the continuity of legal practice on the island of Ireland. This is of particular importance as many solicitors practise on both sides of the border.
'The solicitor profession in Northern Ireland appears to have weathered the storm caused by the pandemic, at least in part due to the generous financial support provided by the society for its members. [It] continues to grow numerically and over half of the Society's membership are now female.'
On the protocol, Harvey says that there is 'no alternative and the only sensible way forward is to find credible solutions to ensure it works in the best interests of everyone… The difficulty remains that the Westminster government seems determined to allow its own version of Brexit to dominate all other concerns and interests. That is a tragic and foolish mistake, and it would be much better to work cooperatively with the Irish government and the EU.'
'There is a chance that if the protocol can be made to work by reducing the number of checks taking place at Irish Sea ports the economic position of Northern Ireland could improve, given that it is a member of two single markets – the UK's and the EU's,' says Dickson. 'There is growing evidence that something like a light-touch border regime can be agreed between the UK and the EU. The [latter] is realising that the Belfast (Good Friday) Agreement has an east-west dimension as well as a north-south one.'
Neasa Quigley, senior partner at Northern Ireland's largest independent firm Carson McDowell, says: 'The Irish Sea border has had a significant impact on supply chain for many of our clients, particularly in the food and agri sectors, and has led them to source alternative supply chains, such as through Ireland and the EU.' But Quigley also sees the arrangement as 'presenting an opportunity for Northern Ireland to take advantage of the unique position it finds itself in'.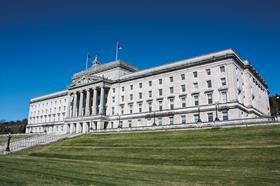 'We have been able to advise clients on numerous areas of post-Brexit interest including procurement law, immigration and employment, real estate and tax,' Connell says. 'After an initial period where businesses got used to the new trading arrangements, there has been a growing consensus within the business community that there now exists an opportunity to position Northern Ireland as an attractive "place apart" which has a distinct competitive advantage with unfettered trade access to the rest of the UK and the EU.'
Nevertheless, Hayward says that the protocol has made 'a huge difference in terms of the governance of Northern Ireland', because it now has to keep up with 'dynamic alignment with the portion of the EU "acquis" it has to follow through the protocol' as well as the consequences of the UK trade agreements, what happens in Ireland that might affect north/south cooperation (over 150 areas), and also the consequences of the EU-UK Trade and Cooperation Agreement (TCA), including EU workers and services.
'It is a rapidly evolving and challenging environment for governance. Especially so for an unstable executive,' she concludes.
The New Decade, New Approach agreement of January 2020 to restore the devolved institutions 'was a fresh start but large chunks of it have not yet been implemented', says Dickson, adding that 'no progress has been made regarding the introduction of an Irish Language Act'.
Will this all lead to a border poll on a united Ireland? Harvey says: 'Brexit has resulted in a dramatic escalation in the constitutional conversation about Irish unification… the Good Friday Agreement provides a right of self-determination that is an automatic return route to the EU for the region. It would be remarkable if people were not talking about this, given that most voters in Northern Ireland opted for "remain"… This is now becoming the dominant conversation in the region.'
Marialuisa Taddia is a freelance journalist