Some US-bred law firms such as Baker McKenzie, White & Case, and Cleary Gottlieb Steen & Hamilton have had a presence in London since the 1960s. But in recent years the US contingent has taken great strides, both in size and profitability. Latham & Watkins, the world's highest-grossing law firm, now has 400 fee-earners in the City, up from 42 in 2000. Ropes & Gray, which started with three fee-earners in 2010, now has 130.
There are now more than 100 US firms established in London, either through mergers or standalone, with the trend showing no signs of abating.
US firms are significantly more profitable than the elite UK firms and, as a result, they can offer very attractive earnings opportunities to UK lawyers

– Tony Williams, Jomati
As a pre-eminent international business and legal centre, London is a means to an end, explains Jomati Consultants principal Tony Williams. For US firms, 'having a credible presence in London is necessary to offer services to their clients internationally'.
Until 10-15 years ago, most US law firms in London focused primarily on catering for the US law needs of US clients – that has changed.
The vast majority of lawyers at US firms in London are English-qualified

– Robert Millard, Cambridge Strategy Group
First, London has become 'more attractive as a financial centre', notes Cambridge Strategy Group director Robert Millard.
Second, 'English law is applicable not only in London, but is very desirable across the world'. It is often the governing law for cross-border transactions in Europe, Africa, the Middle East and Asia, making 'London an important base for American firms to springboard across the world,' adds Millard, formerly senior strategy manager at Linklaters.
Third, there is the US economy, which has recovered more rapidly than others since the financial crisis and is now in rude health. Alongside China, it is driving global economic expansion. In 2016, US direct investment abroad reached $312bn. From London, US firms can serve US corporations not only stateside but also as they expand in international markets.
Fourth, US firms do not just have a base in the biggest economy, but also the world's largest legal market (worth an estimated $300bn, compared with the UK's $45bn). As Oliver Brettle, White & Case London managing partner, observes: 'If you are a US firm, you have got that amazing engine of legal work and of domestic clients in the US going global.' And because size matters, US clients tend to be loyal to their US lawyers.
Proof of this is that US firms now dominate global and European M&A rankings by total deal value. Figures from Mergermarket for the first half of 2017 show only one British firm (Freshfields, 7th) in the top 10 global legal advisers; and just two British firms in the top 10 European and UK advisers. The rest are American.
The US remains the dominant market for private equity and high-yield finance, and US firms have benefited from the expansion of those practices globally. Take Latham, which last year advised 20 international banks, participating as book runners, on the €10bn refinancing for Italy's Wind Tre, one of the largest ever cross-border high-yield deals in Europe (White & Case advised Wind Tre). In 2017, Latham also advised private equity firm Hellman & Friedman on the financing aspects of its €5.3bn tender offer for Nets A/S, the largest European leveraged buyout in five years.
'Much of the financing isn't being done through banks in the way that it used to be before the crisis,' says Millard. 'We see private equity houses becoming more important, and most of the really large [ones] are American. So those firms that have strong relationships with those PE houses have got an advantage and, lo and behold, they are American.' In the first half of 2017, seven of the top 10-ranked firms in terms of the combined value of European PE deals they advised on were US-based, including White & Case and Latham, according to Mergermarket (the other three were Freshfields, Clifford Chance and Linklaters).
Private equity and high-yield finance are among the areas that have seen a significant flow of partners from elite UK firms to US counterparts, Millard observes. Notable examples from a long list of laterals include Richard Youle and fellow private equity partner Ian Bagshaw joining White & Case from Linklaters in 2014 (Youle joined another US firm, Skadden Arps Slate Meagher & Flom, last year); Latham's recruitment in 2016 of Slaughter and May's Sanjev Warna-kula-suriya and Allen & Overy's Stephen Kensell as finance partners; and Ropes & Gray's hire of Travers Smith's private equity and M&A partner Helen Croke and Herbert Smith's leveraged finance partner Malcolm Hitchings in 2016 and 2017 respectively.
Scaling up
Over the past decade several US firms have entered the London market through mergers, or used a merger to scale up, according to research by Møller PSF Group. Examples of combination between US and London-based firms include K&L Gates with Nicholson Graham & Jones in 2005; Reed Smith with Richard Butler in 2007; and Squire Patton Boggs with Hammonds in 2011.
There have also been transatlantic 'mergers of equals', including between Norton Rose and US firm Fulbright & Jaworski in 2012; Hogan & Hartson and the UK's Lovells in 2010; San Diego-based Gray Cary Ware & Freidenrich, Baltimore-based Piper Rudnick and UK's DLA to form DLA Piper in 2005; Dentons with Atlanta-based law firm McKenna Long & Aldridge in 2015; and Eversheds with US firm Sutherland Asbill & Brennan last year.
Millard, who conducted the research, says that one important element of these mergers is that 'it introduced an English law aspect' to US firms' offerings, thus allowing them to serve US clients in international markets outside London.
'The vast majority of lawyers at US firms in London are English-qualified,' Millard observes, regardless of whether firms have grown through mergers.
White & Case, one of the largest US firms in London, established in the capital in 1971. It currently has around 410 fee-earners, with only 19 associates based in the City office US-qualified.
Many of those originating from the US no longer describe themselves as 'US firms', preferring 'international' or 'global'. 'The division between US and London firms is tricky,' says Brettle, an English-qualified solicitor. He notes that the London-based partner population represents 'a very large proportion of the firm' (96 of 459 partners globally).
'We are not a UK firm, but are we really a US firm? Yes, our headquarters are in New York, but we see ourselves as a truly global law firm. If you look at our executive committee, it tells you everything,' Brettle says. The firm's chairman, Hugh Verrier, is a Canada-born New York-qualified lawyer who spent most of his career with White & Case in Indonesia, Turkey and Russia. The other three members are São Paulo-based Donald Baker; London-based Brettle; and New-York-based David Koschik.
Brettle emphasises the importance of London as a 'pivotal point' for multi-jurisdictional deals and projects 'due to the dominance of English law on cross-border transactions as well as the strength of London as a financial centre'.
He adds: 'Our global practice is a natural hedge, so from London we do a considerable amount of work beyond the EU, for example in the US, Middle East, Asia and Africa.' A White & Case team in London, led by partners Caroline Miller Smith and Carina Radford, recently advised Brazil mining group Vale and Japan's Mitsui & Co on the development and $2.73bn financing of the Nacala Corridor Railway and Port Project, an infrastructure scheme supporting growth along a regional corridor shared by Mozambique and Malawi.
While a relatively small number of US firms have developed a full-service offering (among them Baker McKenzie, White & Case and Reed Smith) 'most of the high-end US firms have focused on the needs of specific clients and specific types of transaction, for example high-end M&A, private equity, high-yield debt, white collar and certain types of litigation,' Williams says. 'This disparity of focus coupled with their strong client base enables them to maintain a relatively small but high-value practice in London.'
Take Boston-headquartered Ropes & Gray, which describes itself as 'one of only a few premier one-stop private equity law firms in the world', with a 200-strong global team and total revenues of $1.49bn (£1.12bn).
'We are definitely not here to grow a full-service law firm,' says London managing partner Mike Goetz. 'Our main strategy is to represent sophisticated investors globally,' such as private equity and hedge funds, and investment managers. They require a range of services, including transactional, tax and restructuring, and regulatory, but Goetz says: 'There is a variety of legal disciplines that our clients just won't need that tend to be more the domain of larger corporations.'
Last year the firm's London PE team advised Intermediate Capital Group on the $5.3bn consortium buyout of Visma, Europe's largest-ever software buyout; and Baring Private Equity Asia on its sale, alongside the Shanghai-based Bright Food Group, of British breakfast cereal brand Weetabix to US-based cereal company Post Holdings for £1.8bn.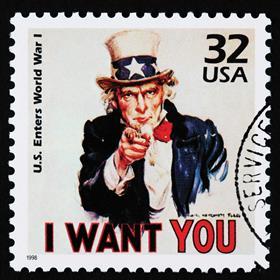 BROAD STRIPES, BRIGHT STARS
Latham & Watkins
Global revenues in 2016: $2.82bn ($2.65bn in 2015)
Profits per equity partner in 2016: $3,062,000 ($2,908,000)
Revenue per lawyer in 2016: $1,238,000 ($1,217,000)
London revenue/profits: not available
In London since 1990. Total fee-earners in London: 400, including 75 partners
Baker McKenzie
Global revenues in 2017 (to 30 June): $2.67bn ($2.43bn in 2016)
Profits per equity partner in 2017: up 1.2% (or 0.2% in dollar terms) to $1.3m.
London revenue in 2017: £176m (£145m)
London profit in 2017: £70m (£47m)
In London since 1961. Total fee-earners in London: 485, including 94 partners.
White & Case
Global revenues in 2016: $1.63bn ($1.52bn in 2015)
Profits per equity partner in 2016: $2.05m ($2.02m)
Revenue per lawyer in 2016: $835,000 ($795,000)
London revenues: $290m in 2015
In London since 1971. Total fee-earners in London: 410, including 96 partners
Reed Smith
Global revenues in 2016: $1.075bn ($1.122bn in 2015)
Profits per equity partner in 2016: $1,110,000 ($1,105,000)
Revenue per lawyer in 2016: $700,000 ($694,000)
London revenues/profits: not available
Merger in 2007 between Reed Smith and Richard Butler. Total lawyers in London: 350, including 110 partners
Ropes & Gray
Global revenues in 2016: $1.49bn ($1.39bn in 2015)
Profits per equity partner in 2016: $2.02m ($2.018m)
Revenue per lawyer in 2016: $1.28m ($1.26m)
London revenue/profit: not available
In London since: 2010. Total fee-earners in London: 130, including 27 partners
Massive traffic
What edge do US firms in London enjoy over their UK competitors?
The first is the size and strength of their businesses back home. Goetz says: 'UK firms, and even the magic circle, still struggle to have a large US practice, so in terms of our ability to serve the UK and the US, as well as Asia [and beyond], we are in a better position than most.' Ropes & Gray has six offices in the US, Baker McKenzie has eight and Latham 11. By contrast, magic circle firms tend to have two – relatively small – outposts, in Washington DC and New York.
Furthermore, by maintaining a small base of US-qualified associates in London, US firms can bridge the time zone divide. 'The ability to offer US and UK advice in London in the same time zone as our clients, as well as being able to develop personal relationships with clients, is a [significant] advantage,' Goetz adds.
There is also the loyalty of their expansionist US clients. 'There's an enormous amount of activity acting for PE funds, hedge funds and US banks investing in Europe. More and more FTSE 100 companies have significant American shareholdings, and where Americans are coming to Europe, they will always take comfort from the fact that they are dealing with an American firm,' says the London head of a large US firm who preferred to remain anonymous. 'They don't always buy the idea that there is this special set of firms in London that you have to use because, guess what? They have their special set of firms that they know back in the states.'
It is not just the size of the US economy, or that the US invests far more into the UK (and globally) than the other way round. It is also the nature of legal business over there. Both US and UK firms have found each other's domestic litigation markets hard to break into, but as one senior partner notes: 'In the US, [domestic] litigation work is phenomenally profitable.'
For Williams, formerly managing partner of Clifford Chance, US firms have two competitive advantages. The main one is 'a strong and deep US client base which has significant needs in the UK and European legal market. In addition, partly due to the weakness of sterling, top-tier US firms are significantly more profitable than the elite UK firms and, as a result, they can offer very attractive earnings opportunities to UK lawyers'.
The latest figures confirm that US top-tier firms significantly outperform their UK counterparts in all key performance indicators. PwC's Law Firms' Survey 2017 found average profit per partner (PEP) for US-headquartered firms with global revenues exceeding £1bn was £1,939k, 58% ahead of the UK top-tier mean (£1,227k). While KPIs have improved in the UK, and movements in foreign exchange also helped, the US had the edge thanks to its rate per hour and utilisation.
Not only is the profitability divide between US firms and elite UK firms 'very significant', but 'US firms will often have a much larger range of earnings between the top and bottom of their equity, thereby providing greater flexibility to pay more if the business case justifies it,' Williams adds. 'Hence a number of the elite UK firms have been modifying elements of their lockstep to provide more flexibility.'
Lateral hires is the other way US firms have bulked up in London in recent years – through what one senior lawyer describes as a 'massive traffic' of partners from British to US firms.
We have great momentum [in London], and we continue to attract people whose experience and contacts nicely complement our practice

– Jay Sadanandan, Latham & Watkins
'We have great momentum [in London], and we continue to attract people whose experience and contacts nicely complement our practice,' says Jay Sadanandan, managing partner of Latham's London office. In 2016 it added nine partners and last year continued its expansion with another raft of high-profile laterals, including strategic M&A partner Ed Barnett (from Allen & Overy); financial regulatory partners Nicola Higgs and Robert Moulton (Ashurst); finance partner John Balsdon (Herbert Smith Freehills); and litigation partner Ian Felstead (Olswang). 'We focused on building market-leading practices in the high-end transactional, regulatory and litigation areas that strategically complement the global platform,' adds Sadanandan. Latham had gross revenues of $2.8bn worldwide and PEP of just over $3m in 2016 (the last financial figures available).
White & Case's investments in lateral hires, as well as partner promotions, are 'paying off,' Brettle asserts. Between January 2015 and January 2018 the firm's London office made 28 partners, and hired a further 17 externally. Joining the firm last year were Patrick Sarch, former co-head of the global banks sector team at Clifford Chance; Marc Israel, former head of competition/EU at Macfarlanes; and Mark Clarke, former London head of dispute resolution at Ashurst. 'We are getting heads of departments joining us as laterals from leading London firms,' Brettle says.
In 2016 (the latest published financial results), White & Case achieved global revenues of $1.63bn, up 6.6% from $1.5bn in 2015. London made a significant contribution with UK revenue of around $290m despite uncertainty after the EU referendum, including the fall in sterling and a weak euro. 'My expectation is that 2017 will build strongly on 2016,' Brettle says. 'It has been a strong year across our principal practices in London.' He points to banking, capital markets, disputes, M&A and energy, infrastructure, project and asset finance: 'What we are seeing is the fruit of long-term investments over many years in London.'
'We are very much in growth mode, especially in our transactional practices,' says Baker McKenzie's London managing partner Alex Chadwick. The firm employs 485 fee-earners in London including 94 partners. It recently advised France's Suez on its $3.4bn acquisition of GE Water & Process Technologies from General Electric, and L'Oréal on the €1bn sale of Body Shop to Brazil's Natura.
'We have already begun building our M&A, private equity, banking and tax practices through a combination of organic growth and high-quality lateral hires,' Chadwick says. 'You can expect further hires in the coming months.' He points to the last promotion round which saw five associates made partner, and the recent hires of banking partners Geoff O'Dea from Freshfields and Matthew Smith from Travers Smith.
Similarly, at Reed Smith, 'one of the goals of the London office is to increase its global corporate offering,' says London office managing partner Andrew Jenkinson. Last year the firm hired a team of lawyers from the former European arm of King & Wood Mallesons, including Martin Bowen, Mark Sanders, Laura Brunnen, Gareth Amdor and Delphine Currie; plus Leith Moghli, a fund formation specialist from Kirkland & Ellis.
The London office is the largest in Reed Smith's global network of 27 offices across Asia, Europe, the Middle East and the US, with more than 350 lawyers, including 110 partners.
If remuneration for equity partners at the London offices of US firms tends to be based on merit rather than seniority, they also offer higher salaries to trainees and associates than British counterparts – even when they do not replicate the US pay scale for associates, set by New York's white-shoe firm Cravath, Swaine & Moore. This starts at $180,000 for first-year, or newly qualified (NQ) US associates.
In London, Goetz says: 'Generally speaking, there are two tiers. You have got the US firms that pay absolute New York rates – that's a handful of US firms that tend to focus more on US clients and not have as many UK lawyers. Then you have what many of us do, which we refer to as the "Mid-Atlantic rate", which is higher than UK elite firms pay but lower than the full New York rates.' When the New York rate goes up so does the Mid-Atlantic rate. Magic circle firms typically pay NQs £80k-90k, while US firms pay £100k-140k, or between 20%-55% more. NQs at Ropes & Gray in London receive £115,000; the firm offers seven training contracts annually with first-year trainees earning £44,000, and £48,000 in year two.
White & Case has the largest trainee programme of any US firm in London with an annual intake of 50. It guarantees all trainees overseas seats of six months (with average retention rates of 88.6% between September 2013-2017) and pays them salaries of £47,000 (year one) and £50,000 (year two). NQs are paid £105,000.
Innovation
There are challenges in London and US firms are not resting on their laurels. In the financial year ended 30 June 2017, Baker McKenzie had a 'strong year' in London with revenue increasing by over 20% to £176m, and an almost 50% increase in profitability to £70m. Chadwick says: 'I would like to see further sustained growth in terms of revenue and, crucially, an uplift in profitability.'
For Reed Smith's Jenkinson, 'competition for talent at all levels remains fierce, in terms of both attraction and retention'.
The leading US firms have become better at identifying the partners they need and have made some notable hires, Williams observes, but 'the US offering is not necessarily appealing to all, so it remains a challenge for them to recruit and retain partners of the calibre that they want.' He warns: 'Depending on the type of practice they have, there will always be a temptation to broaden the scope of the practice and possibly add additional service lines. If this is not carefully managed it can risk a level of dilution of the firm's brand and profitability in London.'
They also have to operate in a dynamic and rapidly changing legal landscape, more so in London than anywhere else in the world. 'This is partly as a result of the introduction of alternative business structures but also changing client needs,' Chadwick says. The UK was the first country in the world to introduce ABSs in 2011, while the 'big four' accounting firms continue their push into legal services. 'In my own practice (tax) we have structured the team to include tax advisers, accountants and economists who work alongside lawyers to deliver clients the full breadth of international tax planning advice. This type of team structure will no doubt become more common in future.
'Innovation is also a fundamental strand of our global strategy. We are not only diversifying the type of legal services we offer, but also its delivery.' Chadwick points to the recent expansion of Baker's 'FinTech' offering in London (with the hire of Sue McLean from Morrison & Foerster); and the use of artificial intelligence.
'The London office has been a hotbed of innovation activity,' says Jenkinson, pointing to the 2016 launch of a 'client insight and innovation service', with the hiring of an innovation manager in London, Alex Smith. For example, it provides clients with analysis of their teams and how they work, prototypes of new services to test, and introductions to legal technology. 'We are exporting many of the services and products devised in our London office to our offices in other markets,' he adds.
US firms play down the effect of Brexit. 'London remains an extremely important global financial centre and we don't see that changing any time soon,' Brettle says. 'The work we do here plays to the strength of the global firm, not just to the strength of the London office, and that's not going to stop because of Brexit.'
'We believe London will remain a key financial capital and an important gateway for business,' says Sadanandan, and therefore 'a centrepiece for our global strategy'.
So, what is the prognosis for US firms in London?
'The US economy is growing faster than European economies, and certainly faster than the UK's economy; and the currency is stronger, so that's to [US firms'] advantage,' says Millard. 'But British firms are being more innovative in terms of legal technology and alternative pricing models, so there is more creativity on this side of the ocean.
'I wouldn't predict that in five to 10 years' time the disparity would still exist. There are an awful lot of moving parts in the equation.'
Marialuisa Taddia is a freelance journalist