The low down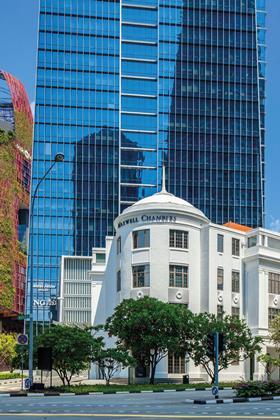 Rival arbitration centres had an advantage over national courts when the pandemic struck. They already made extensive use of remote hearings, and were not dependent on a court infrastructure degraded by public spending cuts in key jurisdictions. Arbitrators have also benefited from disputes clauses that clients supposed would never need to be dusted down when the pandemic, Brexit and a blocked Suez Canal challenged parties' ability to fulfil contracts. Private proceedings, criticised by climate and poverty campaigners, remain an attraction for parties for a wide range of reasons. But there are limits to how far arbitral centres can insulate themselves from geopolitics – in this regard, there are concerns for the future of Hong Kong as a seat.
Commercial arbitration – where disputes over contracts and transactions are resolved by special tribunals sitting in private – is receiving an unexpected boost from the global response to Covid-19 and the ripple effects of Brexit.
According to a recent survey by international firm White & Case in partnership with Queen Mary University of London, arbitration was the preferred method of resolving cross-border disputes for 90% of respondents – either on a standalone basis or combined with other alternatives such as adjudication, mediation and negotiation.
Commercial arbitration was better placed to deal with the pandemic than the courts

Jayne Bentham, Simmons & Simmons
Many commercial arbitral institutions had a bumper 2020. The Hong Kong International Arbitration Centre (HKIAC) received 318 cases, the highest number in over a decade; the International Court of Arbitration of the International Chamber of Commerce (ICC) saw 946 new case filings, the highest since 2016; and with 444 cases, the London Court of International Arbitration (LCIA) registered a 10% rise on 2019 (itself a record year).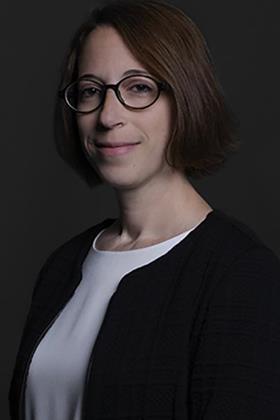 LCIA data shows that arbitration is making inroads into sectors which traditionally had opted for litigation, with many finance and corporate transactions now featuring arbitration clauses, according to Craig Tevendale, head of the international arbitration group at Herbert Smith Freehills. Tevendale says: 'It seems likely that arbitration is growing its share of the disputes caseload.'
The rise in cases in 2020 shows that 'the popularity of arbitration has picked up', says independent arbitrator Wolf von Kumberg. 'Arbitration has, as state courts closed, become an important option for parties that want to proceed to have their dispute determined.' A former legal director and assistant general counsel at Northrop Grumman, he predicts: 'This will only continue as parties will tend to write more arbitration clauses into contracts, given the uncertainty shown by state court systems to cope with a crisis such as the pandemic.'
Businesses have struggled to meet contractual obligations or had supply chain issues because of Covid-19. 'Disputes triggered by disruptions caused by the pandemic have contributed to SIAC's strong performance,' says Gary Born, chair of the international arbitration practice group at WilmerHale and president of the Singapore International Arbitration Centre (SIAC) Court of Arbitration. At SIAC new case filings more than doubled to 1,080 in 2020.
The global response to Covid-19 has had 'the biggest impact on contractual performance, certainly since the second world war', according to Ashurst partner Matthew Saunders.
We are observing an increasing desire to resume in-person hearings once this becomes possible, particularly for merits hearings, due to the logistics, timetable, and number of participants in hearings of that nature

Jeremy Wilson, Covington
Force majeure are standard clauses in commercial contracts describing unforeseen events that would prevent a party from meeting their contractual obligations. But Saunders says that this tool was 'never really deployed' until 15 months ago. 'Many sectors have found themselves in arbitration disputes where they have not previously,' he says. 'It comes as a bit of a shock that, for example, the ICC charges as a percentage of the value of the dispute rather than by reference to the number of hours that the arbitrators tend to spend on a dispute, in the way that the LCIA does.'
Arbitration clauses including the chosen arbitral rules (whether institutional or ad hoc) and 'seat' are commonly incorporated into legal contracts during the business negotiation phase – well before any dispute emerges and with the knowledge that most of them will never be triggered.
The current unprecedented circumstances mean these agreements have never been more in the spotlight.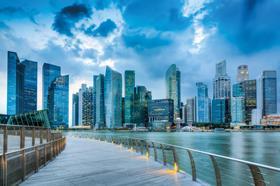 Look east
Jeremy Wilson, a partner at Covington in London,observes that more Asian clients are agreeing to Singapore as the arbitral seat for disputes using either ICC or SIAC rules. But he is also beginning to see SIAC and Singapore as a choice of rules and seat in transactions that have 'no other connection with Singapore or Asia'. This, Wilson argues, is due to SIAC's 'active promotion' of its rules in the past decade; its popularity with Indian companies; and the fact that the city-state is seen as 'an attractive neutral location for companies outside the region'.
The 'seat' is what ties a commercial arbitration into a legal jurisdiction. This means its procedural law and the national courts responsible for applying that procedural law and enforcing the award – hence why this choice is influenced by perceived political stability and neutrality, and judicial independence.
China's tightening grip over Hong Kong is giving businesses pause for thought. 'Hong Kong is still a perfectly sensible place to conduct an arbitration and the HKIAC is a very efficient institution,' says Saunders, but clients are 'concerned' about the future.
Arbitration is the best and only sensible choice for many international disputes, not least because of the relative enforceability of awards compared to court judgments

Philip Clifford QC, Latham & Watkins
Bureaucracy is also a factor. 'You are very unlikely to have a visa issue going into Singapore, but when I did a hearing in Hong Kong 18 months ago I had to get a work permit,' Saunders adds. At the same time, Singapore has played 'a hugely effective marketing game' to promote the city-state as a good place to arbitrate. 'There are few examples globally of a government and the legal community working together as effectively as Singapore has achieved.'
Damien Nyer, a partner at White & Case in New York, says SIAC 'certainly benefits from the increased popularity of Singapore as a seat of arbitration. But quality also pays. It has a sophisticated and very responsive staff and provides high-quality services'. Last year, a record 545 US parties arbitrated their disputes at SIAC, which in December launched SIAC Americas, its fifth overseas representative office, in New York.
Singapore now shares the number one spot with London as the most popular seat for arbitration. However, despite the concerns of western clients, Hong Kong is on the up, and now a close second, ahead of Paris, Geneva and New York, according to the White & Case survey.
The 2018 study showed Singapore and Hong Kong were in third and fourth position, respectively. London was the most selected that year, by 64% of respondents, dropping to 54% this year. Paris fell even further, from second place in 2018.
In terms of the institutions administering the arbitrations, SIAC and HKIAC are now the second and third most popular, stealing nominations from London's LCIA (which dropped from second to fourth place) and the ICC, which saw its overall percentage decrease from 77% in 2018 to 57% in 2021.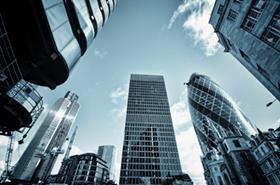 London calling
London may recently have lost ground to Singapore, but practitioners insist it still plays a pivotal role in the world of arbitration.
'London continues to be a tremendous success story,' says Herbert Smith Freehills partner Craig Tevendale. 'It remains one of the most frequently chosen seats of arbitration and, in the global context, is probably still the most popular arbitral seat of all. London is the most frequently selected seat for both LCIA and ICC institutional arbitration and is also a thriving ad hoc seat - with upwards of 1,700 new ad hoc cases commenced under London Maritime Arbitrators Association Terms alone in 2020.
'London offers what many parties are looking for. There is a high-quality arbitration law, a deep pool of first-class arbitrators, arbitration lawyers and expert witnesses, and a trusted, pro-arbitration court system. The Commercial Court hears most arbitration-related claims and is known for its non-interventionist approach.'
Walker Morris partner Nick Lees describes London as 'a sophisticated arbitral centre with an established reputation and first-rate facilities'. Parties choosing to arbitrate there are influenced by several factors including 'confidence in English law developed through the common law' and 'the renowned arbitration-friendly approach of the English courts, including a proven track record of enforcing arbitral awards'.
According to independent arbitrator Wolf von Kumberg, 'London has an opportunity to continue to grow as an international arbitration centre, given its reputation as a stable seat where courts provide active assistance to proceedings and are reticent to intervene, save for very limited reasons outlined in the Arbitration Act 1996.'
He also points to its 'state-of-the-art' hearing centre – the IAC – and to the International Dispute Resolution Centre, which will soon move to new premises next to St Paul's Cathedral, and will be co-located with the LCIA and CEDR. 'This will further enhance London as a strategic arbitration hub in Europe'.
Mix and match
An oft-touted advantage of commercial arbitration is flexibility, but 'mixing and matching' institutional rules and seat in arbitration clauses is still 'greatly underutilised', says Saunders. 'There are institutions that are efficient and could be more used, but are not because of a perception that their role is limited to a particular geography.' He uses the example of Stockholm Chamber of Commerce, which he describes as 'remarkably efficient and very quick. Why should you only use it if you have got a dispute seated in Sweden or Scandinavia?'
The failure of clients to maximise the flexibility open to them is partly down to marketing. Most arbitral institutions name themselves after the city in which they are based and Saunders argues that 'if they had a delocalised name they may have a different experience'. He points to the ICC having 'a huge marketing advantage, as it is not associated with any specific geography'.
On this point, Wilson notes that, notwithstanding the increasing popularity of SIAC, parties are also continuing to select ICC rules for Singapore-seated arbitrations.
Costs and rules
Commercial arbitration can be lengthy and costly, as highlighted in the survey, which concludes: 'Time and cost are perennially acknowledged as the biggest concerns for arbitration users.' Unlike in litigation, the parties pay for the arbitrators (the triumvirate of judges). Other costs include the institution's administrative charges, plus party costs such as legal fees (the biggest expenditure), party-appointed experts, witnesses and translators.
Philip Clifford QC, partner at Latham & Watkins, says that while it is right to focus on efficiency, 'arbitration is the best and only sensible choice for many international disputes, not least because of the relative enforceability of awards compared to court judgments, and the need for neutrality'. He argues that in many cases the process will lead to a final result far more quickly and therefore cheaply than court, and also because of the absence of appeals on the merits, which can take years in the courts.
For Nyer the criticism on cost is 'somewhat naive. Litigation, at least in the US (but also in the UK), is very expensive and typically remains much lengthier than arbitration'.
Simmons & Simmons partner Jayne Bentham concedes that 'it's difficult to credibly dispute the contention that commercial arbitration can be expensive and lengthy', but she has seen 'a definite shift in the way in which tribunals handle the first procedural hearing – and in particular their focus on securing a prompt hearing date. The less room for delay in a timetable, the more efficient and cost-effective the process can be… so managing the timetable at the earliest opportunity is key in driving the cost down.'
Gwendoline Davies, partner and head of commercial dispute resolution at Walker Morris in London, says factors that affect expenditure include the availability and formation of the tribunal, parties submitting numerous and lengthy pleadings, extensive document production, multiple hearings and witnesses, and delaying tactics.
If these are the downsides of 'an inherently flexible process', the flip-side is that time and cost can be saved 'by taking extra care at the drafting stage and seeking to agree a suitable procedure and timetable early on,' she says.
The arbitral institutions themselves have introduced various measures to make the process more efficient, faster and cheaper. 'The newly updated LCIA rules, for example, include an express power for the tribunal to make an early determination that a claim or defence is manifestly without merit,' Davies points out.
Another significant development in this respect is the April publication of the Digital Dispute Resolution Rules drafted by the UK Jurisdiction Taskforce (chaired by master of the rolls Sir Geoffrey Vos) for commercial arbitrations with a seat in England and Wales. These involve novel digital technologies such as crypto-assets and smart contracts. The tribunal will use its 'best endeavours' to determine the dispute within 30 days, and decisions can be implemented directly 'on-chain' using a private key.
Tevendale points to other pro-efficiency developments such as the 'Prague Rules', launched in December 2018, potentially cutting costs 'by dramatically reducing witness evidence and document production'.
Covid-19
Like the domestic court system, commercial arbitration has had to adapt to pandemic restrictions on people meeting. But it has not been as painful a process and has actually brought real benefits.
Davies notes that parties in an arbitration must meet the cost of hiring a suitable physical venue in addition to the travel and other costs associated with attending in-person hearings, but the pandemic has accelerated the widespread use of virtual hearings and digital tools.
Bentham says 'commercial arbitration was better placed to deal with the pandemic than the courts'. This is because 'we weren't starting from scratch, in stark contrast with the courts, where the tech infrastructure simply wasn't there in the early days of the pandemic.' Before 2020 it was not uncommon for witnesses or experts to give evidence via videolink from abroad (in part due to visa issues) and procedural hearings would often take place remotely for reasons of efficiency and cost.
'Many international arbitration practitioners were therefore able to transition quickly and seamlessly to fully remote hearings, which can have significant advantages, not least in terms of reducing travel and costs,' Clifford says. 'It seems likely that parties and their counsel will continue to make significant use of virtual platforms, even when travel restrictions are lifted.'
Tevendale has had five merits hearings since March 2020, all of them run either fully virtually or with his team socially distanced in one location while the arbitrators, the other side, witnesses and experts were spread out across the globe. 'Each hearing has worked really well and been extremely effective' he says, although he emphasises this was the result of 'a lot of preparation'.
Third-party animals
Third-party funding is becoming more widespread in commercial arbitrations, having initially focused on investor-state arbitrations. 'Litigation funders are increasingly active in the international arbitration space, with a lot of money chasing potential claims,' says White & Case partner Damien Nyer. 'I would say that about one-quarter to one-third of claims we see involve funding arrangements of some sort.' He points to Burford and Omni Bridgeway as the most active funders.
Enforcement battles have seen a strong increase in interest from funders, Simmons & Simmons partner Jayne Bentham contends. 'Once we have an award in clients' favour, then there seems to be a greater appetite for funding,' she says.
'Funders are very active in arbitration, not only in litigation,' says independent arbitrator Wolf von Kumberg. 'It is now fairly normal to find that a claimant is funded by a third party.' But this also raises 'critical areas' of concern such as disclosure, sometimes by order of the tribunal, and potential conflicts of interest.
Wilson does not think virtual hearings
will displace the in-person preference. 'We are observing an increasing desire to resume in-person hearings once this becomes possible, particularly for merits hearings, due to the logistics, timetable, and number of participants in hearings of that nature,' he says. He expects to see an expanded use of the hybrid format in the future.
For Nyer, there is no turning back. 'The practice of holding virtual hearings is here to stay, at least for procedural conferences and smaller-scale hearings,' he says, pointing to arbitral institutions such as the ICC and American Arbitration Association investing in technology to support 'mixed' hearings.
Walker Morris partner Nick McQueen points to 'the newly updated LCIA and ICC rules [that] both contain express provisions in relation to virtual hearings and electronic communications, indicating that the technological changes accelerated by the pandemic are here to stay in one form or another.'
He also refers to the Protocol for Online Case Management in International Arbitration, the product of a collaboration between several global firms; the formation of the International Arbitration Centre Alliance, which offers global hybrid hearings; the launch of the Ad Hoc Platform by the SCC and Thomson Reuters' HighQ to support the online administration of proceedings globally; and the publication, a few months before the pandemic struck, of the ICCA-NYC Bar-CPR Protocol on Cybersecurity in International Arbitration.
Although these initiatives show that arbitration has adapted well to recent global changes, McQueen says that the switch to remote proceedings has brought challenges, including concerns over due process, transparency, security, data protection and management, and screen fatigue.
For Saunders, a key downside of virtual hearings is when the three tribunal members are not in the same room. Unlike in litigation, where a judge sits on their own, arbitration is a 'shared' experience between the three arbitrators. They benefit from physical proximity, discussions and exchange – for example over breakfast or dinner (arbitrations were often held in hotels, meaning arbitrators would spend time together outside the hearings).
For Bentham there is also an issue of productivity: 'Body language, tone and even pauses are all fairly nuanced and easily missed on a virtual platform' and 'having everyone in the same venue lends itself to more efficient case management.'
There is no denying that the events of the past 15 months represent, as Saunders puts it, 'possibly the greatest change in arbitration in 30 years. What it is producing is a genuinely delocalised process'. The lack of ethnic diversity in the international arbitration community is well documented, but he contends that the shift to remote hearings is making the process 'more democratised'.
'Arbitration has become more accessible to lawyers and users because, relatively speaking, the cost of participating drops. If that produces a greater diversity of participants that is a huge positive' because 'arbitration is very often an enormously cross-cultural process'.
Over the past year or so, Wilson has observed an 'uptick' in arbitrations with a nexus to Africa, where the arbitral proceedings are seated in or governed by the law of an African jurisdiction that has connection with the dispute, particularly in the energy sector.
Covington partner Jonathan Gimblett believes that 'further efforts to expand the pool of arbitrator candidates would help reduce overload on the current crop of go-to arbitrators, making for speedier disposition of cases'. Delocalisation may go some way in addressing this.
If Covid-19 has been a momentous driver of change, Brexit is also expected to make an impact on commercial arbitration, at least in the UK. The UK's accession to the Lugano Convention has so far been stymied; it applied in April 2020 to replace the Brussels (Recast) Regulation, which is no longer applicable to civil and commercial cases in the UK, whereby a judgment given in one EU member state is automatically recognised and enforced in another.
It's difficult to credibly dispute the contention that commercial arbitration can be expensive and lengthy

Jayne Bentham, Simmons & Simmons
'That means that arbitration becomes a particularly attractive choice in circumstances where you are looking to enforce outside of the UK because you can rely on the New York Convention [on the Recognition and Enforcement of Foreign Arbitral Awards],' Saunders concludes.

Marialuisa Taddia is a freelance journalist