Legal advice and the law are vital tools for tackling the climate emergency. But are they up to the job?
The low down
As the UK prepares to host the COP26 UN climate change summit, our ambitions exceed those of most other industrialised countries. But the strategies, laws and mechanisms needed to realise UK policy are coming out in 'dribs and drabs', according to environmental lawyers. Business leaders are left guessing what should be done now. The EU is ahead on concrete measures, raising the unwelcome prospect of divergence. The hope is that COP26 will be seen as a deadline for setting out the plans that will help countries achieve net zero emissions of greenhouse gases. For now, lacking a strong enough governmental lead, groups of lawyers are taking the initiative – not least corporate counsel, who can use their position as clients to push for change.

In the race to net zero carbon emissions, the UK is considered an early mover. As Michael Barlow, a partner in the environment team at Burges Salmon, points out: 'The UK was the first G7 country to introduce long-term, legally binding national legislation to tackle climate change.'
In-house lawyers have a crucial role at the centre of their organisation, as they can use their position as a legal expert and as a trusted business adviser to both champion net zero and to deliver rapid practical action, by for example inserting environmentally friendly clauses into contracts

Adam Woodhall, Lawyers for Net Zero
The UK has a legally binding target to reach 'net zero' greenhouse gas (GHG) emissions by 2050. 'Net zero' does not mean reducing all emissions to zero but instead refers to fully offsetting emissions through natural carbon sinks such as oceans and forests.
Ahead of the UN Climate Change Conference of the Parties (COP26) in Glasgow, a report published in August by the UN's Intergovernmental Panel on Climate Change concluded: 'It is unequivocal that human influence has warmed the atmosphere, oceans and land.' The body of the world's leading climate experts urged a halving of global emissions by 2030 and getting to net zero carbon emissions by 2050, arguing that this can halt and possibly even reverse the rise in temperatures.
So what is the legislation underpinning the UK's net zero goals? And are the objectives being met?
The Climate Change Act 2008 is the key piece of legislation that governs the UK's commitments in relation to climate change. This act committed the UK to an 80% reduction in carbon emissions (measured against a baseline level set in 1990) by 2050. On 27 June 2019, secondary legislation amended the 2008 act by increasing the UK's commitment to 'at least 100%' reduction. This made the UK 'the first major economy in the world to pass laws to end its contribution to global warming by 2050', said the government on the day the Climate Change Act 2008 (2050 Target Amendment) Order 2019 came into force. The act also contains a mechanism for monitoring progress towards the net zero target by setting five-yearly 'carbon budgets', which limit the amount of GHGs the UK can emit over a five-year period. Barlow explains: 'Carbon budgets must be set by the secretary of state, based upon the recommendations and advice of the Committee on Climate Change (CCC), an independent, non-departmental body created under the 2008 act. The budgets are enshrined in statutory instruments which require parliamentary approval to be passed.'
In the sixth and most recent carbon budget, which covers 2033-2037, the government set an even more ambitious interim target of a 78% reduction in GHG emissions by 2035. This was implemented by the Carbon Budget Order 2021, which came into force in June.
For the first time, the sixth carbon budget incorporates the UK's share of international aviation and shipping emissions, in line with CCC's recommendations, says Duncan McGregor, legal counsel at Drax Power. Shipping, for example, accounts for around 3% of the UK's carbon emissions, and so reducing these is 'essential' such as via 'shore side electrical hook-ups, LNG [liquefied natural gas] and ammonia fuelled vessels', he notes.
Investors and corporates have been clamouring for a detailed net zero roadmap so that they can really roll up their sleeves. But instead what we're getting is outline plans all being delivered in a patchy way

Vanessa Havard-Williams, Linklaters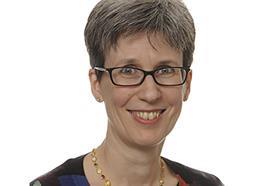 The CCC reports annually to parliament on progress in implementing the act, notes Bob Ward, policy and communications director at the Grantham Research Institute on Climate Change and the Environment. Its most recent progress report in June concluded that the first (2008-2012) and second (2013-2017) carbon budgets had been met, and the UK is on track to meet the third (2018-2022). However, the UK is off track for the fourth (2023-2027), fifth (2028-2032) and sixth (2033-2037) budgets.
'The CCC's 2021 Progress Report to Parliament, which sets out its annual assessment of the UK's progress in GHG emissions reductions, makes clear the credibility of future targets is threatened by delays in policy and implementation,' says Barlow. 'This is in spite of the sharp fall in emissions in 2020 which was caused by the Covid-19 pandemic and associated restrictions.'
Christian Silk, head of strategic infrastructure planning at Foot Anstey, says that 'although the UK government met the targets set out in the first and second carbon budget, these were relatively easy targets to achieve as they related to reduction from 1990 levels'.
The CCC has said that 'to meet future carbon budgets and the net zero target for 2050 will require governments to introduce more challenging measures'.
Ward comments: 'In order to make significant progress towards the fourth, fifth and sixth carbon budgets, the UK must cut emissions from, for example, transport, by phasing out vehicles powered by petrol and diesel, and heating, by replacing gas central heating with heat pumps or possibly hydrogen-powered boilers.' Ward adds that 'while it is possible to change consumers' electricity source relatively easily, it will require more engagement to change vehicles and heating systems, raising important questions about who bears the cost.'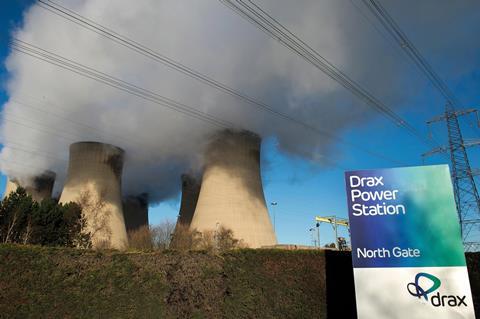 Counsel of hope: Lawyers for Net Zero
'Lawyers for Net Zero was established because we need all the influential sectors of society, including in-house lawyers, to be accelerating the delivery of climate action,' says founder and executive director Adam Woodhall. 'There are a huge number of individuals who want to be part of the solution, but most of those people don't know where to start. Our aim is to support and guide in-house counsel to take meaningful action.'
Woodhall, a former sustainability strategy consultant, explains that in 2020 he realised that despite the fact that in-house counsel had the most power to help drive the net-zero-target agenda, there were no initiatives designed to help them in this process. 'In-house lawyers have a crucial role at the centre of their organisation, as they can use their position as a legal expert and as a trusted business adviser to both champion net zero and to deliver rapid practical action, for example by inserting environmentally friendly clauses into contracts,' he says. 'Furthermore, they are often seen as a moral compass, located at the centre of their organisation, so are ideally placed to help navigate this journey, particularly in guarding against greenwash.'
In early 2021, Woodhall started to design the programme for the group and delivered a 'highly successful' three-month pilot starting in April with 20 in-house counsel who are Lawyers for Net Zero 'champions' – these have now grown to over 50 since the group formally launched at the end of June. These 'champions' come from organisations such as Nestle, Drax Power, NHS, Cambridge University Press, BetVictor, Arup , Deutsche Bank, Birmingham Airport and E.ON, with more joining weekly.
'These champions join our Action Learning Groups where counsel meet online regularly in small groups to share challenges, best practice and create peer to peer learning. This is a coaching-led practice which focuses the individuals on the meaningful actions they can take.
'We also regularly share thought leadership created by the in-house champions on our YouTube channel, LinkedIn, via legal media and on webinars,' says Woodhall.
Graham Stuart, partner at Baker McKenzie, stresses that the 2008 act and carbon budgets 'only set the targets, with the measures set to achieve those targets spread across a wide range of different types of legal obligations that impact across the UK economy. These laws aim to reduce greenhouse gas emissions, to incentivise clean energy and to improve energy efficiency.'
For example, energy-intensive industries such as power stations, oil refineries and certain manufacturing facilities have been subject to 'collective, ever-tightening emission caps since 2005 under, first, the EU Emission Trading System, and from 1 January 2021 the UK Emission Trading Scheme', he says. Other examples include the Contracts for Difference scheme (which guarantees a fixed price per unit of low-carbon power generation); the Streamlined Energy and Carbon Reporting regime for all quoted companies; and the Climate Change Levy (CCL), for non-domestic consumers of electricity, gas, solid fuel and liquefied gas.
Silk adds: 'Many of the objectives and targets relating to climate change are also being addressed through strategies such as the Industrial Decarbonisation Strategy, the Transport Decarbonisation Plan, the North Sea Transition Deal, the prime minister's 10 point plan for a green industrial revolution and the Energy White Paper.'
Referring to these developments, Gowling partner Ben Stansfield is critical of the fact that 'there has been little legislation since the June 2019 announcement.
'Brexit and Covid-19 have understandably been preoccupying the government. There have been a number of high-profile speeches and policy papers published, but we still await the "nuts and bolts" of how the UK is going to achieve the targets set,' he says. 'Business leaders are having to work it out on their own.'
Other lawyers agree. Vanessa Havard-Williams, Linklaters partner and global head of environment and climate change, says: 'The action plan for reaching those targets is coming in dribs and drabs, much to the frustration of our clients. We are still waiting for the Heat and Buildings Strategy, and more importantly the comprehensive Net Zero Strategy. The rumour is that these have been kicked into the autumn by the Treasury. Investors and corporates have been clamouring for a detailed net zero roadmap so that they can really roll up their sleeves. But instead what we're getting is outline plans all being delivered in a patchy way.'
Barlow points to 'significant gaps in policy', not just in relation to heat from buildings, but also aviation and certain aspects of power such as hydrogen and GHG removals. 'The government has delayed publishing various policy papers which will address these areas,' he says, citing the Hydrogen Strategy as an example. 'It is expected that these documents will propose a range of measures to fill these gaps, and that further proposals will be forthcoming in the Net Zero Strategy that the government has promised to publish ahead of COP26 in November.'
There have been a number of high-profile speeches and policy papers published, but we still await the 'nuts and bolts' of how the UK is going to achieve the targets set. Business leaders are having to work it out on their own

Ben Stansfield, Gowling
So how do British environmental laws on the net zero pathway compare with those of other jurisdictions, and are there any notable differences where power is devolved?
The 2008 act extends to the whole of the UK, which means that England and the devolved legislatures each contribute to the UK's Net Zero target and carbon budgets.
Yet, 'despite the overarching target, the pathways to net zero for the four nations diverge, as does the legislation, regulation and policy underpinning their respective commitments,' says Barlow, adding: 'This is largely due to the uneven distribution of activity across sectors throughout the UK, in particular aviation, agriculture, land use, construction and GHG removals.'
For McGregor, although the four administrations have different positions, 'it must be recognised that in the area of CCL, energy policy and fuel duty, the Westminster government has primacy'.
But he also notes that Scotland's Climate Change Act 2019 commits that nation to net zero emissions of all greenhouse gases by 2045. 'This is tougher than a net-zero carbon target, which commits only to balancing carbon dioxide emissions,' says McGregor.
What about internationally? 'The UK has, in fairness, moved faster and further than some other countries,' says McGregor, citing the example of the US, which quit the Paris Agreement under Donald Trump, before restoring it under Joe Biden.
As always, the devil is in the detail. 'The UK certainly caught the world's attention in 2019 and "first-mover advantage" means that there's always some kudos involved,' says Stansfield. 'But I think others, notably the EU, have been more explicit in what they intend to do and by when.'
In July, the EU published what Havard-Williams describes as an 'enormous package of new proposals' by a large jurisdiction. As part of the European Green Deal (whose goal is to make Europe the first climate-neutral continent by 2050), 'Fit For 55' details the binding actions for reducing greenhouse gas emissions by at least 55% by 2030, compared to 1990 levels, and achieving net zero by 2050.
The EU package, which contains 13 legislative proposals, will lead to major change through an increase in renewable energy targets (to at least 40%); an expansion of the EU Emissions Trading Scheme (which makes companies pay for the cost of polluting); and the introduction of a carbon-related import tariff (the Carbon Border Adjustment Mechanism or CBAM). The plan also includes strict carbon standards for cars and vans, and a requirement that all new vehicles be 'zero-emission' by 2035. The EU proposals, which will be negotiated among the bloc's 27 member states and members of the European Parliament, primarily target carbon-intensive sectors such as aviation, shipping, road transport and buildings.
'The EU is also leading the way on human rights and environmental due diligence with a new proposal expected in October,' Havard-William notes. 'That is going to involve a rather steep learning curve for many of our clients and for how they manage their supply chains. Even for UK-based clients, if they want to do business in the EU, they'll need to get their heads round the new rules,' she says.
Comparing the EU approach with that of the UK, Allen & Overy partner Matthew Townsend says: 'The EU's Fit for 55 package is a highly significant programme of regulatory reform. I'm doubtful the UK will be as bold as this and we're likely to see a more patchwork approach.'
So does this signal a widening divergence between the EU and the UK? Ward notes: 'One potential issue will be differences in carbon pricing between the EU Emissions Trading System and the new UK emissions trading system, which may lead to the application of a carbon border tax adjustment.' Through secondary legislation, introduced on 1 January this year, a UK Emissions Trading Scheme replaced the EU equivalent following the UK's departure from the EU.
Barlow contends that 'in terms of a high-level net zero target, the UK and the EU are aligned. It is at the more granular level of policy and legal mechanisms adopted to decarbonise the UK and the EU economies where divergences are emerging, and are likely to grow. This is reflected in the different interim targets that have been set by the UK and the EU on the road to net zero, with the UK committing to at least 68% reduction by 2030 and the EU committing to 55% by the same year.
'Ultimately, the extent of divergence between the UK and the EU is subject to the rebalancing mechanism for the level playing field provided by the UK-EU Trade and Cooperation Agreement (TCA). This provides both parties with the right to take countermeasures, subject to arbitration, if there is a significant divergence between the UK and the EU in climate and environment policy.'
Says Townsend: 'It's early days, but I would expect to see divergence in how policies are framed and targets are met.' He points out that 'over the last few months all eyes have been on the package of European measures targeting the financial services sector such as the EU Sustainable Finance Disclosure Regulation,' which aims to align the sector with the European Green Deal.
The first part of the SFDR came into effect in March this year, and is flanked by the EU Taxonomy Regulation, which will apply from January next year. 'The UK has decided not to follow suit even though many firms in the UK are applying the EU rules across their businesses. It's unclear what the UK Taxonomy will look like and whether this will follow the EU's framework,' says Townsend.
Havard-Williams says 'the biggest change' for many of her clients has been the EU's new rules on sustainable finance, both in terms of the new green taxonomy (which she describes as 'a complicated way of assessing whether a company's activities or an investment is as green or as sustainable as it claims') and the new rules on what asset managers/buy-side need to disclose as to the sustainability of their funds. 'With the recent explosion of "ESG" funds, we needed a way to reduce the risk of greenwash and the sustainable finance package addresses this risk,' she says.
The UK, meanwhile, is working on what its own green taxonomy should look like and new rules for how asset managers label their sustainable/ESG funds.
'But where the UK is ahead of the curve is in requiring companies to report in line with the Task Force on Climate-related Financial Disclosures (TCFD), which has become the unofficial global gold standard for reporting on climate change,' Havard-Williams notes. The TCFD framework was established at the 2015 Paris climate accord.
The new TCFD rules already apply to premium listed companies on a 'comply or explain' basis, and the Financial Conduct Authority is consulting on how to apply this to other listed companies as well as asset managers, insurers and pension schemes, Havard-William explains. There are also TCFD proposals from the Department for Business, Energy & Industrial Strategy for unlisted public interest entities, large companies and LLPs; and the Department for Work and Pensions for pension funds.
'More generally, though, the increased investor activism on climate issues and a noticeable spike in climate change litigation across the globe are leading many clients either to beef up their existing climate transition plans or come up with a pretty robust plan if they haven't got one already,' she says. 'One thing is for certain: everyone is struggling to stay on top of just how fast things are moving in the climate and wider ESG space.'
Barlow says: 'Sustainable finance is another burgeoning area that sits under the wider ESG umbrella… If the initial impetus came from industry, there is now growing momentum from the government and regulators to address climate-related financial risk and to mobilise investment towards decarbonisation. These issues are affecting our clients across the finance sector, from funds and financial regulation to corporate finance, pensions, private wealth and banking.'
Silk says ESG considerations have risen up the agenda of the financial services sector, including banks and investment funds, and are now 'key aspects' influencing their decisions. This is also as a result of UN initiatives such as Sustainable Development Goals and the Principles of Responsible Investment, as well as the Green Loan Principles (developed by the Loan Market Association, the trade body for the EMEA syndicated loan market) and the EU taxonomy.
Buildings account for 34% of total UK GHG emissions, according to the CCC. Silk says proposals for future changes to building regulations to achieve net zero housing are affecting his developer clients. In January, the government published the results of its consultation on a green Future Homes Standard and plans for building regulations in England that will require all new homes 'to be highly energy efficient, with low carbon heating and be zero carbon ready by 2025'.
'We are advising many developers on the opportunities presented by Modern Methods of Construction in achieving net zero,' Silk says. 'And we are advising many housing associations with thousands of units of residential accommodation under management as to the opportunities.' Opportunities include incorporating charging hubs for electric vehicles into their sites.
Silk says that the decarbonisation of the energy sector and investor demand have seen 'a significant emphasis' on the development of renewable energy projects, particularly solar and offshore wind.
'We act for a number of the leading UK renewable energy project developers and investment funds who are bringing forward a massive number of projects despite there being no government subsidy programmes for solar and very limited opportunities for Contracts for Difference for wind projects,' Silk adds.
Lawyers are not just helping their own business clients meet such unprecedented challenges. Burges Salmon, for example, has launched a 'Net Zero Cross-Sector Initiative' for those clients who will be most affected by climate change and the transition to a net zero society, including in the transport, energy, land use, food production and built environment.
As well as committing Burges Salmon to net zero by 2026 Barlow's firm is a member of the Legal Sustainability Alliance and the recently launched Net Zero Lawyers Alliance, organisations comprised of law firms committed to working together to make a difference to the planet.
Marialuisa Taddia is a freelance journalist