There is no doubt that more and more people are now choosing to opt for a career in the law.
In 2017-2018, there were 6,745 new admissions to the profession – an increase for the third year in a row – and close to 190,000 practising solicitors across the UK.
The legal profession offers a diverse range of career paths – including becoming a solicitor, barrister, judge, paralegal or academic – and the chance to specialise in subjects such as criminal, family or civil law. The profession attracts people from all backgrounds and walks of life, with no two lawyers' days looking the same.
When I am talking to school-leavers about why they should become a solicitor, I often ask if they are the kind of person their friends confide in and come to for advice. If they are, then in my experience they are on the right track, as a lot of a solicitor's career focuses on helping to resolve other people's problems.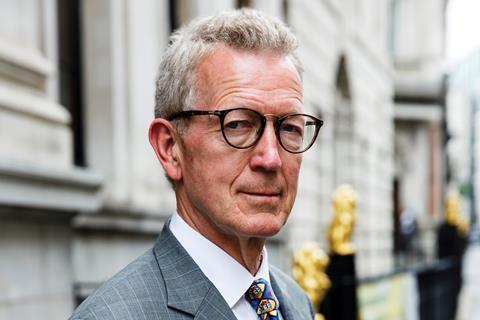 The Law Society offers support to aspiring law students and solicitors at every stage of their career, including events, webinars, email advice and publications. We will also be launching a new learning management system in late-March 2020 which will serve as a digital learning environment, with all members' educational and professional development resources in one place. For students, we provide information on how to qualify as a solicitor and events for mature students and career-changers.
Without a training contract to finance their studies, the cost of qualifying as a solicitor can be prohibitive – especially for those from lower socio-economic backgrounds. Our Diversity Access Scheme offers 10 scholarships a year to those from low socio-economic backgrounds, funding their legal practice course (LPC), as well as work experience and mentoring opportunities to help them find a future employer. Our Lawyers with Disabilities Division also works with law firms to offer work experience opportunities.
We need to ensure that the law is accessible to everyone and that we are attracting the best talent into the sector. It is also important that solicitors feel supported throughout their career – whether they are returning from a career break, considering changing their area of specialism or at a career crossroads.
Junior lawyers are also able to join our Junior Lawyers Division's free online career zone – which helps them identify career opportunities and provides focus for the best way forward – and our 'be bold' online coaching programme.
The law can be a demanding career and to help support solicitors we have developed a series of evening workshops that provide coping mechanisms for managing stress at work.
We also run a monthly careers clinic offering free 45-minute consultations with a career coach for LPC paralegals, trainees and qualified solicitors.
Our society is built on the law and legal rights, whether that is buying a home, getting married, opening a new business, or being accused of a crime. All this depends on our rights and the rule of law being upheld and solicitors are at the very heart of this. It is an enormous privilege to be trusted with resolving some of the most complex problems clients will face. I have never once regretted my decision to forge a career in the law and hope all those in the profession will find their working life equally rewarding.
For more information on how the Law Society can help with your career, please visit the Law Society's Law Careers page.
Simon Davis
President, Law Society of England and Wales