What's it like to advise the world's top tech entrepreneurs? Joanna Goodman finds out
The low down
Digital technology is in the DNA of modern life. Is there even such a thing as a non-tech company? Even antique furniture sellers use logistics tech to track the transport of Georgian side tables. But although tech is embedded in all businesses, where provision of tech and digital services is the purpose of a business it requires legal advisers who understand the sector's practices, quirks and aims. What does it take to be a trusted adviser to such businesses? Should lawyers learn how to code? Perhaps not, but they might need their own non-lawyer technology sector experts in-house. Lawyers who can gain the right insights, skills and experience are well placed to thrive.
Tech and digital businesses have become key drivers of the global economy, representing four out of the world's five richest companies. Small wonder that commercial law firms are keen to position themselves as trusted advisers to the sector for its deals and disputes. But while relatively little of the 'hard law' governing tech companies is technology specific, lawyers need to understand the peculiar challenges, opportunities and skills needed to gain instructions.
Tech company life cycle
When do tech companies need lawyers and what do they use them for? Emma Wright leads the tech, data and digital group at Harbottle & Lewis and is director of the Institute of Artificial Intelligence (AI). 'Start-ups and scale-ups are looking to raise money, so they need lawyers that can help them add value to their business,' she says. 'Big tech companies consider us as experts, because many of them don't have specialist tech lawyers in-house and need external counsel for strategic transactions.'
The lack of an in-house legal function in many tech companies, Wright adds, means 'we work with senior management on large contracts and regulatory compliance'. This includes 'anticipating upcoming regulation, for example around artificial intelligence', she says. 'Effectively we are business advisers.'
Daniel Glazer, head of Wilson Sonsini's London office, agrees. A Silicon Valley firm, Wilson Sonsini has been representing high-growth tech companies of all sizes for more than 60 years. High-profile work has included advising Apple on its initial public offering (IPO) in 1980 and LinkedIn on its acquisition by Microsoft in 2016. It is currently representing longstanding client Twitter, which it advised on its 2013 IPO and Elon Musk's abortive $44bn leveraged buyout.
'The most value we can bring to tech companies is when we tell them what has been done before – the pragmatic solution to similar problems'

Emma Wright, Harbottle & Lewis
Glazer and his London team help non-US start-ups raise capital and expand into the US market, providing legal and business advice through the life cycle of a tech company. The team takes clients from initial fundraising, through scale-up, expansion and potentially exit, either via an IPO or acquisition by another company. They draw on the firm's long experience and broad coverage of the global tech sector. Clients have included tech titans, early-stage start-ups and the venture capitalists who fund them. 'High-growth tech companies look to their law firms for legal advice and strategic support, to help them achieve their business goals while managing risk,' he explains.
Glazer adds that risk is a different consideration for fast-growth tech businesses that are breaking new ground. 'When advising in untested areas,' he says, 'we can apply our experience of bringing new concepts to market and how we approached the legal aspects. Often, it's not about eliminating risk. Rather it's about thinking creatively and helping innovators understand different pathways to growth. The model is to be a 360° business adviser, and act as a sounding board for whatever they want to do.'
An experienced tech lawyer adds value through having a history of working with entrepreneurs with innovative products and helping them scale up their businesses. 'The most value we can bring to tech companies is when we tell them what has been done before – the pragmatic solution to similar problems,' says Wright. 'And if it hasn't been done before, you can usually find a parallel.'
Not every tech company is looking to become a global giant. Founders – and established businesses – may look for an exit strategy when their business grows to a point where it becomes an attractive acquisition target or cannot scale any further without becoming part of a bigger enterprise. Ross McNaughton, a specialist tech/life sciences lawyer at Taylor Wessing, gives an example of online investment company Nutmeg. Taylor Wessing represented Nutmeg during its journey from fintech start-up, to loss-making scale-up, to the highly profitable financial services enterprise that was acquired by JP Morgan in 2021.
A growing source of work for tech lawyers is the introduction of emerging technology into traditional industries. Tim Ryan leads DAC Beachcroft's national technology media and telecoms practice, which operates across the tech sector in London and the UK regions.
The team advises on blockchain, tokenisation and cryptocurrencies, and represents clients in the AI and digital media fields. That includes global media companies like Netflix and scale-ups using emerging tech like Flawless, which uses deepfake technology to create perfect lip-syncs in multiple languages. Other instructions include introducing blockchain solutions for insurance companies and banks.
'Knowing both sides of the coin – the businesses that build the tech and the customers who buy it – helps us advise on this type of deal,' Ryan says. Another interface is between blockchain, the metaverse and the real world. That includes finding consistent ways of establishing an identity in the metaverse and making it easier for people to use non-fungible tokens (NFTs) to pay for things. 'We have seen the first court proceedings issued using an NFT package,' he observes. 'And insurance policies and other assets are now tokenised. That is why we focus on the core tech rather than the immediate implementation, which is constantly changing.'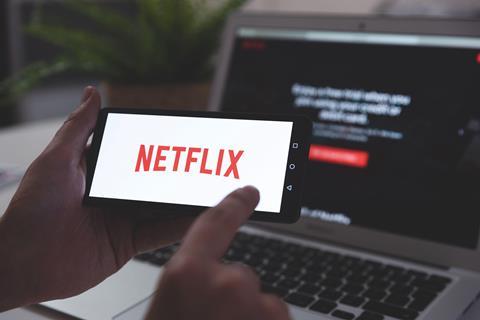 Innovator's journey
High-profile tech entrepreneurs are notorious for having challenging personalities. Does this affect their relationship with their lawyers? According to Glazer, the main quality that differentiates tech entrepreneurs is their attitude to risk and innovation.
'More often than not founders are highly ambitious and comfortable with a fair bit of ambiguity as they push into areas that are untested,' he says. 'So they value a counsel that's both legal and strategic.' This requires a different attitude to legal advice than applying the appropriate set of regulations to a new venture, he adds: 'In the high-growth tech sector, we encounter individuals who are willing to occupy a space where things aren't black and white in the pursuit of changing the world.'
So it follows that advising early-stage tech companies means sharing the innovator's journey. 'Founders want their lawyer to be part of the business,' says Mishcon de Reya partner Andrew Wolfin. 'On fundraising, I counsel founders to work with investors who share their vision. For lawyers, the passion extends to giving your time generously because you want them to grow.
'What is unique to advising tech businesses [rather than conventional businesses], is you have to understand what it does and how it makes money, as well as the sector, the challenges and the competitors. We never had to do that previously when drafting commercial contracts and shareholder agreements.'
'In the high-growth tech sector, we encounter individuals who are willing to occupy a space where things aren't black and white in the pursuit of changing the world'

Daniel Glazer, Wilson Sonsini
Wolfin acknowledges that it is impossible to stay up to speed with tech developments and their legal implications. So it is important to be able to bring in specialist knowledge and skills. Wolfin works closely with technical lawyer Anne Rose, who is co-lead of the firm's blockchain group. 'Lawyers add value by liaising with everyone across the business and the sector. And to do that, we need to speak their language,' she says. 'As a commercial lawyer in the emerging tech sector, I can't draft legal documents unless I understand the technology.' She gives a recent example of advising clients on registering trade marks in the metaverse for use now, and in future, in accordance with the European Union Intellectual Property Office (EUIPO) guidelines.
Advising emerging tech businesses is also a legal journey as there may not be precedents. Taylor Wessing's McNaughton explains: 'One of the challenges for being a lawyer in this space is that technology moves faster than legislation. So you are necessarily trying to understand and adapt to new technologies and try to fit them into the existing legislative framework. When crypto regulation came out, we had already been looking at crypto for five to 10 years, yet only now are we getting more specific legislation on it. That is the key challenge from a legal perspective.'
'There are no quick and easy answers,' Wolfin observes. 'But [when there is no specific legislation] it gives lawyers the opportunity to see what regulation should be in place, based on practical business experience of operating in new and emerging sectors, and anticipate what might be coming down the line. It is a much more collaborative way of lawyering.'
Rose agrees: 'Collaboration is key, especially as you need to keep up to date with rapidly changing technology, how it is being used, the problems and the solutions. One of the beautiful things about working with blockchain is the community, and the way people are constantly working together to come up with solutions that are making NFTs easier, cheaper, and more accessible and energy efficient.'
Ryan sees dealing with the lack of precedent as a particular skill that tech lawyers need. 'If you're in a scenario where you need to establish the outcome of a dispute, or where liability will sit,' he says, 'rarely will there be precedent, so you need to be able to draw analogies with established law. You generally can do that if you cut through to what is really going on. The metaverse is a good example: it is all digital, but the component elements are the same as in the real world.'
Should lawyers learn to code?
The perennial question, 'Do lawyers need to code?' receives a surprisingly ambivalent response from tech lawyers, who consider it a nice skill to have, rather than essential. 'It doesn't hurt to have coding skills, as they help you understand more about the company's business,' says Daniel Glazer at Wilson Sonsini. 'Some of our lawyers were previously software engineers.'
Tim Ryan at DAC Beachcroft agrees that coding can be helpful to understanding how a particular technology innovation works. He recruits lawyers who also have experience as technologists.
Anne Rose at Mishcon de Reya is a self-taught coder as well as a blockchain expert. She believes that coding is not essential so long as you can get your head around complex and often untried concepts and business models.
While Taylor Wessing also employs data scientists (as well as lawyers who also have life sciences qualifications and experience), its AI tech developer and entrepreneur in residence Gerard Frith observes that coding itself is becoming increasingly intuitive. 'It won't be long before most coders won't need to code,' he says. 'The nature of the industry is changing. People used to code in zeros and ones and now what they use is very close to natural language. The thought processes in tech development and law are enormously similar. On the surface they look very different, but the analytics and problem-solving aspects are common to both – only the language is different. Once the language problem is cracked it will be easier for lawyers to bring many aspects of coding into the way they work and become super innovative, but they won't have to learn to code to do that.'
Frith says that recent developments like smart contracts demonstrate how lawyers' work is evolving to become more closely integrated with cutting-edge software systems, without lawyers being required to code.
Taylor Wessing's Ross McNaughton agrees. 'Tech is a very broad term now,' he says, 'so the key for us is drilling down and understanding the sub verticals as they all have different drivers, dynamics and pathways to success. But I don't think lawyers have to code – after all you don't have to understand the deep science behind a scientific breakthrough to see its value.'
A different mindset
Glazer, who now has a team of 24 lawyers, believes that acting for tech clients requires an enquiring and adaptable mindset as you need to work with groundbreaking concepts and business models, apply existing rules to emerging tech, and anticipate imminent and likely regulation and potential pitfalls. This sits alongside 'a willingness to understand the client perspective – what they are building and how they view the market and risk. In the tech space, the best lawyers become part of the clients' team, and look to build long-term relationships with them'. The lawyers who thrive 'are ones who want to lean in and become 360° advisors and confidantes', he says.
Consequently, firms trade on developing cultural synergy with their tech clients. Sometimes it is a natural osmosis from working in close partnership. But it is also about shaping the team to fit the firm's clients.
For example, Taylor Wessing, which represents tech companies at all stages, employs experienced AI developer Gerard Frith as entrepreneur in residence and innovation director. 'Working in the tech sector naturally drives innovation because people are constantly asking questions and uncovering new ways of doing things – and new ways to live,' he says. 'All innovation starts with a question: what changes do we need to respond to, how can we do things better? It's an easy conversation to have with clients who are spending their time already doing that.'
Frith observes that client conversations also change the firm's working practices. 'Our clients are naturally engaged in complex problem-solving and are constantly asking questions,' he says, 'and that forces you to think about the client experience, at every step of the process. How can we do this better? Can we be more in tune with the way our clients think and how they want to interact with us?'
McNaughton adds: 'To a degree, law firms reflect their client base and their clients' culture. You're spending all your time helping innovative companies who have big ideas and want to change markets, and that rubs off. If you can embed that outlook within your firm, you are naturally more aligned to new clients, and it helps you understand the dynamics, drivers and challenges they face.'
Another strategy is to foster a learning culture within the firm. Wolfin acknowledges having learned a lot from Rose and other colleagues when working with tech clients. 'It helps to be curious,' he says, referencing the Mishcon Academy, which is an in-house learning resource. The academy offers online resources which include events, podcasts, videos and reports on a variety of topics, and helps keep lawyers up to speed on developments that affect or disrupt clients and industries.
All clients are tech clients
'Everyone's a tech client now because, post-Covid, every business needs an online presence, so everyone's doing digital transformation – even builders,' Wright argues. 'What makes tech lawyers different is that we are all enthusiastic about tech and interested in how it works,' she adds.
McNaughton at Taylor Wessing agrees. 'We see transformation across all verticals – fintech apps, crypto, AI, life sciences, synthetic biology, bioinformatics. It's a cool space to be in because you get to look across the horizon, at the next iteration of technological advances.'