Leading industry figures tell Joanna Goodman what it takes to leap off the traditional career escalator into the fast-expanding world of legal innovation
While the pandemic has forced technology adoption, it has increased uncertainty for law firm associates, making the traditional path to partnership less clear. Remote working creates difficulties for on-the-job training – you cannot easily shadow a partner who is working from home. And job security is challenged too. The past few months have seen salary and partner distribution cuts. Scores of leading UK firms have made or are making redundancies, which include associates.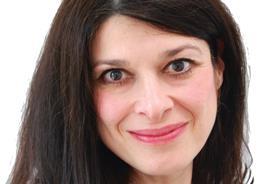 Innovation and legal tech, however, are booming, bringing interesting career opportunities. Some legal tech start-ups have been acquired for sizeable sums, while others have established a firm foothold in the market. The pandemic has brought more investment into legal tech and innovation, and legal innovators and entrepreneurs seem to be eclipsing more traditional roles in terms of industry recognition.
What does it take for a junior (or experienced) lawyer to leap off the traditional career escalator into the legal innovation metaverse – where physical services are powered by cloud technology and ideation? I asked some former lawyers who have done exactly that, including one who jumped back into partnership.
Lawyer entrepreneurs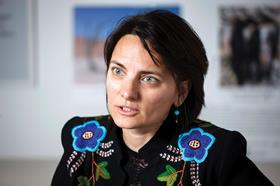 The legal tech pioneers are lawyers turned entrepreneurs. For start-up founder and diversity champion Dana Denis-Smith, technology was key to the evolution of her flexible legal services business, Obelisk Support, and the springboard for its expansion. Denis-Smith was an associate at Linklaters before launching Obelisk Support in 2010, and the tech platform was introduced in 2016.
'When you have hundreds of clients, it is impossible to do this efficiently without a great tech platform'

Dana Denis-Smith, Obelisk Support
'As a self-funded business, we saved for five years before building the platform,' she explains. 'Our ambition has always been to be the largest legal marketplace matching legal professionals to great work opportunities. When you have hundreds of clients and over 2,000 professionals, it is impossible to do this efficiently without a great tech platform.' Denis-Smith was a journalist before becoming a lawyer and then an entrepreneur, so managing change is in her DNA.
Simmons Wavelength CEO Peter Lee took a circuitous route to becoming a City law firm partner. Lee was an army officer for seven years before qualifying as a lawyer, finding his niche advising on drones and eventually co-founding legal engineering start-up Wavelength.law. When Wavelength was acquired by Simmons & Simmons in 2019, Lee became a partner at the firm, having achieved Wavelength's ambition of bringing legal engineering into mainstream services.
Like Denis-Smith, Lee believes that diversity is a critical success factor: 'The magic happens when one is able to create a happy environment, where people with different skills and diverse minds feel comfortable collaborating, and trust and respect each other's expertise,' he says.
James Quinn was a lawyer for seven years before he and his technologist brother launched drafting automation platform Clarilis in 2011. 'I loved practising law, but the pull of entrepreneurship and the promise of legal tech were too strong,' he recalls. 'I could see that drafting needed to change and there was a real opportunity to move the market.'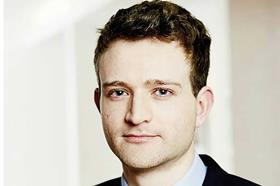 Dig the new breed
Both Jeremy Coleman at Norton Rose Fulbright and Jack Shepherd at iManage started their legal tech and innovation careers by taking advantage of schemes in their firms. The past few years have seen more firms introduce legal tech and innovation tracks for trainees and associates. In 2019 NRF Transform (Norton Rose Fulbright's global change and innovation function) launched a two-year business and legal operations graduate training scheme that is open to graduates in any discipline. Similarly, Clifford Chance's IGNITE training contract focuses sharply on tech and what it can do for law. Allen & Overy's Advanced Delivery graduate programme is aimed at economics and STEM graduates, but does not lead to qualification as a solicitor.
These schemes offer an alternative trainee experience with a strong technical and business focus. Tom Hinton joined Addleshaw Goddard as a paralegal and got involved in tech when he used the firm's AI tools to work on volume matters. As a trainee in 2017, he did two traditional seats in the firm's litigation and commercial departments and two in legal tech, working on the transactional side which offered the opportunity to join pitches and meet clients. He describes his current work as more strategic and less legally granular than that traditionally handled by junior associates. 'You need to understand the overall process of a transaction and the value proposition to work out whether and how tech can play a role,' he says. 'It gives me a flexible skillset that allows me to contribute new ideas to delivering projects or bringing in those who can.'
Leading law firm innovation
You do not need to be an entrepreneur to carve out a career in legal innovation. Law firms are keen to develop 'intrapreneurs' too. Jeremy Coleman, head of innovation, joined Norton Rose Fulbright as a trainee solicitor after a career as a sound engineer and working for start-ups in technology and process engineering. At the end of his training contract, he was invited to join a new venture that used technology to standardise and streamline the firm's processes. This, together with encouragement from mentors within the firm and inspiration from Legal Geek and the London legal tech start-up scene, led him to pursue a career in innovation: 'I did not start my training contract with a plan to end up in legal innovation, but the opportunity was too good to pass up.'
Law firm management is another route to a career in technology and innovation. Consultant Derek Southall founded Hyperscale Group after a 24-year career at Wragge & Co, which evolved into Wragge Lawrence Graham & Co and then Gowling WLG. He started as a corporate finance lawyer, becoming the first innovation partner in legal in 2000, and head of innovation and digital in 2015.
He got into tech early after working on a successful document automation project, but stresses that business transformation is not innovation. Southall was always into tech as an enabler: 'Some lawyers become obsessed with tech. I was more obsessed with what we could do with it and how to take new offerings to clients.'
From lawyer to legal technologist
Ivy Wong was 'looking for something dramatically different' when she left Allen & Overy, where she was a project finance lawyer. Reaching out to her network for inspiration and opportunities, she met Daniel van Binsbergen, founder of legal tech start-up Lexoo, who offered her an internship that turned into a full-time job, heading up marketing, operations and eventually product management. Wong took the opportunity of working at a start-up to grow with the business and gain new skills and experience. She recently joined Thomson Reuters as a product manager for HighQ – she wanted to learn to take her skills to the next level and work for an established product and brand.
'Lexoo was a good grounding in product management because when you work at a start-up you have to wear many different hats,' she explains. 'The culture shock of jumping from a magic circle firm to join Lexoo as its eighth employee was great as it presented a completely different attitude to trying out different things and seeing the world in terms of possibilities. The biggest learning was that you can achieve things quickly and keep moving forwards.'
Another diversity champion, Wong also connected with Legal Geek's Jimmy Vestbirk. Together they launched the Legal Geek Women in LawTech mentoring programme, which has expanded to include all underrepresented groups.
While these lawyers transitioned to innovation and technology pre-Covid, Jack Shepherd left Freshfields Bruckhaus Deringer, where he was a legal tech associate, to join legal tech vendor iManage. Shepherd, who previously worked as a corporate lawyer in restructuring/insolvency, was inspired to change direction after completing a legal tech secondment. After a relatively seamless move from legal practice to legal tech/innovation in the same firm, joining a commercial tech company was a big culture shift.
Like Wong, the decision to change careers was about learning new skills and developing a different mindset. 'The most successful people in legal tech and innovation tend to be those with product skillsets,' he explains. 'I don't mean knowing what tools are out there, but something more general that allows people to solve problems for users. There is nothing better than working in a team of talented people who you can learn from and who will challenge your perspectives.' Also, like Wong, Shepherd is excited by the possibilities for legal tech cloud offerings.
Where are the opportunities?
Where are the opportunities in legal tech and innovation for junior associates and paralegals looking for a new direction? Covid-19 has made tech a top priority for all firms, with many increasing their investment in tools and skills. Wong suggests connecting with anyone in the firm who is involved in piloting and rolling out new technology.
'In many firms, tech adoption is quite patchy and people working on tech projects are always looking for allies – lawyers who are prepared to try new tools and applications. Firms that productise solutions for internal and external clients rely on people who give feedback. Start by becoming one of those people,' she says.
How do you uncover opportunities if you are not working in a law firm or your law firm has outsourced the tech function? 'Networking is the key,' says Wong. 'You can find out what's out there by researching online and using social media, and you can make connections in the legal tech and start-up community through meet-up organisers and mentoring schemes like Legal Geek.'
Denis-Smith believes start-ups offer the best opportunities. 'You see products built, tested and even fail fast, and there is no better place for this than young companies that challenge the assumptions of what the market wants with the reality of testing and customer insights. It is also important to understand that building a beautiful tech product that is perfect in the lab is not the same as getting traction in the business, so aligning product and strategy is important.'
Shepherd too believes that the most exciting opportunities lie outside law firms. 'Legal technology vendors are increasingly turning to cloud charging models where a legal and product skillset is key to driving usage of products and therefore revenue.'
He also highlights opportunities in corporates where 'legal problems easily translate into business problems. For example, a contract management system might not be just a better way of organising things – it might be something that actually affects the bottom line. Technologies such as smart contracts are going to solve business problems rather than legal problems, and will emerge from businesses rather than law firms'.
Advice from the frontline
What can lawyers do to prepare for a career transition to tech and innovation? Coleman at Norton Rose Fulbright advises lawyers with ambitions in legal tech and innovation to 'learn how to translate from legal to tech and vice versa' and to work on their numeracy and management skills.
'Learn or relearn basic maths concepts, such as statistics. Take an Excel course. Understand data and get data literate. The ability to bring together people from different backgrounds, experience levels and subject matter areas is another critical skill and will continue to be important.'
Quinn, too, highlights the value of legal training and law firm experience in developing legal tech products. 'The skills you learn, and the values instilled when practising law are the same as those required to run a legal tech business,' he says. 'Quality, attention to detail, reliability and reputation are all key.'
'Don't let not having formal tech training stop you,' says Wong. 'A lot of learning can be done online and then on the job. And don't forget mentoring schemes like Legal Geek's.'
'There is a myth that to work in legal tech or innovation, you need to be a software developer or very techie. This is not true,' observes Lee. 'If you have studied or practised law, chances are you'll be a great asset in a legal tech company as a subject matter expert. But you can also add to your portfolio of skills.'
She adds: 'I don't really like the term "career change" – it's not really what happens. People never turn their back on their experiences and skills, they simply build upon them and have new experiences throughout their lives.'
Southall underlines the importance of understanding the market. 'Pay attention to every piece of tech and what the main players are doing,' he says. 'Know the platforms, understand your competitors' offerings, and know the names of the products. The clever play is to use tech to transform the market and deliver strong margins and client service. Your career could be built upon rewriting the rulebook and you are blessed to be in the market at a hugely exciting time.'
Denis-Smith's comments reflect her entrepreneurial enthusiasm: 'If there is one lesson from 2020 that we need to take forward into the coming years, it is that digital law is here – online courts, zoom hearings, fully remote teams – all this means that moving into technology is not a career setback but a step to a future that has been accelerated by the pandemic. Whether lawyers like it or not, they will have to embrace a digital-first future. Positioning to be a specialist in this area will be part of the future skills needed by the legal profession that will see more and more demand. So, just do it!'