Embracing uncertainty can build resilience into your business strategy. Firms should focus on connectivity, communication and cloud to ensure robust systems are in place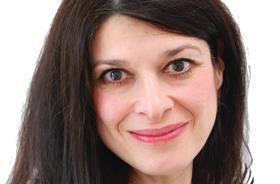 In The Biggest Bluff, author and psychologist Maria Konnikova explores the nature of risk and uncertainty by learning to become a professional poker player. Why poker? 'At its heart, poker is a game of incomplete information,' she wrote in an article for The Observer, explaining that learning poker taught her to rise above the noise and embrace uncertainty and lack of control over her future as a source of power rather than fear. Put simply, it taught her resilience.
Resilience is an appropriate intention as we end a challenging year and consider our hopes and fears for 2021. In an article for Harvard Business Review, Daniel Markovitz warns against rushing to solutions before we have defined the problem. Like Konnikova, he sees resilience as the ability to build uncertainty into strategy.
The Covid-19 pandemic has accelerated digital transformation across legal services. With an all-remote workforce, it is business critical to build resilience into processes and technology. What is the next step in digital transformation?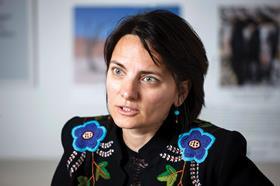 Stay on course
Recent weeks have seen new initiatives around legal tech education – and related topics. Unlike law schools' legal tech modules and short courses, these are not aimed at law students and do not require candidates to be qualified lawyers.
Cambridge University's Institute of Continuing Education, in partnership with the Leverhulme Centre for the Future of Intelligence, introduced a two-year Masters of Studies in artificial intelligence, ethics and society. This multidisciplinary programme content includes many of the issues that were discussed by former Law Society president Christina Blacklaws' 2019 Technology and the Law Policy Commission's series of events exploring algorithms in the justice system. Applications close on 31 March 2021.
Meanwhile, the new Legal Technology & Innovation Institute launched its Global Legal Technology & Innovation Certificate for lawyers, law firms, technologists, consultants and academics. This online course is taught by a global faculty headed by Blacklaws. Applications close on 22 January 2021.
Building resilience into remote processes
Effective working requires a resilient tech stack. Bim Dave, executive vice-president at technology company Helm360, advises firms to focus on the 'three Cs' of connectivity, collaboration and cloud. 'Connectivity via VPN (virtual private network) needs to be robust and resilient to outages, as you need to be able to recover fast,' he says. 'And we need to think differently about efficient communication. One forward-thinking law firm is leveraging Microsoft Teams to set up matter-based collaboration groups. Group members can retrieve documents from the firm's document management system by asking Termi, Helm360's AI chatbot to fetch what they need.'
Cloud-based business processes support a genuinely paperless office. 'Firms can achieve efficiency gains by switching to paperless billing, 100% electronic cheques and automated approvals for key processes,' says Dave. Data management is another key consideration – both in terms of data security measures and leveraging the data produced by cloud systems and applications. 'Applying machine-learning models to data allows us to predict potential outcomes and make better-informed decisions,' he adds.
Simmons Wavelength partner and CEO Peter Lee designs resilient processes by building in knowledge-sharing and collaboration. 'Wherever possible, firms need to avoid single points of failure,' he explains. 'Usually, these are where processes are set up to rely on one person. Working in teams, backing up information and designing protocols that consider resilience are important.'
Resilient project management is especially valuable. 'We deliver all our work from small multidisciplinary teams and during Covid-19 we have been building in backups to delivery teams,' adds Lee. 'We also plan skillset resilience through knowledge-sharing across our pool of data scientists. Consistent ways of working, saving and sharing work is important, so that the team can continue to deliver if a team member gets ill or needs to isolate.'
Remote working is at the core of many alternative legal services providers (ALSPs). John Croft is president and co-founder of Elevate: 'As a law company, we were built to work remotely and securely from day one, with remote access to email, document storage, finance and HR systems, knowledge systems and collaboration platforms.'
Legal resourcing company Obelisk was also set up for remote work, but there were still adjustments to make. 'When the first lockdown started in March, we were well-prepared operationally,' says founder and CEO Dana Denis-Smith. 'Where we have invested new effort is in looking after our people. We have made the most of video conferencing, social media and online polls to stay in touch with our people and make sure we are listening to them. My big piece of advice is not to forget the human dimension to resilience.'
Croft at Elevate has invested in technology to support and connect the company's remote workforce. 'As a global and remote company, we use 15/5, an online tool that every one of our 1,200 associates around the world uses every week. It takes 15 mins to fill in and it takes your manager five mins to read. Not only does this keep us connected and allow everyone to see what everyone else is doing, it also has a "pulse" to report how people are feeling. That is just one way to see if anyone – or any team or location – needs extra support.'
'We have made the most of video conferencing, social media and online polls to stay in touch with our people and make sure we are listening to them. My big piece of advice is not to forget the human dimension to resilience'

Dana Denis-Smith, Obelisk
Resilience and strategy
Digital transformation strategy, rather than tech, underpins business resilience. In today's unstable business environment, corporate legal departments can be perceived as cost centres and this makes them vulnerable to cuts. Accelerated digital transformation is helping demonstrate their value.
'The pandemic has thrown into relief the crucial role that the legal function plays in building business resilience,' says Isabel Parker of the Digital Legal Exchange. 'Legal teams need to be proactively anticipating and managing risk for the wider business and influencing strategy at board level. To do this strategically, legal has to align its digital transformation with the wider business strategy, rather than approaching it as a siloed activity. This means looking at end-to-end processes crossing all parts of the business and enterprise level technology solutions, rather than legal tech solutions just for the legal team.'
Strong leadership is increasingly important. Matt Meyer, CEO of technology firm Taylor Vinters, describes technology as 'the servant of a resilient business', adding that 'perhaps tech is getting too much attention. If tech creates resilience, it is because the right decisions have been made within the business. Focusing entirely on tech is like thinking that seatbelts ensure safety.' Meyer, who was a qualified pilot before entering legal, believes that resilience boils down to strategy, and having the strength to (decide whether to) respond rather than react to unplanned change.
Digital transformation's future
There is more to be done in terms of digital transformation, observes Denis-Smith: 'The sector has learnt that remote does work – a concept we have been championing at Obelisk for 10 years. Firms have become more confident about piloting new technologies and learning through doing. And clients have become more sophisticated and are looking for service providers to show their future-thinking, both in terms of their attitudes to technology and to their people. The next step is to invest in the human workforce and develop the new skills and practices that will really transform legal practice and client experience.'
Ongoing challenges include bringing creativity online. 'Most of us are missing face-to-face interaction and impromptu innovation and learning,' says Denis-Smith. 'However, in the corporate world, there are plenty of global teams who work virtually without negative impact on motivation or productivity. At Obelisk, we use tools like Miro to help us collaborate on innovation online, we tap into online learning opportunities, we invite external guests to join us and we schedule time for informal "huddles" and team gaming sessions.'
'The one thing that can get you through a whole lot of scrapes is a great team of people with a strong sense of responsibility for each other,' says Meyer. 'We have also learned that technology is an important part of culture. One of our priorities for 2021 is to make sure that our tech stack supports communication, creativity and community as much as it possibly can. Digital communities are here to stay and as a profession we need to embrace and feed them within our firms and our client groups. I'm excited about delivering accessible, informed and interactive communities creating real value for their members. 2021 will be the year we think more about how we create frameworks for clients and lawyers with common interests and goals, and less about practice areas.'
Digital transformation also drives inclusivity. 'One of the great things about remote working is that it helps people focus on outcomes,' says Croft. 'As long as the work is done right and on time, then the who/when/where/how really doesn't matter. So, I think that 2020 will be looked back upon as a year that really helped move the needle for equitability and inclusion.'