The law on domestic abuse, coercive control and violence has changed. But antiquated attitudes die hard and every step forward is a struggle, hears Melanie Newman
THE LOW DOWN
Coercive control and domestic violence are at the heart of two cases that hit the headlines this year. But are the justice system and judges up to the task of assessing coercive control, domestic abuse and violence? Default attitudes seem deeply ingrained. Nicola Stocker went all the way to the Supreme Court to establish that describing an assault that left red marks on her neck had not 'libelled' her husband. Sally Challen spent nine years in prison for the murder of her abusive husband, who subjected her to decades of coercive and controlling behaviour. Her conviction quashed, she may yet face a retrial. If this occurs, it will be a test for the court's understanding of the law. Mixed results – and messages – from these cases are characteristic of this field of law.
The evolution of our legal system's approach to domestic abuse has not been smooth. Despite decades of 'lessons learned' and training, the state and its agents still fail to recognise and adequately manage risk of abuse. And as understanding of the ways in which people in intimate relationships may harm each other (and respond to that harm) has developed, the law and public policy have struggled to keep up.
Each step of this uneven progression has been driven by lawyers whose clients have challenged stereotypes and perceptions of acceptable behaviour, and pushed the state to fulfil its duty to prevent abuse.
Recently two high-profile legal struggles have played out in the appeal courts – the Sally Challen and Nicola Stocker cases.
In the Challen appeal, lawyers argued that a husband's 'coercive control' of his wife should be considered as part of her defence for murder. It was the first time this type of abusive behaviour (which was recognised as an offence in 2015) had been used as a defence. The appeal was successful and at the time of writing Challen might face a retrial ('if necessary', Mr Justice Edis said, hinting it might not happen). But as the judge in the case made clear, the decision turned largely on evidence of psychiatric disorders rather than the husband's treatment of his wife.
When progress is made in one area, there's almost always a backward step in another

Sarah Ricca, Deighton Pierce Glynn
At a press conference Challen's lawyer, Harriet Wistrich, a solicitor with Birnberg Peirce and founder of the Centre for Women's Justice, said: 'Whatever may be the ultimate outcome, we have managed to raise awareness and a much deeper understanding of the concept of coercive control.'
Challen had been portrayed as a jealous wife in her first trial, Wistrich explained: 'That picture is now turned on its head because of our understanding of coercive control.'
These incremental developments in the law's approach to domestic abuse and violence have often been resisted by prominent barristers and judges apparently determined to preserve the status quo.
As late as 1976 a Scottish judge expressed the view that 'reasonable chastisement should be the duty of every husband if his wife misbehaves', adding that 'it is a well-known fact you can strike your wife's bottom if you wish but you must not strike her on the face'.
Nearly half a century later and some see the first instance judgment in the Stocker case as similarly egregious.
The judge, Mr Justice Mitting, had already provoked the ire of women's rights campaigners over comments, in the context of an inquiry into undercover policemen's sexual relationships with activists, that men married for a long time were less likely to have affairs. He has also been accused of giving more weight to the officers' privacy than to their victims' rights to know what happened to them.
Stocker was sued for libel by her ex-husband after she wrote on Facebook that he had 'tried to strangle her'.
Mitting found Ronald Stocker had 'in temper' put one hand on his wife's mouth and the other on her neck with such force red marks were visible two hours later. Ronald Stocker had also breached a non-molestation order and threatened her.
But on the dictionary definition of 'strangle', the court found Nicola Stocker's comment had libelled her husband because it implied he had tried to kill rather than silence her, and had therefore wrongly painted him as a 'dangerous and thoroughly disreputable man'.
Campaigners said the case revealed a 'shocking ignorance' among the judiciary of the realities of domestic violence. They said the red marks should have been interpreted as a serious warning of escalation of violence, irrespective of intention to kill.
Human rights body Liberty also raised concerns that future victims of domestic abuse could be silenced by defamation actions. Mitting's ruling was nevertheless upheld at appeal before finally being overturned on 3 April by the Supreme Court.
David Price QC, who acted on a no win, no fee basis for Stocker, told the Gazette that Mitting had 'downplayed the seriousness of what had happened', adding: 'There was possibly a flavour of "nice women should keep their mouths shut and not go on social media and discuss the abuse they have suffered".'
'When progress is made in one area, there's almost always a backward step in another,' observes Sarah Ricca, a partner with Deighton Pierce Glynn and a trustee of the Centre for Women's Justice.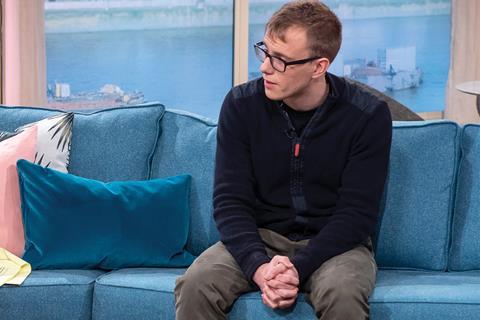 WOMEN WHO ABUSE MEN
A wider understanding of women abusing men is still elusive, though the February broadcast of groundbreaking documentary Abused by My Girlfriend has helped challenge perceptions.
Jacqueline Emmerson, founding partner of Emmersons Solicitors in Newcastle, has been involved in domestic abuse cases through her work as a family lawyer since 1989. 'I have come across many men who have been physically and emotionally abused by their wives,' she says.
One client was a bouncer: a tall, well-built and seemingly confident man. His partner had obtained an injunction preventing him returning to the family home. On Emmerson's second meeting with him he lifted his top to reveal a back covered in stab wounds. 'I asked him why he hadn't said anything. He replied: "I'm a bouncer. Why would I want anyone to know my girlfriend kept stabbing me?"' Emmerson recalls.
Another was a 'jack-the-lad type – someone you'd think could look after himself'. He had been repeatedly stabbed in the arm with an old-fashioned can opener. 'The wounds were appalling. I regularly see photos of men with bruised and scratched necks and black eyes.' Alcoholic mothers regularly feature in these cases.
Emmerson thinks the criminal justice and family system can be far too ready to assume the man is to blame. 'I don't have a problem with the law itself; it's the assumptions people make,' she says.
Ricca's domestic homicide practice focuses on holding the state to account in cases where its preventative powers have failed most drastically. In 2005, she acted for the family in the inquest of Colette Lynch, using the European Convention on Human Rights.
'The case was an evolution of the law following some prison death inquests where the regime for verdicts was held to be too narrow to discharge the state's obligation to investigate, as the full facts couldn't be considered by the jury,' Ricca explains. 'Every step of the way was a struggle for the Lynch family because there just wasn't the understanding of the issues or the law.'
In 2009 the inquest jury concluded that mental health services, social services and the police had all failed in their duties towards the murdered woman and contributed to her death. The police response was particularly shocking. Lynch's ex-partner, a psychiatric patient, had threatened to slit her throat and in one incident shortly before he killed her had broken into her home, forcing her to climb through a smashed window to escape. Yet the officers who attended that incident did not make any record of domestic violence or take any steps to address the risk.
As a result of the inquest findings the family was able to bring civil compensation claims, which Ricca says was also an important step forward: 'In cases where grandparents have been left to bring up children, for example, that financial support can make a dramatic difference.'
Today, coroners are much more open to requests to resume inquests. 'I work in an area of the law where there has been positive movement, which is unusual,' Ricca adds. Legal aid is available to the family seeking an inquest investigation under Article 2 through a less restrictive means-testing regime than for general cases.
'Once the state has failed in the most drastic way and someone has been killed, legal aid and avenues for challenge become available which are not there otherwise,' Ricca says. 'There's a terrible irony in this.'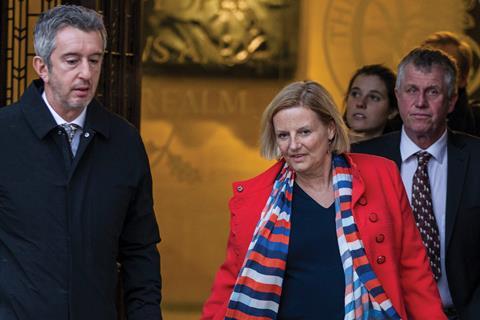 Most lawyer efforts to force the state to take responsibility for preventing and mitigating the effects of domestic violence do not take place in courts but in telephone calls to police and council workers.
And in the three 'planets' that influence the management of most domestic abuse cases – the criminal justice system, family courts and local authorities – abuse victims are repeatedly failed.
'If you look at what happens in the housing context, the family context and what happens if you have no recourse to public funds, you see the conditions that put women at risk are being created at the same time as "lessons are being learned" from inquests,' Ricca says. 'It's like two different worlds.'
Lawyers report a failure of joined-up thinking from local and national government, with policy commitments to assist victims of abuses belied by what happens in practice.
Nogah Ofer, who works with Wistrich at the Centre for Women's Justice, has just launched a 'super-complaint' about alleged police failures to take action to prevent violence against women, including failure to: impose bail conditions; use or apply for various types of restraining order; and arrest suspects for breach of non-molestation orders where they are obtained.
The Policing and Crime Act 2017 created new restrictions on the use of pre-charge bail, imposing conditions for extending bail beyond 28 days. As a result, since April 2017 there has been a dramatic fall in the use of bail in rape, domestic abuse, and harassment and stalking cases. Many suspects are now released without the bail conditions which Ofer says were previously standard practice in domestic violence cases, such as bans from contacting the victim or visiting their home.
'This was a huge backward step,' Ofer says. 'It's not just that there could be further assaults or harassment. The big problem is the things that don't amount to an offence such as communicating with the victim and discussing evidence.' Even where there is no overt intimidation, the complainant may feel pressured into dropping the case, particularly where the suspect has a relationship of control over them. Ofer cites a recent case where the suspect was bailed for 28 days and contacted the victim immediately the period had lapsed.
The problem isn't a lack of powers, it's enforcement, supervision, training – all those things that take a lot of work and resources

Nogah Ofer, Centre for Women's Justice
'The woman told the police, who said it wasn't malicious so they weren't going to do anything,' Ofer adds. The proportion of domestic abuse cases ending because of lack of complainant support for prosecution is on the rise.
'The government has consistently said that violence against women is a high priority, but at the same time it introduced the changes to bail conditions without consulting groups that work with victims,' Ofer says. 'The unintentional knock-on effect has been a massive reduction in protection for women alleging domestic violence.'
She cites the Domestic Abuse Bill going through parliament as another example of the disconnect between well-intentioned policy and practice: 'The bill introduces new powers. I'm not saying those powers are bad, but the problem isn't a lack of powers, it's enforcement, supervision, training – all those things that take a lot of work and resources.'
Family lawyer Cris McCurley, a partner at north-east firm Ben Hoare Bell, says: 'As poor as I think the bill is generally, for some migrant women it is not just worse but offensive with its suggestion that the best protection may be deportation.'
Nevertheless, she says, policymakers have shown 'a lot of good intentions' in the past five years, resulting in revised practice direction 12J, which sets out how domestic abuse should be taken into account when making orders and arrangement for child contact; and the current Family Justice Council consultation on achieving excellence in cases where domestic abuse is a feature.
'These do demonstrate a desire to get it right for the victims and their children through the family court service,' McCurley says. But without substantial investment she doubts these good intentions will lead to much practical progress: 'The limitations on court time as a result of the care crisis, the cuts to every part of the violence-against-women sector, including the legal aid reforms and cuts to refuge services, have starved every part of the system of the resources needed to deal effectively with domestic abuse.'

Housing and benefits expert Rebekah Carrier, of Hopkin Murray Beskine Solicitors, has decades of experience of dealing with the aftermath of abuse. What has changed, she says, is local authority attitudes to those fleeing their homes. 'In the early 1990s you could expect aggressive questioning,' she says. 'Women weren't believed. No injunction – you're not at risk. Got an injunction? Then you're safe, you don't need to move.'
Gradually these attitudes shifted. Councils hired 'independent domestic violence advocates' to work in their homelessness units and housing officers were trained to work with traumatised women. Authorities had reciprocal arrangements for victims seeking accommodation outside their local area. 'There were a lot of changes for the better,' says Carrier. But that progress did not last. 'Today those services have largely gone.'
Frontline workers have returned to an aggressively sceptical approach. Carrier recently asked for a woman who had suffered 'extreme violence' to be interviewed by a female housing officer. Requests for alternative accommodation on grounds of abuse inevitably involve questioning that most people would find intrusive. Many of Carrier's clients are unwilling to recount their experiences, particularly where there has been sexual violence.
The response to Carrier's request was 'full of outrage'. She says: 'I was told there was no need whatsoever for her to be interviewed by a woman.'
Melanie Newman is a freelance journalist