Conveyancing is in need of an overhaul – but will vested interests thwart effective reforms? Marialuisa Taddia reports
The low down
At 12-14 weeks, the average conveyancing transaction now stretches over a time frame where many buyers' minds and lives change, leading to sales falling through with attendant costs for all sides. And with record sums at stake, buyers have also become wary of unknown 'faults' in properties they intend to purchase, adding layers of correspondence and remedial conditions. And what has happened to solicitors' fees in the past decade? In many cases, they have stagnated. Something must be done and Australia's digitisation of the process would seem to show the way. Australia's success, though, has been driven by mandatory requirements that UK policymakers are apparently reluctant to countenance. Is piecemeal, industry-led reform going to be enough?
The government is banking on industry-led initiatives to improve the home-buying and selling process – but their 'piecemeal' nature could fail to deliver. Hopes are primarily invested in end-to-end digital conveyancing, a 'holy grail' that promises speed, efficiency (and higher margins for practitioners). This is still years off in England and Wales, even if it is technically possible today, highlighted by the success of the process in Australia.
The length of conveyancing transactions has increased steadily over the past decade: from an average of six to eight weeks to the current 12 to 14 weeks (from offer to completion). Patchy digitisation, longer sales chains with many agents involved, and increased demands upon lenders and conveyancers, are among the reasons.
Beth Rudolf, director of delivery at the Conveyancing Association (CA), says conveyancing has become 'literally a processing role'. The data aggregation process that conveyancing solicitors and licensed conveyancers must undertake includes upwards of five property searches, extensive anti-money laundering checks, preparing financial statements and calculating stamp duty land tax charges.
'If we take that out of the system, by generating it all up front and digitally, and creating property log books at the end of it, then that means that the conveyancers can focus on what they do, which is [legal] advice,' she says. This should increase margins. 'What we haven't seen is conveyancing fees go up over the last 10 years, but the pressures on conveyancers have gone up.'
In Australia, conveyancing is almost fully electronic (Deloitte predicts 100% e-conveyancing will be achieved by next year). Property Exchange Australia, or PEXA, is a single, national e-conveyancing platform with over 8,700 members, including law firms and financial institutions. Lawyers and conveyancers use PEXA to conduct searches, transfer funds and lodge documents with land registries. By early March this year, PEXA's members had successfully completed more than 4.6 million transactions, worth A$756bn of property value.
Sellers can access proceeds in 30 minutes from the time the financial settlement is completed, and buyers have their names on titles in half that time.
The UK is getting there, 'but neither as quickly nor in such a focused way', observed the Council for Licensed Conveyancers (CLC) in its Conveyancing 2030 discussion paper published in January. HM Land Registry plans to have all land in England & Wales registered by 2030, but recently acknowledged that migrating local land charges data (restrictions or prohibitions on the use of the property) held by 316 English local authorities to a central, digital database has been slower than expected. By 6 February this year, just nine local authorities had moved to the digital service since work began in summer 2018.
Stephen Ward, director of strategy at the CLC, emphasises the English and Welsh context: 'We are very lucky in this country to have a very good and comprehensive land register. Countries that have made faster progress on digitisation generally have a much smaller number of properties involved or have had their Land Registry equivalent set up much more recently.' He adds: 'Given the extent of the data that the Land Registry holds, they are doing very well.' The Land Register, which dates back to 1862, contains more than 25 million titles. This compares to about 9 million homes in Australia.
But another explanation for Australia's lead is that states are now mandated to use PEXA for all conveyancing transactions.
'In three to five years from now we'll have end-to-end digital conveyancing that will speed up the whole process'

Eddie Goldsmith, Conveyancing Association
Eddie Goldsmith (pictured below), a founder, former chairman and now executive member of the association, tells the Gazette that while in Australia a mandatory approach 'is necessary to actually get a critical mass, I don't think this government is in the mood to mandate anything at the moment.
'In three to five years from now we'll have end-to-end digital conveyancing that will speed up the whole process, but there are so many stakeholders involved that the government probably needs to do more than just [provide] support,' he argues.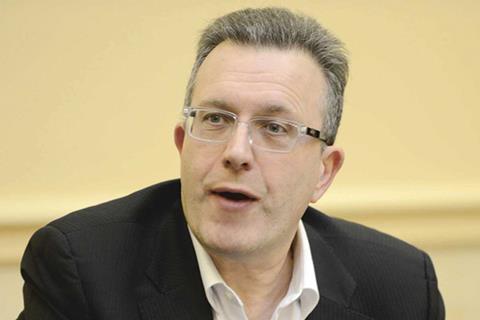 Goldsmith, a partner at GWlegal until his retirement in 2018, says there is currently 'some great work' around leasehold 'upfront information and reservation agreements', but he warns against 'piecemeal initiatives'. The underlying process is 'archaic' and 'not fit for purpose for the 21st century', he says. In Australia, a home buyer will pay a holding deposit to an estate agent and then agree a completion date typically within 60 days.
A Commons Library briefing paper published in February 2019 noted that 'in many countries the home buying and selling process is quicker than in England, more property information is provided upfront, buyers and sellers have greater certainty that the sale will go ahead, there are less transaction failures, and chains of sales transactions are less common'.
In its 2018 response to a consultation on improving the home buying and selling process, the government said that there was no 'silver bullet' but rather 'a series of smaller, incremental changes which, taken together, will deliver a significantly better system'. It did not think that 'mandating a move to e-conveyancing through legislation would be helpful at this point'.
In its discussion paper, which followed the Conservative election victory in December, the CLC asked: 'Is this incremental market-led approach the right way?' So what does it consist of? The Ministry of Housing, Communities & Local Government (MHCLG) has been working with the Home Buying and Selling Group (HBSG) to develop and test reservation agreements and the Buying and Selling Property Information (BASPI), a single document with all relevant property particulars available to a buyer before they make an offer.
'One source of truth for transactions'
The seller currently completes: a Consumer Protection from Unfair Trading Regulations disclosure form provided by the estate agent at the point of marketing; then, weeks later, on sale of the property, the Law Society Property Information Form (TA6) provided by the conveyancer.
The two forms have 51 duplicated questions, which can generate confusion and conflicting information. The Buying and Selling Property Information (BASPI) will combine them to create 'one source of truth that is used throughout the transaction', says Beth Rudolf, chair of a working group developing it. It will be completed by the seller at the point of marketing the property.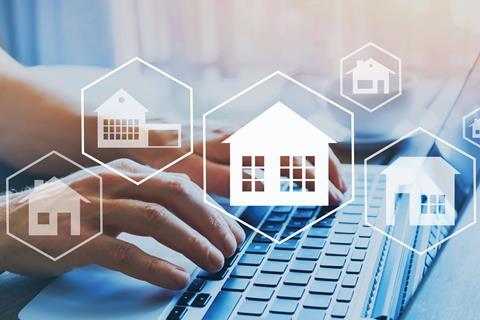 The BASPI will disclose 'material facts' to buyers considering making an offer, such as whether the property is freehold or leasehold, and how many years are left on the lease. It will also contain additional information for the 'legal process' that a conveyancer needs to advise a client or lender, such as legal ownership and boundaries, guarantees, warranties and indemnity insurances, and services crossing other properties.
The pilot will cover 1,000 transactions, half with the BASPI and half without. Asked who will bear the cost of the upfront information, Rudolf says: 'The licence for the BASPI will require that in its most basic form it should be available for free. It will be free to download from the participating HBSG member websites, as well as the HBSG website which is due to go live this month (March).
'However, where a technology company adds, for example, through data import, property log book, digital identity verification and digital signatures, then it will be their own commercial decision as to whether and how much they charge for the added value services.'
HBSG, set up in 2017, is a stakeholder group that comprises estate and letting agents, property lawyers, mortgage lenders, the Land Registry, Law Society, CLC and CA, the Property Ombudsman, and property portals such as Rightmove and Zoopla.
Rudolf chairs the HBSG working group that is developing reservation agreements and the BASPI. She says the overwhelming majority of failed transactions are down to buyers changing their mind, probably due to information that emerges at a later stage, while the rest are down to delay. 'By providing information upfront we can remove that uncertainty and also reduce that delay,' she says. The BASPI pilot is expected to be ready for launch by the end of July.
For BASPI to work, some suggest, the legal basis of conveyancing would need to change. Today, the process is based on caveat emptor, which means the onus is on the buyer to find physical defects and legal issues affecting the property before exchanging. But in other jurisdictions the process rests on the opposite principle of caveat venditor.
'BASPI is absolutely key to speeding up the home buying and selling process, there is no doubt about that'
Stephen Ward, Council for Licensed Conveyancers
Some Australian states, including Victoria, have mandatory vendor disclosure, Goldsmith observes. 'The vendor is under a duty to disclose and effectively prove title right at an early stage – and that would be something which could significantly help our process,' he says. 'The industry can only do so much.'
The MHCLG has not decided when a pilot of reservation agreements will go ahead, and a decision is not expected before the end of March. 'In many ways it would be better to see if BASPI works first and then do the trial of the reservation agreements,' observes Rudolf.
The ministry is currently evaluating a report by behavioural insight researcher Kantar, which was appointed by the government last year to gauge the impact of reservation agreements on the conveyancing process. Kantar conducted two rounds of focus groups. In the first one, Rudolf says reservation agreements received 'a really lukewarm reception', but in a second group, where they were presented in combination with disclosure of upfront information, 'the conversation changed, and it became far more positive'.
'BASPI is absolutely key to speeding up the home buying and selling process, there is no doubt about that,' says Ward. 'If BASPI does get embedded then potentially the usefulness of reservation agreements is increased because both the buyer and the seller, but particularly the buyer, would be much more certain about their commitment to a purchase much earlier on in the process.'
The opposite may also be true, Ward argues, and the BASPI pilot will shed more light on this: 'That upfront information might mean that reservation agreements aren't needed so much because all the parties are so much better informed before they enter into the transaction.'
Sarah Dwight, a sole practitioner in Birmingham who sits on the Law Society's Conveyancing and Land Law Committee, is leader of the residential property working sub-group. She says: 'Whether it comes in [the BASPI] form or some other way, clients need more information. A lot of them don't know the difference between freehold and leasehold or, if there is a lease with 70 years left, [whether] that is a good or bad thing.'
Dwight argues buyers should be given 'the chance to discuss [these and other issues] with their lawyer before they make their formal offer'. The BASPI prototype suggests that instructing a property lawyer to help complete the form appropriately 'can significantly speed up the legal process'.
Vested interests
But whether this is all going to work also depends on every stakeholder having incentives to buy in to it.
Some observers argue that it is not in the interest of estate agents, who are paid a commission at a point of agreeing a sale, to disclose information that could prevent a buyer from making an offer. They say this means more regulation of estate agents.
'When you look at the home buying and selling process, solicitors and conveyancers are heavily regulated, lenders are heavily regulated, mortgage brokers are heavily regulated [but] there has been a reluctance to effectively regulate estate agents,' says Goldsmith. He adds that 'again, the government has tinkered around at the edges with ombudsman schemes and redress schemes'.
In its survey, the association found that 93% of home buyers did not receive enough information during the process, and only 2% received information prior to viewing, as required by the Consumer Protection from Unfair Trading Regulations 2008 (CPR).
'There is general consensus that estate agents are not complying with their obligations under the CPR,' the association stated, citing the Property Ombudsman's latest annual report, which showed that marketing and advertising were the second biggest source of sales complaints.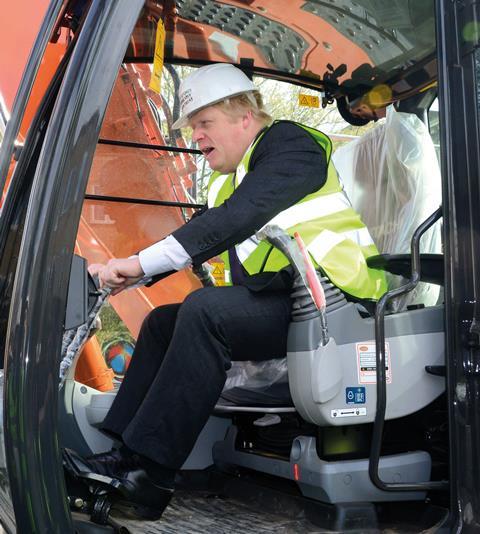 A working group chaired by Lord Best is advising the government on a new regulatory framework for property agents that will include an independent property agent regulator; a single, mandatory and legally enforceable Code of Practice; and minimum entry requirements and CPD for property agents. The requisite legislation is unlikely to be introduced before 2021.
So, beyond the possible concerns of consumers, what are practitioners' attitudes towards reservation agreements? 'The industry hasn't responded as positively to reservation agreements,' Ward concedes, although the BASPI pilot may change this.
For conveyancing solicitors and licensed conveyancers, it could mean having to negotiate terms with the other side before work has even commenced – for little or no more in legal fees. It is also unclear who will be holding the deposit and enforcing the agreement – the estate agent, solicitor/conveyancer, or somebody else.
Making a reservation
A reservation agreement will work as an escrow arrangement (a form of contract), according to Beth Rudolf, chair of the Home Buying and Selling Group working group. 'Strict liability' on the parties will make it easier to enforce.
The working group has drawn up standard reservation conditions to facilitate the process. 'Special conditions' can be added if the reservation agreement is conditional upon, for example, there being no damp or completion by a certain date, Rudolf explains, adding: 'The pilot will reveal how this operates in practice – for example, through the estate agent, the conveyancer or a third-party supplier.'
Based on feedback from the Kantar focus groups, Rudolf says that the sum should be 'something like £1,000' as this 'would probably be sufficient for most people to cover the cost of the withdrawal'.
Asked who will hold the deposit, Rudolf says: 'There are suppliers out there already such as Breeze Move, Under The Hammer, and Pre-Contract Deposit, or the conveyancer could hold it if they are instructed by the party for the advice or for the onward transaction. But they have to be careful not just to be providing a banking service, which is forbidden under the SRA/CLC codes of conduct.'
It is not known whether reservation agreements will be mandatory but Rudolf says the government's preference is that they should not be voluntary.
Dwight asks: 'Who is going to be the adviser in entering into those agreements? Is it going to be the estate agents, or are the solicitors going to be involved slightly earlier?' Dwight highlights the fact that chains of sales transactions are more common in England than in other jurisdictions, making it more difficult for each party in the chain to commit until the next one up or down does the same.
Sarah Cookson, director and head of conveyancing at Yorkshire firm Switalskis Solicitors and a member of the Law Society's Property Section committee, says: 'It is the enforceability of [reservation agreements] that would be my main concern.'
Cookson points to the new-build home market, where reservation agreements are common. A buyer will reserve a new build for a period of typically 28 days by paying a deposit of £500-£2,000 (or more, depending on the property value). This is non-refundable if contracts are not exchanged. 'That works incredibly well,' Cookson remarks. The builder (or developer) enforces the agreement, albeit not always strictly. 'But it does at least lock the buyer in.'
Cookson does not see why estate agents should not hold the reservation sum and enforce the agreement. 'But that then comes back to the discussion about them being regulated,' she says.
Many of the proposed reforms affecting conveyancing hinge on new regulation of property agents, which includes letting and managing agents.
Referral fees are another major focus. The National Trading Standards Estate and Letting Agency Team, the lead enforcement authority for estate and letting agents, has been monitoring compliance with its new guidance on referral fees disclosure issued just over a year ago. A report on this was due out last month, when the authority launched a survey to hear feedback from estate agents on the guidance. The government has not ruled out banning referral fees.
Goldsmith says that 'estate agents are probably drinking in the last saloon here. There has to be visibility and transparency'. But he argues that a ban on referral fees would be 'a backward step'. Based on his 35 years' experience as a conveyancer, Goldsmith says that clients are not 'bothered' about these extra fees, provided they are told about them. 'The referral fee model is a viable commercial model which has been running for many years,' he says.
'For a number of conveyancing firms that is their route to market, or a significant route to market,' Ward adds. 'So a ban on referral fees would have to be handled very carefully in order for the market to be able to adjust to it.'
Referral fees in personal injury were banned in April 2013 by the Legal Aid, Sentencing and Punishment of Offenders Act, but it has been claimed that the practice endures. Rudolf gives the association's perspective: 'Because of the lack of regulation of agents, if the referral fees are not done legally [the practice] will just go underground.'
Leasehold
Leasehold properties can take up to three weeks longer to buy than freehold homes. In January, the Law Commission published the first of four major reports on reforming the process for buying or extending leases (enfranchisement). This suggested schemes to calculate the premium (the price that existing or future leaseholders pay to enfranchise their homes), as well as options to cap the level of ground rent used to calculate the premium.
In its report published last July, Lord Best's working group recommended that 'the new regulator should be given a statutory duty to ensure transparency of leaseholder and freeholder charges'.
Regulation of property agents therefore appears to be linked to effective leasehold reform. Dwight says: 'Leasehold had worked well for many years, but what has happened is that managing agents and freeholders have found that it is a way of making money; that is, developers selling off the land on which properties are built as an investment.' This has led to 'escalating' ground rents.
Dwight says: 'If you regulate managing agents, that is far better than potentially looking at abolishing leasehold, because leasehold in itself works; it is just the exploitation of that system by other organisations.'
Since the general election, and at least until the coronavirus crisis, the residential property market had picked up. February's 2.3% house price increase (up from 1.9% in January) was the strongest rate of growth for 18 months, Nationwide figures showed.
'Anecdotally, there is definitely a talk of firms being busier because of that pent-up demand now being released and people finally feeling confident to move,' Ward told the Gazette. Covid-19 looks set to douse this optimism, however.
If the housing market does improve in the medium-term, pressure to shorten the process to six-to-eight weeks will increase. But it remains an open question whether the voluntary, industry-led approach of the past decade will be sufficient to achieve this government's aims.
Covid-19
The Law Society has issued guidance on Covid-19 and residential conveyancing transactions, following numerous questions from solicitors. Questions put were on liability for risk regarding topics such as:
requests for properties being decontaminated
refusal to vacate on completion because seller in isolation
inability to obtain search results if people are not available to carry out the searches
reluctance on the part of removal company employees to enter properties
difficulties in obtaining witnesses
Marialuisa Taddia is a freelance journalist