Filing a complaint for discriminatory or unfair treatment by your employer is fraught with risks. But Melanie Newman finds that advice and planning can secure a positive outcome.
Maybe you've been passed over for promotion. Or a great job has gone to your less qualified male colleague. Perhaps one of the partners made a leery comment – again – as he passed you in the corridor. Whatever has happened, it has left you seething at your desk during the day and mentally rehearsing furious speeches at night. Things cannot go on like this – should you file a grievance?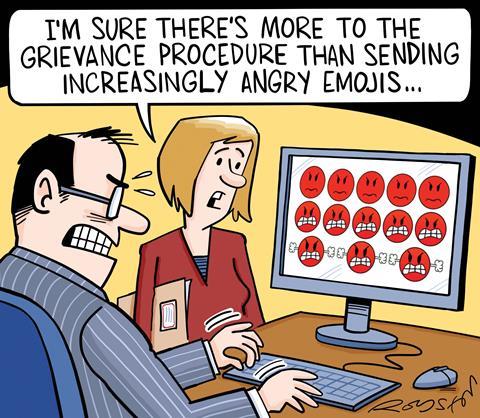 Whether or not the answer to that question is 'yes' depends on a multitude of variables. It is certainly not a move to make without consideration. Depending on the situation, different risks need to be balanced.
For most employees, there is a process to let their employers know that they are being wrongly or unfairly disadvantaged in the workplace so the situation can be remedied.
If the procedure is handled well, it should be possible to resolve things without the need to leave or take more formal action, says Claire Dawson, national head of employment at Slater and Gordon.
'I have seen cases where the parties have been able to resolve their issues, sometimes through workplace mediation,' she adds. 'Arrangements may also be put in place so that the employee doesn't have to work with a particular individual.'
But those thinking of launching a grievance should know that many of these processes lead to the employee's departure.
'Grievances are often launched when the relationship is already very strained and, in those cases, many of them do end up being resolved by a negotiated exit,' Dawson explains.
With this in mind, it may be a good idea to have a backup plan in place before raising your concerns formally.
The prospect of retaliation or the loss of their job can deter employees from complaining. But if you do end up having to take a claim to an employment tribunal further down the line and you have not filed a grievance, the claim and the compensation could be affected, Dawson says.
She also warns against dithering for too long over whether or not to file a complaint.
Time limits
Anyone alleging discrimination has just three months from the date of the discriminatory act to file a claim (subject to extensions where an ACAS early conciliation process has started) and filing a grievance does not stop the clock.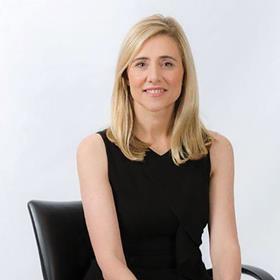 'It can take a long time to draft a grievance, file it and wait for it to be investigated,' she says. 'Employees can easily find themselves out of time.'
However, if the employer does react to a gr ievance in a way that is detrimental to the person who filed it, that could give rise to a new claim and the clock will restart.
'If the boss stops talking to you, or giving you work, or suggests you leave, then you could argue these things flowed from the grievance, giving you a claim for victimisation,' Dawson says.
If you are sacked, made redundant or feel you have no choice but to resign after filing a grievance, the three-month time limit for unfair or constructive dismissal claims starts from the last day of employment.
The risk of victimisation is greatest in small organisations, where the grievance is against the chief executive or senior partner, says Paul Grindley of Winston Solicitors.
'You quite often get "Big I Am" types at the top, who pay lip service to procedures. By making a complaint you risk antagonising them, and they may retaliate by bullying, side-lining or sacking you,' he warns.
Filing a grievance is most risky for employees with less than two years' service, because they have much less statutory protection from unfair dismissal. Unless the claim involves certain factors such as discrimination, health and safety, whistle-blowing or asserting statutory rights (in which case a claim can be brought on day one), Grindley warns that new employees can be 'on a hiding to nothing' in lodging a grievance. Informal resolution may be the best way to go in these cases, but not always.
Grindley recalls a case involving a senior staff member who had been recruited on the basis of a benefit package that did not materialise on joining. Although they had not been in post for two years they lodged grievances on the basis that their employment terms and conditions had been breached. The employer promptly dismissed them. The staffer then brought fresh claims, arguing the employer had failed to deal with their grievance, which represented a breach of a legal duty.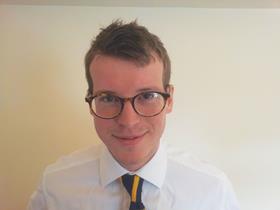 'This is one of the categories of whistle-blowing claims, so they were able to make the case despite not having two years' service,' Grindley explains. 'The grievance was a tactic – they expected it to result in dismissal.' The case settled.
Chris Hadrill, partner at Redmans Solicitors in Richmond, Surrey, also recalls a case where the grievance was used tactically. A senior client with a disability who recognised his relationship with his bosses had broken down irredeemably used his grievance to 'leverage a settlement'.
'One of the reasons for filing a grievance is to put the employer on alert that there may be a claim in the offing,' he adds. But he warns: 'It doesn't always work.'
Some employers have a blanket policy banning settlements at the pre-action stage, while in other cases the employer's assessment of the value of a potential claim does not match the employee's.
Policies and procedures
If you decide you do want to file a grievance, it is important to read your employer's policy on how to do so, says Kathleen Heycock, partner at Farrer & Co.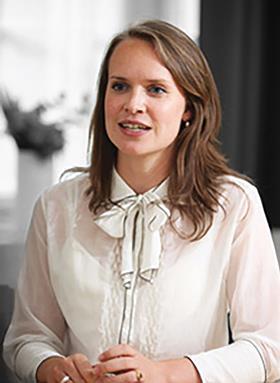 'Partners won't necessarily be subject to the same internal procedures as employees – there may be a mechanism within the partnership deed for resolving disputes. If internal policies are unclear, follow ACAS' guidance,' she advises.
The policy, or your contract, should tell you who to file the grievance with.
'Don't go straight to the top,' she advises. 'Firstly, it risks making you look over-dramatic, which could give the wrong impression. Secondly, any appeal will need to be heard by someone more senior than the person who first dealt with the complaint. This means a senior partner or the CEO will likely be kept in reserve for any appeal, so will just pass it back to human resources or someone less senior anyway.'
There are exceptions to this, she adds – if you are a senior partner yourself or if you are in a very small organisation, where going to the top does not mean skipping several layers of seniority.
If you are still not sure, Heycock recommends taking advice from the human resources (HR) department (if there is one) about the process to follow. Contrary to popular opinion 'they're professionals, not the enemy', she says: 'Their job is not to make a decision on your grievance but to ensure a proper process is followed, and that the right people hear it at the right time.'
Making a formal complaint can be extremely stressful and HR can also help alleviate that if they know about it.
'They may help arrange for you to work from home, or to put things in writing rather than go to a meeting in person,' she explains. 'But they will only know to help you if you tell them.'
All the advisers spoken to by the Gazette agreed that when drafting your grievance, it is best to stick to the plain facts: diatribes, rants and conspiracy theories must be eliminated.
'Lawyers could easily fall into this trap,' says Heycock. 'I was told of a case recently in which the individual complained that the grievance process was preventing them doing their job and making them stressed. They'd written a 300-page document with footnotes.'
Aside from anything else, a document like this is almost guaranteed to contain something that will irritate or offend someone, which is not ideal if you are hoping to stay in your job.
TRAINING CONTRACTS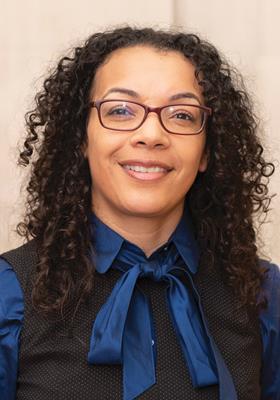 From a junior lawyer perspective, grievances often crop up if someone hasn't been trained properly, says Adele Edwin-Lamerton, chair of the Law Society's Junior Lawyers Division. 'They may not be getting the right experience and ticking off their three distinct areas of law during their training contract,' she says.
If a trainee makes a formal complaint about inadequate training they have no recourse to constructive dismissal because they will have less than two years' continuous service. Edwin‑Lamerton advises that their best option is to raise the issue internally and if that does not work, go to the Solicitors Regulation Authority.
'The problem is that the SRA may say it is an employment issue,' she says. 'In 2014, the SRA said that a training contract is an apprenticeship which offers specific protection – now they say it may not be an apprenticeship.'
Those unsure about how to deal with bullying or harassment in the workplace should contact LawCare or the Law Society's helpline, which can provide guidance and support.
Discrimination
Employees often worry about being too overt when alleging discrimination for fear of antagonising their employer, because they are embarrassed, or because they feel they contributed to the situation.
But Suzanne McKie QC of Farore Law, which specialises in discrimination claims, says it is best to spell out the detail. 'Let's say your claim is that you were made redundant because you alleged discrimination. The case may turn on whether you did actually make an allegation of discrimination. If your wording was too vague the tribunal might find there was no allegation.'
To soften the blow, McKie suggests stating 'I believe I was discriminated against' rather than just 'I was discriminated against' as 'nobody can be 100% sure. Most cases turn on inferences drawn from surrounding circumstances.'
When making a claim of discrimination you should mention the 'protected characteristic' (age, race, sex, sexuality or disability) which has resulted in the adverse treatment.
McKie also counsels against aggressive, dismissive or derogatory language. There are two reasons for this, she explains: 'You won't appear sympathetic, and if your boss claims you were extremely difficult to deal with, they are more likely to be believed.'
A really unpleasant grievance statement can also act as a 'get out of jail free card' for your bosses.
'They can argue that the way you dealt with your grievance was so appalling that it damaged their trust and confidence in you,' she says.
If your health has been affected by your unfair treatment, the grievance should make that clear, she adds.
Stick to your strongest points, she recommends, as weaker points may be bleed into the better ones, thus undermining them.
McKie advises dividing the grievance document into particular actions rather than structuring it as a chronology.
'Action one might be being overlooked for promotion, despite being better qualified than the person who was promoted. Action two might be a sexist comment. The reader should be able to see that these are different acts,' she advises.
A well-worded complaint will build a thread between these actions, so it is easy to see them as different parts of the same course of treatment.
'That way, if an incident is out of time it can still be included.'
Escape plans
If a negotiated exit is your main aim, consider making a subject access request at the same time as filing your grievance.
Sybille Steiner, partner at Irwin Mitchell, says: 'From a tactical point of view it could be a good way of finding out if there's a "smoking gun". It's also an administrative burden for the employer and can be used to add pressure on them to reach a settlement.'
Do make sure you take legal advice before pressing 'send', she adds. Lawyers, particularly those whose jobs involve aspects of employment law, may think they do not need advice. But Steiner points out that everyone 'can benefit from an independent view, particularly where there is a lot of emotion'.
Once you have filed your grievance, remember it is unlikely to be upheld – particularly if it involves discrimination – as upholding the claim would be akin to admitting liability.
Chris Hadrill says: 'In my experience employers can make a finding on the facts which is not really supported by the evidence. They will fudge; they'll say they can't determine what did or didn't happen; but they won't uphold the complaint even if it's very strong.'
If your grievance has been rejected, then consider whether to appeal it.
'Most of the time it will be a good idea (for practical and tactical reasons) to appeal,' Hadrill adds. 'But sometimes it won't be – for example, if your employer's response is reasonable.'
Melanie Newman is a freelance journalist