A public relations strategy need not just be for the very largest practices – in a crowded market, firms of all sizes are seeking ways to stand out. Eduardo Reyes reports
Public relations professionals are not short of dramas portraying their 'dark arts'. There's Malcolm Tucker, supreme spin doctor in The Thick of It – a manipulative bully who tries to pressurise journalists into writing the stories he would like to see in print. In one episode of the period TV detective drama Inspector George Gently, the prime minister's press secretary orders around a minister who has become a media liability using a loaded revolver. For a more gentle portrayal of spin, see Stephen Fry and John Bird as the owners of PR agency Prentiss McCabe in Absolute Power.
With the exception of the PR wielding an actual firearm, there is some truth in the above portrayals. But it is not the experience most law firms have of dealing with communications and efforts to get, manage or avoid media coverage. For law firms, PR is mostly a fairly polite attempt to gain some profile for their expertise, good-cause initiatives, or to respond to negative news such as an accusation made by a former employee or a bad set of financial results.
If the firm is a partnership, with no share price to worry about, does it even need to bother with PR? Across the sector attitudes vary considerably. There is no particular benchmark for expenditure on PR. Some have a large spend on a PR agency, others have specialists in-house. For others still, it is common to see PR as a bit of the marketing function, or the job of the senior partner. PR agencies specialising in the legal sector will charge between £1,000-£2,200 a day.
Why bother?
Legal practices want to stand out because, in a crowded market, differentiation has an impact on the bottom line – it is easier to win work when you are known for it. Hence, Melissa Davis, founder and managing director of PR agency MD Communications, says: 'The most common objectives of clients are around raising awareness in the market and the understanding of their core offering.'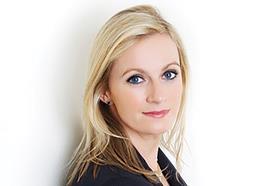 A law firm may already have a fairly high profile, but an unbalanced one, she adds. In other words, the firm is known for the wrong thing, and that is affecting business. This is 'less usual', she says, while noting another popular objective: 'More and more firms are looking to put up more junior members of the team as the spokespeople and will ask their agency to build a profile from scratch, despite there being partners who are already very well known.'
Melanie Riley, director of Bell Yard Communications, notes: 'Additional aims can be to encourage recruitment and raise awareness of individuals in the market to improve directory rankings. Wider objectives may also be to highlight campaigns for law change, charitable endeavours or the firm's pro bono activity.'
A firm's leadership should also be aware that media coverage may not be a choice; for example, it arises from partner defections or allegations of sexual harassment that become public. At such times it pays not to be a media novice.
'You may not know precisely what an incident will be, but experienced PRs should have a good understanding of the range of issues that may arise and be prepared to deal with them,' advises Daniela Conte, head of European PR at international law firm Skadden. 'The best ways to prepare for negative PR or an incident are to have established a position of trust within the firm, ensure everyone is aware of their role, and to undertake informal and formal scenario planning.' In that context, she says, 'agencies are a useful resource when responding to a negative event as they provide an objective, third-party perspective which can be useful'.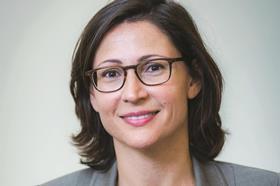 A law firm deciding to increase its PR efforts needs to start by setting a clear strategy. At this stage Clementine Hay, associate director at Byfield Consultancy, says: 'A PR strategy should give a clear, agreed roadmap of what the firm and agency are trying to achieve; how to get there; and measures for success. To do this, briefings with all relevant spokespersons are vital, as is an understanding of the law firm's business development and marketing plans to ensure that these are incorporated into the strategy and that the PR activity is aligned to them.'
If the relationship between a chosen PR adviser and the law firm is going well, this is also a chance to challenge and direct a firm's expectations, which may have been unrealistic. As Riley recounts: 'One less usual example of a PR objective was to get a specific partner on the BBC Question Time panel. While an undoubtedly charming, quiet and thoughtful lawyer, he's unlikely ever to give a strong opinion on what he'd like for tea, let alone on the political and social topics of the day.'
What can go wrong?
A common mistake, Davis says, is for a firm to think its PR spend has entirely outsourced the task of building its profile – that the firm has engaged someone good, and can just get on with fee-earning while its profile rises. The strategy set requires further investment.
'It's all about relationships. The relationships the agency has with you and with the target journalists you need,' she explains. 'This requires your help and input – they'll need to pick your brains and understand often complex material, and develop campaigns on your behalf. If they can't get hold of you, often in a short time scale and the journalist is waiting, this won't help any of the relationships – or the results.'
It is important to be clear on who the target audience is. Coverage for the sake of coverage may have some value, but while an appearance by a lawyer on daytime TV's Loose Women might garner attention, if the target audience are corporate counsel or commercial property developers, it is time wasted.
'Target audiences vary wildly depending on the firm and practice group,' Hay says. 'Engaging both internal and external stakeholders, including peers, is important, and thinking about the best way to do that depends on the audience. For example, a video message from the managing partner might be the correct approach when announcing an office move, but a traditional exclusive in a national newspaper may be more appropriate for a bespoke quantitative analysis on a piece of legislation affecting clients.'
The wrong approach can also be counter-productive. While an agency will often want to show the client an audit of work done, even where there was no result, achieving that evidence may include repeat follow-up calls to journalists and editors who were not interested in the original pitch. That may also be happening because either the PR professional did not confront the client with their opinion that the item promoted was not newsworthy, or because the client did not listen to such advice.
As Riley notes: 'The law firm should be willing to be challenged by the PR agency and respect its advice.'
To get the most out of the relationship, Clo Davey, associate director at agency Farrer Kane, observes, lawyers need to recognise that what is being asked of them is different to legal advice. 'Lawyers are typically – and quite rightly – sticklers for detail, so it can feel unnatural to put forward ideas for PR initiatives which have yet to be subjected to thorough research or due diligence,' she says. 'But delays can lead to missed opportunities. Sharing fledgling thinking with your agency can help ensure effort is directed appropriately and avoid fee-earners or communications teams going off at a tangent. It is also a key element in allowing firms to capitalise on news-driven opportunities, as well as a crucial factor in helping ensure that looming crises are averted.'
It is worth noting that journalists regularly relate causes of irritation in their contact with PR professionals. These include over-claiming on a lawyer's seniority (can all lawyers really be a 'leading lawyer'?), or a pitch that does not mention the lawyer's name ('my client, a leading lawyer, could comment on this'). A client's strength of opinion being overstated is another bugbear. While a comment article can reflect on both sides of a debate, the author does need to commit to a view to make the article, or broadcast interview, interesting.
To help, clients should want some extra assistance as part of the service provided by either a PR agency or an in-house function. 'Value-added service should be a given for any good agency,' Hay says, 'whether that be a crisis communications audit or additional media training.'
'Media training is invaluable,' Riley says, 'getting a lawyer to truly understand the differences in approach needed for different media outlets, what each journalist is looking for from communications, or how social media is not an end in itself.' Monitoring and evaluation, according to pre-agreed parameters, should be expected, she adds: 'Regular reporting from the PR company should be a prerequisite. In turn the PR should expect close collaboration and to be privy to the firm's strategic planning to ensure the PR activity is appropriately channelled.'
New media
In the modern media age, some things have changed – radically on certain fronts. Press conferences and press releases are less important.
'When I started out in PR 20 years ago we used to write our press releases then walk round to the newspaper offices and deliver them by hand,' Davis recalls. 'How things have changed. The need to communicate the message to journalists is still there but instead of getting a hand delivered A4 sheet of paper news is now breaking on twitter and all news outlets are online so they can be published in moments.' She says PR professionals, as a result, 'need to be smarter and use data, not just words, to capture the attention of a busy journalist, infographics are a great example of this. Some journalists I know ignore blanket releases and literally nothing will make them interested'.
Antonia Welch, is a freelance PR who started her career at a magic circle firm before taking 10 years out on starting a family. On returning, she reflects, much had changed. 'The enormous changes brought on by the explosion of social media were acutely apparent when I returned to work,' she notes. But while the pace and feel of communications had changed, it would be wrong to assume that all the basics have changed with that. 'While social media and other digital platforms such as podcasts have made it far easier for law firms and other professional services firms to push out content, this hasn't usurped the importance of placing stories in the press, a key role of a legal PR,' Welch concludes. 'If anything, the third party credibility provided by the media has made published content even more valuable.'
A proliferation of online platforms and the greater flexibility publications' websites have, compared to hard copy has increased opportunities for coverage, she adds, but she does note one change for the worse: 'Thanks to the 24 hour news cycle journalists are more desk bound, so it's harder to get to know them on a personal level, to build a rapport and to persuade them to meet clients. All too often, comment is issued by email so inevitably things can get a little lost in translation.'
Social media 'brings immediacy to the role', Riley says, 'something that many lawyers find inherently disturbing. It also brings a propensity for error and an exaggeration as to influence and authority. It allows for direct statement of a position but it is a challenge to rely on it for interpretation, in few characters, of often complex and nuanced legal decisions. It is the canary in the coalmine when an issue or a trend is brewing, allowing quick thinking teams to respond. It can also amplify the reach of traditional media.'
Despite social media's unpredictability, Hay says, law firms and their PR advisers cannot ignore it 'No PR plan is complete without a digital plan. Social media has brought many more opportunities for positive engagement. Monitoring has also expanded because firms need to know the reaction on social media to a campaign.'
Has it worked?
When a firm has invested time and money in PR, sustained for a decent stretch of time, how can its decision-makers know if it was all worthwhile?
A common measurement tool once used by political party press offices was a weekly coverage graph. For each story that got coverage, an office junior would count the number of lines a spokesperson achieved in a publication, then multiply the total by the newspaper or magazine's circulation figure.
That method has not survived. What, though, should law firms look for? The idea that results in PR can be precisely and meaningfully measured is hotly debated.
'It is a tricky question in PR, as there is no definitive measurement tool,' Hay says, 'but yes you can measure. "Advertising value equivalent" has been around a long time, but key performance indicators for each client, and making clear what the objectives are for the PR campaign or plan, means that you can benchmark success.'
Clare Rodway, founder of Kysen PR, has committed her consultancy to payment by results. 'When we set up in 1999, we decided to measure our work for clients by editorial output rather than time input,' she explains. 'We are very proud to say that we don't do timesheets. Instead we work to editorial targets.' These are agreed with clients at the outset and relate to the type and volume of media coverage required to – for example – 'put them on the map for a certain type of work, or change perceptions of the sort of work they do, or whatever other strategic objective they may have that's driving PR spend. We take responsibility for delivering those targets.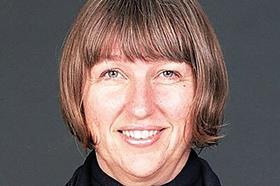 'You also need to measure whether the editorial achieved is actually delivering the hoped-for business benefits,' she adds. According to the Association for the Measurement and Evaluation of Communication, Rodway notes, best practice is to benchmark perceptions at the start of a PR programme and then measure the shift in perception after six to 12 months. The association recommends setting aside 5%-7% of the total PR budget to cover the cost of that measuring job. But she observes: 'I have to say, in my 30 years of doing PR for the legal profession, I can count on one hand the times law firms have wanted to spend this much on measurement. Generally they'd rather the money was spent on more PR.'
Success should include being a hit with one audience that is frequently forgotten. In closing, Conte reflects that communications strategies too often ignore an organisation's own people. 'Working in-house provides an unparalleled opportunity to develop close internal relationships which results in a nuanced approach to law firm PR.
'Internal communications is viewed as the poor relation of PR,' she adds, 'but a firm's partners, lawyers and professional support are its most important ambassadors. Unless they feel engaged and well-informed, both day-to-day and during a crisis situation, external PR efforts can be a waste of time.'
WHAT MAKES 'LEGAL' NEWS?
Ben Davies, a former BBC journalist who is now the Law Society's head of media relations, says it is important to understand the nature of media interest in legal issues. 'There is a great deal of demand from all parts of the media to get expert commentary and explanation from solicitors,' he says. 'That's because law cuts through everything.
'If you gain a reputation as an expert in your field, able to explain complex areas of your work in straightforward language, my feeling is that it will help your personal reputation and your practice.'
The Law Society's press office receives many enquiries of the 'consumer problem kind', such as will disputes and conveyancing. 'We also get a reasonable number of enquiries about crime and criminal proceedings, as well as about family law,' Davies says. 'Then there's the business of law and issues relating to Brexit.'
'One caveat though,' he advises: 'The rules of engagement change considerably if you're part of a story – if you're defending a controversial client, or you or your firm are accused in the media of doing something wrong. If you find yourself at the centre of a crisis comms moment, get some expert advice. In the first instance, the Law Society press office is always happy to try and assist our members.'