Retirement can herald the happiest days of a lawyer's life – or the start of a new career. Jonathan Rayner talks to three solicitors about how they have made the most of their golden years
Some lawyers meticulously plan for their retirement. Others have it thrust upon them, while still others never seriously contemplate it. Three solicitors spoke to the Gazette about their pathways to retirement – or not to retirement, as the case may be.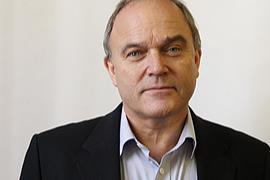 They speak about filling their days with new hobbies or existing hobbies to which they can now devote more time. They get to see more of the grandchildren and have the time and energy to pursue their passions, such as political activism or reading. One of them says she took early retirement from the Crown Prosecution Service, only, after a short break, to start all over again with a new career. All three of them profess happiness with their lot, which is encouraging for those of us still counting the days until we can clock off for a final time.
Ronnie Fox of City firm Fox & Partners says you should plan for retirement because otherwise it won't happen by itself.
'You should work out what you enjoy and arrange things so that you do more of it,' he says. 'If something doesn't give you joy, then throw it out. You should look at retirement as a new career and plan for it accordingly. It's all-important to acquire new skills and interests by allowing your curiosity to roam free.'
It is this 'curiosity', explains Fox, that keeps the mind active by filling the gap left when professional practice no longer occupies centre stage in one's life. 'It is why I'm learning how to fly a drone, if only to inspect the tiles on the roof of my house. It's also why my eldest granddaughter is teaching me how to play the piano and why my wife and I have recently begun playing contract bridge.'
Fox has just finished editing Partner Retirement in Law Firms, a book that looks at retirement from the perspective of the firm and the individual partner. There are chapters devoted to accounting, tax, emotional impact, financial planning and exploring a new career. The book also covers topics such as voluntary and involuntary retirement, and when, how and what to do about retirement.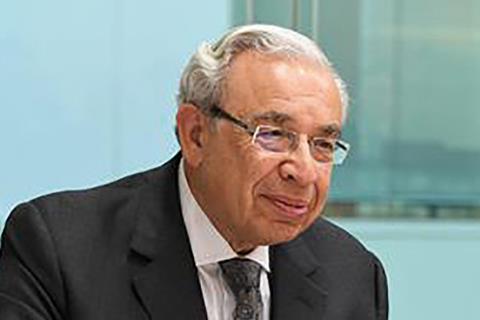 Reviewing the book in the 20 April issue of the Gazette, David Pickup, a partner at Aylesbury firm Pickup and Scott, observed: 'We all need to keep plans under review and have an "exit strategy". This is something to consider at every stage in one's career. Retirement is described as the "longest holiday of your life", which seems a bit daunting. But this is an excellent guide, whether that holiday is in the Caribbean or in a tent.'
Fox himself has begun reading some of the 'loads of books' he acquired years ago and has never got around to opening.
'Some are not worth persevering with so I put them aside, others I get a great deal from,' he says.
He adds diplomatically: 'I still read the Law Society Gazette, of course.'
Fox says lockdown is not just a great opportunity to read more books: 'It is also an ideal opportunity to start planning for your retirement and preparing for whatever life after law might hold for you.'
Malcolm Fowler is enjoying the 'enforced retirement' brought about by breaking his leg on the front door step of his Midlands home. The accident signalled the end of 47 years of practice in the Crown court and elsewhere, where he exercised his higher rights of audience in criminal trials.
'I was constantly terrified,' he confides, 'with a thudding heart, sweaty palms, the full Monty. But despite all the office politics and frustrations, there will always be some aspects of work that you miss. And there will always be some things that you fear. Covid-19 and Brexit – heaven help us – have come along together and are sure to affect all our futures.'
Nonetheless, Fowler is an optimist and unafraid of championing lost causes. 'After all,' he says, 'what cause that you're bound to win is worth getting out of bed for?'
SRA extends post-run‑off cover
The closure of the Solicitors Indemnity Fund (SIF) has been postponed for a further 12 months, the profession's regulator recently announced. The delayed closure means that from 30 September 2021, firms that have shut down without a successor practice will no longer be able to rely upon the SIF for post-run-off cover, but will need to make their own insurance arrangements if they require run-off cover beyond the mandatory six years.
The Solicitors Regulation Authority's decision to scrap the SIF has been a long time coming. As long ago as 2000, the Law Society decided that SIF would provide additional post-six-year run-off cover only until 30 September 2017. In 2012, however, a three-year extension was agreed so that cover would apply to claims notified to the SIF before 30 September of this year. Following an SRA board meeting in June 2020, cover has now been extended another 12 months to 30 September 2021.
The board had been asked to consider a range of options in the light of the Law Society's request to delay the closure of the SIF by three years to 2023. This was unaffordable, the board concluded, but a shorter extension of 12 months was viable. The board reasoned that this extra 12 months would give affected firms, solicitors and insurers the time to scrutinise and adopt newly developed products that could offer post-six-year run-off cover to those who want it.
The SRA's decision to close the SIF has always been controversial. One retired solicitor, who asked not to be named, told the Gazette: 'It cannot be right for the SRA to cut retired solicitors loose and leave them to risk losing their assets, in many cases their homes.
'The Law Society ought to be taking steps to persuade the SRA that either the SIF should continue indefinitely or arrangements should be made to insure former practitioners, who in many cases will be liable for the negligence of employees of their firms years ago and of which they were unaware. If necessary, a fund could be set up from contributions by members who are currently practising.'
SRA board chair Anna Bradley commented: 'We know that the insurance market has been hardening and that products for post-six-year run-off cover have been slow to develop. This further extension of the use of SIF to provide that extra cover – which is on top of our regulatory requirements – gives firms and insurers more time to focus on developing additional insurance for those who are interested.
'We urge those affected to use the next 15 months to work with insurers, brokers and the wider profession on products that suit their needs, prior to SIF finally closing.'
Learn more about the history of the SIF and the recent decision to extend it by 12 months by searching for 'SIF' on the SRA's website.
Continuing passions
Fowler's retirement is shaped by continuing to pursue the many passions that inspired him while still practising. He holds a pro bono post on the West Midlands Police and Crime Commissioner's ethics committee. He is a 'foot soldier' for his constituency MP, the Labour politician Steve McCabe. He still espouses human rights challenges, campaigns for better interpreter services in the justice system and works for the National Council of Resistance of Iran, a political organisation focused on replacing the present regime in Iran. He is also learning Italian to communicate better with friends and neighbours near his 'modest pied-à-terre in deepest rural Sicily'.
In common with Fox, Fowler places a high value on curiosity: 'It is an attitude that drives you to want to be constantly surprised and learn new things about the world every day.'
Ann Crighton is the embodiment of Fox's conviction that retirement should be regarded as a new career – and planned for accordingly. She worked for 20 years at the Crown Prosecution Service (CPS), rising from Crown prosecutor to senior Crown prosecutor and then becoming, in 2000, 'one of the CPS's first home-grown Crown advocates'. (Crown advocates, who are usually barristers, have rights of audience in the higher courts.)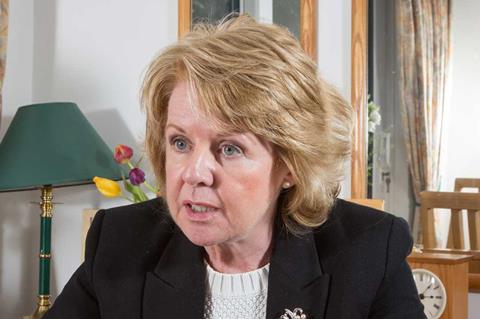 She also found time to climb through the ranks to national convenor of the CPS lawyers' trade union and to sit as a member of the Employment Tribunal. She took voluntary redundancy from the CPS in July 2013 so that she could spend more time with her teenage son.
But, after a two-year sabbatical, and missing 'the cut and thrust of advocacy', she quickly realised that retirement was not for her. How could she use her advocacy skills and knowledge of the courts to forge a new career?
The answer was obvious. She was called to the bar in 2015 and nowadays works as a barrister from her own chambers, Crighton Chambers.
'I'm a self-employed Uber-type barrister,' proclaims Crighton. 'In 2004, the rules changed so that members of the public could go directly to a barrister for help rather than having to go through a solicitor first. That's my business model. There's no middleman, no solicitor who expects to be paid for instructing a barrister on your behalf. I can see your case through from cradle to the grave. And I can do it at a fraction of the cost because I don't have to factor in all the expense of business rates, administration, staff salaries and the rest. I specialise in criminal advocacy, both for prosecution and defence, in particular for motoring law.'
The transition from solicitor to barrister, she explains, was made easier because as a solicitor with higher rights of audience she was exempt from pupillage. She continues: 'I joined a chambers at first, then decided to go it alone and self-clerk [source her own work]. My background [her first post in the world of law was secretarial] makes it second nature to send out bills and do other administrative tasks. And because I've been prosecuting for 20 years, I know what the prosecution should be doing and can spot any holes in their case.'
Like Fox and Fowler, Crighton is enjoying her new life. 'I wish I'd been doing all this years ago. Providing I remain fit and healthy, I've no intention of retiring.'