The opening of the Indian market to foreign law firms has been an elusive prospect since the country liberalised its economy in the early 1990s.
For UK firms, the attraction is obvious. India is booming, and closing in on China, particularly since the 2014 election of prime minister Narendra Modi, who has made attracting foreign direct investment (FDI) a priority. In 2015, FDI into India increased by 26% to $44bn.
India is the world's second-fastest-growing major economy, after China. The International Monetary Fund forecasts that it will expand 6.6% in 2016/17.
For UK lawyers, India has the added advantage that English is widely spoken, and it shares a common legal and administrative history with Britain – its legal system is based on English common law.
Binding India to the UK are large capital flows. Investment from India rose by 65% in 2015, making it the third-largest source of FDI in the UK, while the combined turnover of fast-growth Indian businesses in Britain increased by £4bn to £26bn, according to Grant Thornton research published last year.
In light of the UK's decision to leave the EU, we expect India to be an increasingly important ally for the UK

­— Sherina Petit, Norton Rose Fulbright
As Norton Rose Fulbright's London-based partner Sherina Petit notes: 'Traditionally well-known for being strong in the technology, telecoms and pharmaceutical sectors, Indian companies are now entering new markets.' These include financial services and energy, leading to 'lucrative legal work', she adds.
India will be one of Britain's most important post-Brexit trade partners. It was the first country outside Europe prime minister Theresa May visited after the referendum, accompanied by a business delegation. Petit says: 'In light of the UK's decision to leave the EU, we also expect India to be an increasingly important ally for the UK.'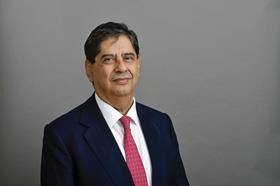 Yet, says Sarosh Zaiwalla, founder of City-based Zaiwalla & Co, the country remains closed to foreign law firms, which are not permitted to open offices there, thanks to 'a very powerful' lobby representing a handful of large domestic firms.
'The real problem is that there are four or five Indian law firms monopolising the international work in India, and they are behind the scenes lobbying not to allow foreign firms to come in,' Zaiwalla says.
Ashurst corporate partner Richard Gubbins, head of the firm's India practice, says: 'If I can put it very simply, and you have to go back 23 years, the government of India has always been supportive of international law firms wanting to set up an office in India'. This has not changed following the 2014 general elections: 'Both [Modi and the current finance minister and lawyer Arun Jaitley] have been supportive in the statements they have made publicly about wanting to bring international legal expertise into India, but at every step of the way there has been vehement opposition, not just from the Bar Council of India [BCI] but also from the Society of Indian Law Firms [SILF].'
The latest setback came last September, when the profession's regulator, the BCI, withdrew its own draft rules, issued in July, to allow foreign firms and lawyers to operate in India. In a six-page letter to the Ministry of Law and Justice, the BCI cited 'strong opposition' from state bar councils, and said it would be 'tantamount to contempt of court' and a 'travesty of justice' if liberalisation went ahead before the Supreme Court gave judgment in Bar Council of India v AK Balaji & Ors, which started in the Madras High Court in 2010. This case will play an important role in determining whether or not foreign firms and lawyers are permitted to practise in India, lawyers contacted by the Gazette confirm.
There are four or five Indian law firms monopolising the international work in India, and they are behind the scenes lobbying not to allow foreign firms to come in

­— Sarosh Zaiwalla, Zaiwalla & Co
Hopes had also been invested in a memorandum of understanding on opening up the market, drawn up by the Law Society, Bar Council and the Bar Council of India to coincide with an official visit to the UK by Modi in November 2015. But the MoU was not signed. The BCI, the Gazette understands, declined to join Modi's delegation.
May visited India in November, putting promotion of UK legal services top of her agenda. She is not the first high-ranking British politician to try and break the impasse. Former chancellor George Osborne and Indian finance minister Arun Jaitley agreed on further liberalisation of the Indian market when they met in London in January 2016, but no timescale was set.
Justice secretary Liz Truss said of May's three-day trip to India: 'The prime minister will visit India this month to pave the way for UK lawyers to practise there, helping to improve our international business and trade. English law is a massive asset that we can leverage for wider business negotiation.'
Truss told MPs that progress was being made and that May's visit would accelerate that progress.
In January, the government of India took tentative steps toward opening up the legal market by amending the rules governing the country's special economic zones (SEZs) that would allow foreign firms to operate within these zones for the first time. But the SILF objected. According to local reports, the BCI has lodged a formal protest over the government's relaxation of the rules.
Enormous opportunities
Opportunities in the legal sector abound in a jurisdiction with a young population of nearly 1.3bn and a GDP of $2.25tn. Hindu nationalist Modi, who won a landslide victory in May 2014, has steered the Indian economy into expansion mode and foreign law firms are reaping benefits despite the restrictions.
I was very optimistic in July. We were closer than ever to real liberalisation. But the whole move to put out draft rules and then withdraw them set the clock back

— Rahul Guptan, Clifford Chance
'The economy as a whole saw a huge uptick in activity after the last general election,' says Clifford Chance capital markets partner Rahul Guptan. Modi's economic measures are boosting both foreign and domestic investment across a wide variety of sectors, he notes.
'All of that has resulted in increased activity levels,' adds Singapore-based Guptan, who is responsible for developing Clifford Chance's footprint in India. The magic circle firm has a global team of around 200 lawyers working on India-related matters across core areas of banking and finance, capital markets, litigation and dispute resolution. They have all seen 'the maximum amount of activity and growth' in the past 12-24 months.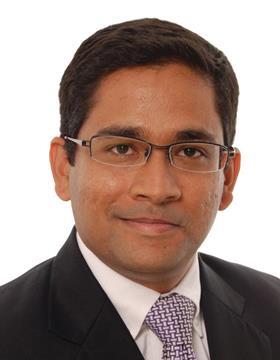 Earlier this year, a team led by Guptan advised the underwriters on the international aspects of the $184m initial public offering of BSE Ltd (formerly the Bombay Stock Exchange), Asia's oldest stock exchange. The IPO was the first listing of a stock exchange in India. Last year, Guptan also led a team from Clifford Chance which acted as the sole counsel to the bookrunners, including Bank of America Merrill Lynch and Citigroup, on Indiabulls Housing Finance Ltd's raising of $200m Masala bonds. Clifford Chance has also built a reputation in contentious matters. Head of litigation and dispute resolution for Asia Pacific, partner Nish Shetty, is the co-chair of the Council of Arbitration of the Mumbai Centre for International Arbitration. Launched last October, the council is the first of its kind in India.
Fellow magic circle firm Slaughter and May is equally upbeat about India. London-based partners Nilufer von Bismarck and Simon Hall, co-heads of the India practice, tell the Gazette: 'Given the increasing liberalisation of the Indian economy, and the opening up to FDI, the sectors that will see particular growth are infrastructure and defence, telecoms and IT, pharma and consumer goods, including retail.'
Slaughter and May's experience in India spans decades. It has advised both overseas clients doing business in India and Indian clients pursuing opportunities abroad across a wide range of sectors and legal disciplines, including M&A, project financing, employment, IP/IT and capital markets.
'We have built significant knowledge of the Indian market through our involvement in a number of major transactions in the country,' the partners say. For instance, the firm has advised Standard Chartered on the first primary listing of an overseas company in India; and 21st Century Fox's Star India and Star Middle East on their successful bid for the global audiovisual rights to ICC Events from 2015-2023. In the rapidly consolidating Indian telecoms sector, Slaughter and May recently advised India's Reliance Communications on the combination of its wireless business with rival Aircel, a deal which creates India's fourth-biggest telecom operator by customer numbers and revenue with a net worth of $5.2bn.
Herbert Smith Freehills' India group numbers more than 200 lawyers globally, including more than 50 partners. 'We are supporting a growing number of international clients on their investments in India, and see an increasing number of network clients investing [there],' says London-based partner Chris Parsons, the India practice chairman. Parsons, who also sits on the board of the UK India Business Council, points to the firm's 2016 global M&A survey of 700 senior executives at major businesses around the globe: 95% of respondents said they expect south Asia, dominated by India, to see an increase in future M&A activity.
'Our established India practice advises clients on high-profile and significant cross-border transactions, disputes and financings. We advise international corporates and financial institutions on building their operational presences in India, and Indian companies on expanding their global footprints,' Parsons adds. The practice is spread over a wide variety of sectors: consumer products, pharmaceuticals and healthcare, energy and infrastructure, telecoms and digital technology.
Recent work includes advising Caisse de dépôt et placement du Québec on its acquisition of a significant minority interest in TVS Logistics Services Ltd from Goldman Sachs and KKR; metals and mining group Vedanta Resources plc on its claim against the government of India under the bilateral investment treaty between the UK and India; and telecoms company Bharti Airtel on a series of disputes with Econet Wireless in relation to Bharti's subsidiary in Nigeria.
Norton Rose Fulbright is another London-based international firm with a sizeable India practice: 20 'active' partners globally 'spend a significant amount of time working with Indian law firms' on inbound and outbound matters.
'The number, size and complexity of India-related transactions we advise on continue to rise year on year,' says Petit, who was appointed head of the India practice in 2016 to promote the firm's focus on the jurisdiction. The practice handles general banking transactions for Indian banks, financing of energy-related projects, corporate work and disputes. Clients include Indian conglomerates and major multinationals such as Hinduja Group, Armstrong Energy Global Ltd and Rosneft; and Indian and international financial institutions, including ICICI Bank, Asian Development Bank (ADB) and Axis Bank.
Recent deals include advising Indian multinational Crompton Greaves Ltd on the $126m sale of its international power business to US global private equity and infrastructure investment firm First Reserve; and ADB, in a deal worth $690m in respect of loans for wind and solar plants in India.
Ashurst's India practice counts on 60 lawyers, including an India 'champion' in each of the firm's 25 offices to manage work flows in and out of India.
'Energy and infrastructure play a big part in our Indian practice,' says London-based Gubbins. These sectors are a focus for Ashurst globally. 'We have seen much interest in the renewable energy sector,' he adds, pointing to Italy's Enel, which Ashurst has advised on the acquisition of Indian wind power firm BLP. The firm is also advising ADB on the funding of infrastructure and energy projects, including an industrial development along India's east coast; and Japan's JBIC on another industrial 'corridor' between Delhi and Mumbai. It is also assisting South Korea's Kia Motors in setting up a manufacturing plant.
'It's not just inward investment into India,' Gubbins notes, pointing to GVK, the Indian conglomerate the firm is advising on 'the largest ever project financing' by an Indian company outside India (worth $8bn, in Queensland, Australia).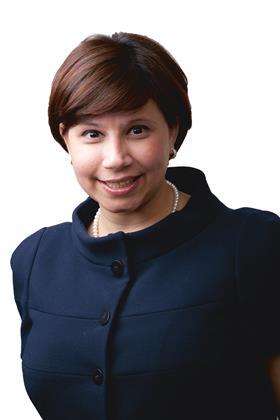 Positive noise?
Foreign firms are not permitted to establish in India, but they can practise on a 'fly-in, fly-out' basis when advising on non-Indian law.
This has its downsides. First, they have to rely on third parties for Indian law expertise, instead of providing it themselves. Gubbins says: 'If you look at our practice, the biggest international cross-border M&A and financing deals are effected under English or New York law, with local domestic legal advice being obtained in the relevant underlying jurisdictions. To the extent that we need to provide Indian legal advice to our clients, obviously, we would like to do so.
'And also, if we were [permitted] to set up in India, we would be able to be much closer to and serve Indian corporates and banks, who want to do deals and business outside India in all the jurisdictions where we have the capability to advise them.'
Zaiwalla, the first India-born solicitor to open a firm in the City of London, in 1982, says: 'I have always spoken out for liberalisation. I always give my example.' Only Indian citizens are allowed to practise in India, yet Zaiwalla, who arrived in England from India in 1975, was able to qualify as an English solicitor and set up his own firm, which specialises in international commercial arbitration and litigation. It has acted for the president of India, the government of the PRC, and tycoons Robert and Vincent Tchenguiz. 'Today we are as good as the magic circle firms, in fact 70% to 80% of our litigation cases are transferred from a magic circle firm.
'There is nothing to fear from the competition. It will only improve standards and give young Indian lawyers an opportunity to join foreign firms.' India's legal profession, which is now split into senior and ordinary advocates, reflects India's 'patronage system', a legacy of colonialism, Zaiwalla says. Unemployment in the legal profession is high, particularly among those without connections in high places. The entry of foreign firms would make the system more meritocratic, Zaiwalla argues.
'Opening up the profession will make it easier for India to attract foreign direct investment,' he adds. External investors are more likely to invest if they can use their own trusted legal advisers.
Not all are downbeat about the prospects for reform. Amarjit Singh, CEO of the City-based India Business Group, says: 'The reform mood music is upbeat, with ongoing discussions between Indian regulators and stakeholders about agreeing a phased form of liberalisation.
'Post-Brexit, any meaningful discussions about an all-embracing UK-India FTA will require serious consideration to open up key… protectionist areas such as legal.'
Yet, 'road blocks are continually being put in the way of any advancement, and that has been the case for the last 23 years,' Gubbins observes. Ashurst established a liaison office in Delhi in 1994, after receiving a licence from the Reserve Bank of India (RBI), along with Chadbourne & Parke and White & Case. But a lawsuit was brought against the RBI and the three foreign firms by Indian public interest group Lawyers Collective on the grounds that they were contravening India's Advocates Act 1961 by practising law in India. Fifteen years later (in December 2009) the Bombay High Court ruled that the practice of all law by foreign firms and lawyers in India was illegal, and that the RBI should not have granted the licences. The three firms left, including Ashurst, whose Delhi office closed in February 2010.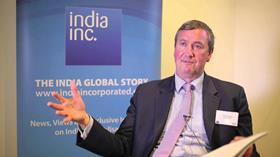 After the latest U-turn by the BCI, foreign lawyers are sceptical the market will open up any time soon. The draft BCI rules for registration and regulation of foreign lawyers in India, published in July 2016, recommended a phased approach to liberalisation. The first phase would see foreign lawyers enter the market to practise non-Indian law and international arbitration and then, in the third and final phase, form joint ventures with Indian firms. 'In future, foreign firms should be allowed to set up own shops or acquire 100% of Indian law firms in accordance with applicable laws and FDI policy,' the BCI said.
'I was very optimistic in July,' Guptan says. 'We were closer than ever to real liberalisation. But the whole move to put out draft rules and then withdraw them set the clock back.'
There is also a tepid enthusiasm for the government's amendment to the rules (The Special Economic Zones Rules, 2006) governing India's SEZs in January, removing the ban on the establishment in SEZs of 'legal services and accounting'.
'It is a step in the right direction, but it is not enough,' Zaiwalla says, noting that foreign firms would prefer to open offices in the main cities – Mumbai, Delhi, Kolkata and Chennai.
Domestic outfits are also more likely to benefit from this relaxation of the rules than foreign counterparts – at least initially. They will be able to serve a clientele of Indian banks and other financial institutions that will be located in the SEZs, and do cross-border work too. 'There are huge potential benefits for Indian law firms,' Guptan notes.
In the absence of progress here, Singh advises firms with no previous India contact to seek in-country recommendations for local counsel. 'Getting on a plane and meeting with Indian counterparts is a good way to assess compatibility,' he adds. 'Connecting with in-country trade bodies and business chambers will help penetrate local networks, [breaking] into professional adviser networks.'
It is unclear, Guptan says, whether or not the provisions of the Advocates Act 1961, and the BCI Rules 1975 that prohibit foreigners from practising law in India, will be 'disapplied' in the SEZs. Furthermore, the issue is still sub judice in AK Balaji; in September 2015, the Supreme Court also granted leave to appeal against the Bombay High Court's decision in the Lawyers Collective case to Global Indian Lawyers Association, a pro-liberalisation group.
It only makes sense for an international law firm to set up an office in India if we are allowed to practise law in precisely the same way as we can in Hong Kong, Singapore and Tokyo

­— Richard Gubbins, Ashurst
'It is a move in the right direction but it is not yet a comprehensive enough policy change that can be acted upon,' Guptan says, adding that the international community, including the Law Society, 'has been quite categorical that we want a clear roadmap for liberalisation. We do not want to be on the ground in India and subject to questions, challenges and doubts about how we practise'.
Would others consider the SEZ option? 'It all depends on what we are allowed to do,' Gubbins says. 'The message that has been relayed back to me is that the first thing international law firms will be able to do is international arbitration.
'If you ask my honest view, would we set up an office in Ahmedabad solely to do international arbitration? The answer would be no.' Gujarat International Finance Tec-City, near Ahmedabad, is a SEZ being developed as India's first international financial centre.
'To my mind, it only makes sense for an international law firm to set up an office in India if we are allowed to practise law in precisely the same way as we can in Hong Kong, Singapore and Tokyo,' Gubbins concludes.
For now, foreign firms' approach is to work with a variety of Indian referral firms. 'We are not constrained by formal alliances or having to cross-sell fixed networks,' von Bismarck and Hall say. 'This flexibility gives our clients the highest-quality advice possible.'
Norton Rose Fulbright has 'longstanding relationships' with top Indian firms, including Amarchand & Mangaldas & Suresh A Shroff & Co, AZB & Partners, and J Sagar Associates; Ashurst has a non-exclusive best friend referral arrangement with Indian Law Partners.
Liberalisation of the country's legal sector may still be some way off, so for the moment it is business as usual for foreign law firms in India.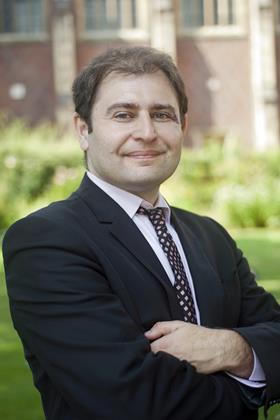 Immigration headache
'India is an important jurisdiction for the Law Society and we monitor the situation very closely,' Chancery Lane's head of international
Mickael Laurans (pictured) says. 'We are talking to members about whether [opening in the SEZs] would be of interest. At the moment, we haven't got any hard evidence that it would make a significant difference in terms of the ability of foreign lawyers and firms to establish and practise in India.'
As for the memorandum of understanding with the BCI, Laurans says: 'There are certainly some discussions as to whether there would be an opportunity in the future still to sign the MoU.'
One sticking point is the UK's immigration policy, which has hampered progress of any new trade deal with India, either with the EU or a post-Brexit Britain.
'If you look at previous attempts to have a free trade agreement between the EU and India [negotiations have been ongoing since 2007], there have been a number of issues that have acted as stumbling blocks to an FTA,' he says. 'The issue of visas for Indian professionals is one of them.' In the UK, there are also restrictions on visas for Indian students, which are included in the total number of migrants.
'The UK needs to attract the necessary skills from India to enable the close relationship between [the two countries], and that includes making Indian students welcome at our universities, and it includes making them welcome in the FinTech sector,' Ashurst corporate partner Richard Gubbins says. The UK leads in FinTech in Europe.
Although foreign lawyers can obtain visas in India to visit clients or referral partners, they need to be aware of tax issues when visiting frequently, according to the International Bar Association.
Under the India-UK tax treaty, foreign law firms' representatives are subject to income tax on fees earned from India if their stay in the country exceeds 90 days in a tax year. 'From a risk and compliance perspective, it is a very important issue to take into account,' Laurans says. 'Certainly, it would be one of the factors at play in terms of the viability of opening up an office in India.'
Marialuisa Taddia is a freelance journalist