Presidents' and Secretaries' conference
There are more than 90 local law societies across England and Wales. Three of these – Birmingham, Bristol and Kent – predate the national Law Society, which was founded in 1825. Birmingham Law Society now has more than 5,000 members, while the Association of South Western Law Societies, comprising Monmouthshire, Bristol, Devon & Somerset, Plymouth, Gloucestershire & Wiltshire, and Cornwall law societies, has a combined membership of more than 10,000.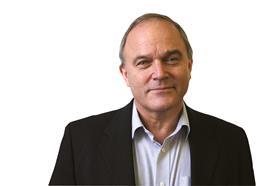 Some of the larger local law societies are based in conurbations with vibrant business communities offering ample scope for law firms to prosper; Manchester Law Society, for example, has 3,600 members. Others, such as Scarborough or Harrogate law societies, have smaller catchment areas. Despite this disparity, all local law societies face broadly similar challenges, including delivering value to members and championing diversity and inclusion. The online Presidents' and Secretaries' Conference 2021 set out to address these and other issues.
National Law Society president I. Stephanie Boyce begins proceedings by reminding the 140 delegates that she and her officers have been busy since last year's conference. 'We have lobbied government to retain legal aid,' she declares, 'to uphold the rule of law and to allow our members to practise without fear of intimidation. We have also lent our support to the UK's application to join the Lugano Convention following Brexit.'
The Lugano Convention 2007 gives certainty on which country's courts may hear a civil or commercial cross-border dispute and ensures that the resulting judgment may be recognised and enforced across borders. It helps prevent multiple court cases taking place on the same subject matter in different countries. (Discussions continue after the European Commission recommended the UK's application be blocked.)
Paola Uccellari and Louise Hanson, both national Law Society directors, add their voices to the roll call of lobbying activities. 'We made sure that lawyers dealing with particularly sensitive or urgent cases were designated as key workers during the pandemic,' states Uccellari. 'We improved access to justice for the victims of domestic violence and we helped postpone, by 12 months, the Solicitors Regulation Authority's planned closure of the Solicitors Indemnity Fund (SIF).' SIF indemnifies practitioners against claims made against them after the statutory six-year run-off period following a firm's closure.
Hanson adds: 'We have given visible and active support to the profession. We are soon to launch a plan to enhance social mobility [that will stress that a person's socioeconomic background has no bearing on their success as a lawyer]. Small firms and sole practitioners are the backbone of the profession and, together with all lawyers, are the bedrock of society. We are telling the story of how solicitors champion the rule of law.'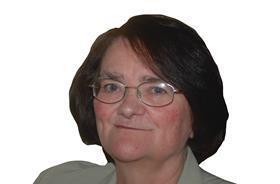 National Law Society equality, diversity and inclusion committee chair Professor Sara Chandler QC (Hon) moderates a plenary session: 'Championing diversity and inclusion.' She starts by outlining the problem areas for law societies and the profession generally, all of which were identified in the national Law Society's report, Diversity Profile of the Solicitors' Profession 2019. 'The under-representation in senior roles of women and minority ethnic solicitors is a chronic problem, as is the unwillingness of otherwise strong candidates, but from less privileged socio-economic backgrounds, to consider a career in the law,' she says. The report found that the parents of most practising lawyers were middle-class professionals.
Chandler continues: 'Smaller firms tend to attract a disproportionate concentration of minority ethnic lawyers who feel that their schooling and social contacts make them unattractive to larger firms. All of this fuels an unbalanced diversity profile of the profession, with much talent going unrecognised and unrewarded.'
The national Law Society's report also highlighted the abuse and bullying experienced by many minority ethnic and disabled lawyers, along with sexual harassment directed at women practitioners.
Birmingham Law Society's Karen Bailey volunteers some of the measures that her society has taken to try and remedy issues of diversity and inclusion. 'You need to go out and actively encourage people who would otherwise be lost to the profession to engage with you,' she states. 'All of our various committees, too, have been asked to look at their particular practice areas and identify potential candidates.'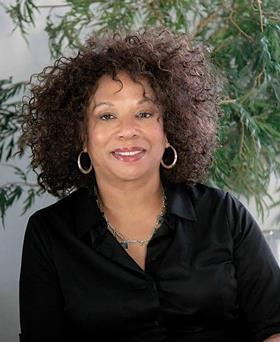 Leicestershire Law Society deputy vice-president Gina Samuel-Richards claims that Leicester was the first multi-racial city in the UK to be acknowledged as such. 'The Midlands Asian Lawyers Association, based in Leicester and Birmingham, continues that tradition,' she asserts. Leicestershire Law Society works closely with the national Law Society's Junior Lawyers Division (JLD) and with local universities. 'You don't need to have been to Eton to progress your career in Leicestershire,' says Samuel-Richards. 'We have also begun getting architects and other professionals on board, which we believe is an innovative way of addressing a lack of diversity and inclusion. There is always work to be done so we always need lots of people to engage with us.'
Another plenary session, this time moderated by national Law Society vice-president Lubna Shuja, seeks to reassure practitioners about two issues of topical concern: the soaring price of professional indemnity insurance (PII) cover and the imminent closure of SIF. Shuja is joined from the insurance industry by Paragon Brokers senior vice-president Ryan Senior and by Nick Gurney-Champion, national Law Society Council member and a consultant solicitor at Isle of Wight firm Biscoes.
Senior, who admits to 'decades of PII experience', reminds delegates that insurers are 'cautious people'. He asks: 'How do you become a preferred risk to an insurer? You "sell" your risk to your broker by giving them honest and detailed information about your firm's practices and claims history.'
He says that firms should put time and effort into ensuring that the underwriters know all the pertinent information. 'You need to explain any large losses that your firm has suffered and, crucially, what you have done since to make sure it never happens again. Do not try and hide claims – insurers will always find out about them. Instead, treat claims as another way of showing your firm in a good light. You learned your lesson and are now a better firm for it.'
Senior recommends that firms make a presentation to brokers rather than simply rely on a paper application. 'A professionally put together presentation demonstrates that you are a professional firm that respects the PII application process.' Has Senior any last words of advice? 'If you haven't already started looking for PII cover, start now!'
Gurney-Champion next gives us a potted history of SIF and discusses what happens next after the recent extension for new claims to 30 September 2022.
He cautions delegates: 'There is talk of a possible hardship fund, but that will primarily be to assist consumers, not practitioners. What can local law societies do? It would be helpful if they contacted retired solicitors in their patch and passed on any feedback to the SRA. They should also encourage members to write to the SRA. And they should keep an eye on the legal press for information about the SRA's forthcoming consultation after this year's PII process is completed.'
Has Gurney-Champion any last words of advice for delegates? 'The days of the traditional partnership model of law firms are over,' he says. 'If you are still in a partnership – whether as a partner in a firm or as a sole practitioner – you are opening yourself up to claims indefinitely. Do not delay. Convert your practice to a limited liability partnership (LLP) – a partnership in which some or all partners (depending on the jurisdiction) have limited liabilities – as soon as possible.'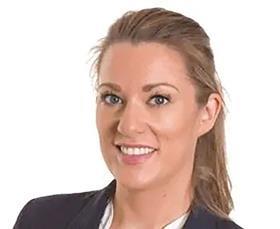 The conference's final session, according to the organisers, seeks 'to tackle the big issue that faces many local law societies… attracting and engaging young and junior solicitors who are so important to our future.'
Surrey Law Society president Mumtaz Hussain says: 'We reach out to younger solicitors by having a JLD member on our committee. We also maximise our reach through social media (which is popular with the younger generation).'
Charlotte Perry, president of Worcestershire Law Society, says that they also engage with junior lawyers through the JLD. 'It is a misconception to think that junior lawyers are only interested in fun social gatherings. Our junior lawyers attend our seminars, take part in sponsored walks and participate in joint events with chambers.'
Westminster & Holborn Law Society's Laura Uberoi says: 'We are working with chambers as well. We are a society for everyone in our area who has a professional interest in the law, such as estate agents, surveyors, accountants and barristers.'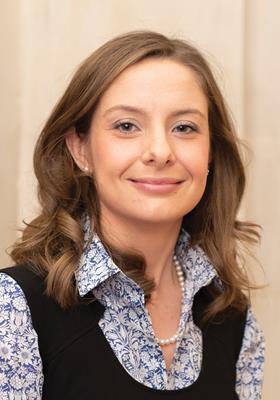 Uberoi goes on to outline 'some of the simple things we can do to make law societies more accessible'. She gives an example. 'For weekend meetings, hire a child carer to provide a crèche for the children of members and visiting speakers. It is inexpensive, but for some makes the difference between attending a meeting or having to miss it.'
The session's moderator, the national Law Society's head of membership engagement and services Valeria Mancheva, asks what topics junior lawyers find most interesting. 'Wellbeing,' replies Uberoi. To which Hussain responds: 'When I was a junior lawyer, nobody cared about my wellbeing, just whether I was meeting billing targets.'
The debate moves on to recruitment. Perry recalls: 'I was talking to my mentee who was intimidated by the fact she had never before worked at a law firm. I replied that I used to be a personal assistant and that it does not matter what your background is. All your skills are transferable. What really matters is if you really want to be a lawyer.'
Uberoi, on the other hand, was interviewing candidates for a training contract when one confided that her only work experience to date was that of being a waitress at a cafe in a football stadium. 'She could cope with drunks, noise, the occasional fight. Not a typical day in a law firm, perhaps, but it showed resilience,' observes Uberoi, 'and an aptitude for mediation.' Both useful talents for a lawyer.
Mancheva draws the conference to a close with an allusion to president JF Kennedy's inaugural speech. 'Ask not what your local law society can do for you – ask what you can do for your local law society.'
Jonathan Rayner