How will tighter data protection regulations affect development of legal services and AI‑powered analysis tools? Law firms and counsel have to walk the talk on compliance.
Following the launch of the Law Society's Public Policy Technology and Law Commission to examine the use of algorithms in the justice system, and its call for evidence, it is worth considering the interface between lawtech which uses algorithms and the tightening global regulatory framework for data protection and privacy.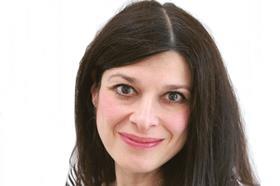 The quote from Google's research director Peter Norvig, 'We don't have better algorithms. We just have more data,' invites interrogation of the value chain linking AI software and data assets: does the algorithm or the data generate more value for a professional services organisation, or is the added value created by determining the right blend for each context? And can software achieve that? At the commission launch, data scientist Professor Sofia Olhede focused on data quality rather than quantity – returning to the 'garbage in, garbage out' principle that is too often forgotten or ignored.
As global regulators close in on businesses that collect and leverage consumer data, with GDPR having taken effect on 25 May, the UK's Data Protection Act receiving royal assent two days earlier and the California Consumer Privacy Act, enacted on 29 June, what are the implications for data-driven legal services and AI-powered analysis tools?
The good news is that increased regulatory requirements and variations between jurisdictions represent business opportunities for legal services providers, many of which have developed tools and processes to help their clients identify contracts and other legal documents that are, or are likely to be, affected by these and other regulatory changes. But there are also considerations for their own automated processes and use of AI-powered data analytics.
Law firms need to walk the talk and ensure that their businesses operate within legal and professional regulations. If they are found in breach, they risk financial penalties, and losing credibility with regulators and (potential) clients. And industry regulators hand out significantly tougher penalties to alternative business structures.
What safeguards do legal services providers need to put in place when implementing/building internal data analysis tools and processes to ensure they can successfully balance the ability to leverage data for differentiation and competitive advantage against the risks around compliance and credibility?
The jurisdictional location of data is important, particularly as the majority of data intelligence and analysis tools are accessed online. Emma Wright, partner at tech boutique Kemp Little, explains: 'When looking at third-party solutions, where the data is stored is always a consideration, not only from our perspective, but to provide reassurance to clients.'
This covers data protection and security, but the location of the data also affects how it can be used under the data privacy laws and regulations that apply to it.
GDPR requires consent to the use of personal identifiable data. Wright advises: 'When building tools, you should remove the personal data from the data sets you use. Those that are identified within the documents will definitely not have anticipated having their data processed in this way when the data was collected, nor is it necessary for the personal data contained within a contract to be uploaded and processed when developing contract analysis tools, so the personal data is redacted.'
James Boyle, an associate at Taylor Vinters, whose clients include tech startups, also highlights the distinction between personal data and client data. 'A lot of information in contracts, for example, that could be described as "client data", does not identify individuals, so it doesn't qualify as personal data under GDPR. However, the data we deal with day to day is subject to all sorts of requirements from our regulators, and this also applies to the data used in processes that include algorithms.'
So ultimately it is not just about data volume and quality – it is also about understanding the type and context of the data you hold, as this determines how it can be used, which tools can be applied to it and what permissions are required.
Building chatbots
In May I was privileged to speak at the Canadian Corporate Counsel Association conference in Toronto, where I also participated in a practical legal design workshop led by Cat Moon, director of innovation design for the Program in Law and Innovation at Nashville's Vanderbilt University Law School.
I worked with Paolo Tonelli, founder and chief executive at Codify Legal Publishing, a startup at Ryerson University's Legal Innovation Zone; Claire Mazzini, in-house counsel – IT Contract Management at Legal Suite, which provides software for in-house counsel; and Alison Lee, CEO at the Corporate Counsel Association of South Africa, a practising solicitor and compliance consultant. Together, we designed Reggie, a chatbot that would clarify compliance requirements and responsibilities by persona (that is, according to each user's role and the projects they were working on). It was a great team: Tonelli is strong on functionality; Mazzini understands in-house counsel technology requirements from vendor and user perspectives; and Lee is a subject matter expert on compliance.
We only got as far as a concept on the day, but Tonelli has now turned Reggie into (virtual) reality! Codify's Reggie helps lawyers navigate Canadian legislation.
The legal chatbot is a global phenomenon. More law firms are introducing client-facing chatbots to answer frequently asked questions around new legislation and regulation.
WINNERS AND LOSERS
A report by PwC claims that artificial intelligence (AI) will create as many jobs as it displaces by boosting economic growth, and that professional, scientific and technical services, with an estimated 16% gain, will benefit the most. This has been widely reported as good news for legal services, but some of its findings suggest otherwise.
While firms that understand and utilise emerging technology are likely to benefit from AI and automation, PwC forecasts net reductions of 1% for administrative and support services and 7% for financial and insurance services, which produce most legal volume business.
UK economic growth has been lagging behind other G7 countries for years and technology is not helping it catch up.
Although the report mentions the UK regional divide and the government's new AI initiatives, it does not appear to factor in effects of AI being at the peak of its 'hype cycle' (hyperbole about this technology being at its highest point) or the potential negative economic impact of Brexit.
Tonelli believes that law firms adopt chatbots faster than other emerging technology because they automate what people already do, rather than asking them to change how they work: 'Law firms find trivial change management extremely difficult. The beauty of a chatbot is that it replicates the existing methodology exactly. Lawyers who are used to asking librarians for legislative information, for example, now have Reggie – a bot that they can ask for legislative information – no change management is required.
'The bot provides far better service than a human can – especially since in our case it merely sits on top of very complex functionality we have developed elsewhere. In this regard, the chatbot is merely an interface – and not the application itself. This is, we believe, the winning formula for chatbots in law.'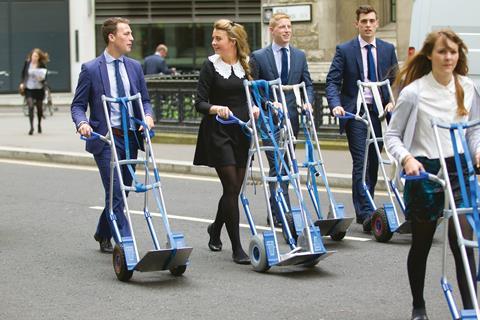 In the UK Clerksroom's Billy Bot – a virtual junior barrister's clerk that makes appointments, assigns cases and handles straightforward queries – is expanding his network. I say 'his' as Billy Bot's design deliberately incorporates personality. If you ask him an irrelevant or inappropriate question you get a friendly rebuke. This enhances engagement, and therefore use, and enables Clerksroom to set limitations, as a junior clerk cannot answer complex legal queries.
Clerksroom, in partnership with Microsoft, is building a case management system for barristers' chambers using the Microsoft Office 365 platform, which will include access to Billy Bot, demonstrating one of the significant advantages of AI software – scalability.
The Clerksroom case management system will also incorporate Premonition AI's litigation database, which includes statistics about which lawyers are winning cases in front of particular judges.
Lawtech reaching out
Legal AI startups are extending their reach beyond the legal sector. Bloomsbury AI, which creates virtual assistants, and was recently acquired by Facebook, potentially to help it combat fake news, was one of the latest cohort to join Allen & Overy's Fuse incubator.
Lawtech incubators are moving in the same direction with the launch of Barclays lawtech Eagle Lab in partnership with the Law Society, backed by major law firms and academic institutions.
Walking the walk
On a separate note, Martyn Wells, IT director at Wright Hassall, a leading thinker and doer in lawtech and a stage 4 cancer patient, is walking the Severn Way (211 miles) to raise money for Macmillan Cancer Support.
You can register to join him here and donate to him here