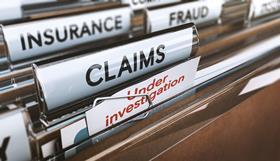 The low down
Steep hikes in mandatory professional indemnity insurance (PII) reflect the enhanced risks the insurance industry is facing and its concern over claims against solicitors – especially conveyancing claims. But solicitors with a good record on claims are aghast at the deterioration of what is on offer in this renewal round. It has got them questioning the viability of the PII market as a whole. But settling on a system that would work, reflect the profession's varied risks, and be financially stable is difficult. No one can doubt, though, that when it comes to complaining, solicitors have certainly 'paid to play' this year.
A Gazette headline last week screamed the news: 'Bleak picture of massive PII premiums set to remain for now.' Deputy news editor John Hyde wrote of 'sky-high' costs as average premiums leapt this spring by 27.3%. Some two-thirds of law firms faced no claims at all last year, but the claims against the one-third that did 'surpassed the premiums… collected'. Brian Boehmer, a partner with insurance broker Lockton, put it thus: 'Insurers will not relax their cautious approach until there are significant signs of improvement in the economy, and even then this will not be reflected in lower premiums for some time.'
The piece prompted one reader to comment below the story: 'Oh dear - doom and gloom again. Why don't the Solicitors Regulation Authority or the Gazette commission a report on the effect of articles like this on solicitors' mental health? Roll on retirement.' Hey, don't shoot the messenger.
The ultimate sanction for not securing adequate PII cover is draconian: the firm you have spent years building up forced to close. Add to that mental health issues and bankruptcy, and it is a 'bleak picture', indeed. Another commentator asked: 'Why is it that insurance is such a big problem with the solicitor profession and has become a cartel-like operation? And why is the solicitor not free to source his own insurance just like other professionals?
A possible solution would be to make the clients insure themselves, with another disbursement added to their bill. In this way they are covered and we are out of the loop

Amanda Knapper, Fursdon Knapper
'Also, why must the continuation of someone's career be at the whims and caprices of the insurers? I am yet to hear of any barrister closing his practice because he cannot get insurance cover!'
But is there genuinely not the merest scintilla of hope at the end of the long and costly road to securing affordable PII? Cannot even one of the thousands of talented and educated individuals who make up the profession come up with a viable solution?
Some solicitors have stepped up to the plate. Devon firm Fursdon Knapper partner Amanda Knapper, for example, told a recent Law Society roundtable event that there were two possible routes out of the deadlock. 'I have thought long and hard about the situation we are in (today) and think a possible solution would be to make the clients insure themselves, with another disbursement added to their bill. In this way they are covered and we are out of the loop. Or alternatively, we could go back to the old system with insurance being dealt with centrally so that the best terms are obtained by our professional body.'
At the same roundtable, one partner attending proposed another radical solution. 'Have we not reached the stage where PII should become an option rather than a requirement, leaving (clients) to decide whether to instruct a firm without PII cover? Seems to me that there is now a huge imbalance between protecting the clients at disproportionate cost to the profession and allowing the vast majority of decent, competent lawyers (particularly those operating as sole practitioners or from 'small firms') to decide whether from a marketing and personal liability perspective it is worth obtaining insurance to cover claims for alleged negligence.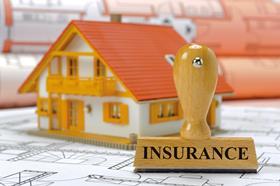 Hard times
When it comes to premium increases, most firms are in the same boat.
Premiums increased this spring by an average 27.3% across all firms, up from 21.4% in October 2020 and 17.3% in April of the same year.
On average, practices with at least four partners saw premiums leap by more than 30%.
Even claim-free practices saw an almost 23% average increase.
Two-thirds of firms faced no claims against them in the previous year, but the claims of the one-third that did surpassed premiums collected.
Conveyancing continues to be a big driver of claims.
Probate is a growing area and one where mistakes are increasingly costly.
Insurers are also wary of personal injury reforms that came into force in May 2021.
Just 25% of the profession renewed during the spring, despite being warned to be punctual.
Source: Lockton
Top tips
Keep your proposal form short, to the point and, crucially, persuasive.
Submit your proposal form early to give your broker time to evaluate and market your risk.
Give a high-level overview. Underwriters want to know that you are on top of the key points about supervision in a fragmented workforce.
If you have had a big claim, explain it, do not try to hide it. Insurers will always find it. Put it right at number one in your presentation, saying 'this is what we did about a claim and we are now a much better practice'.
Ensure that the information provided to an insurer chimes completely with all the regulatory obligations set out in the SRA Code.
Provide regular training to all members of the firm in which risk and compliance are emphasised and explained.
More information on PII is available here from the Law Society.
'Of course, those choosing not to insure would have to reflect the significant saving in the level of their fees.'
It was not only roundtable attendees who were keen to address the issues around PII. Elizabeth Ward, principal and founder of Leeds and London intellectual property firm Virtuoso Legal, wrote a piece for the Gazette (26 April 2021) titled 'Enough is enough: it's time for a mutual'. Her article began with more of the Gazette commenters' 'doom and gloom'. She warned the profession to expect (premium) price hikes of more than 100%. And she disclosed: 'The best quote I had was 70% more than last year and the worst was a 300% increase.'
Ward stressed that her firm had not been negligent. 'We have a 14-year clean claims record (we are 14 years old). Our turnover is down this year and, as we had invested heavily in systems, software, skills and training well before the pandemic, the PII increase was not because of any level of fault on our side. Indeed, given how resilient our people and systems were, I had expected our cover to cost much less, because by any measure of risk it certainly should.
'But then I had not accounted for, nor did I understand, the insurance oligopoly [a market dominated by just a few firms] that is sustained by the byzantine business drivers in the insurance industry.
'There can be only one casualty in all of this – the consumer of legal services. The gun is loaded by the regulator and the trigger is being pulled by the insurance market.'
Ward went on to propose the adoption of a mutual insurance company model, which covers its members at or near to the cost of cover. Where applicable the scheme would return profits to those who have paid for it. She wrote: 'The challenge is that we would need to make the profession work together and put in the capital required to change the way we insure the risk. The benefit would be practices such as mine could afford to trade and would not be burdened by insurance losses that bear no relation to risk. It is too late for 2021, but the profession needs to organise this for 2022 so that we can all look forward to a solution to something that is utterly out of control.'
She concluded: 'In the words of Martin Luther King, we may all have come on different ships but we're all in the same boat now.'
Who can argue with an insurance model where the cost of cover is kept low and the profits are ploughed back into the firms that fund it? One reader commented: 'The bar has mutual cover with optional open market for cover over £2.5m per claim. [It is] time we went back to that mutual model. The Law Society should be actively promoting and pursuing this solution, instead of fiddling while good quality, well-run firms burn.'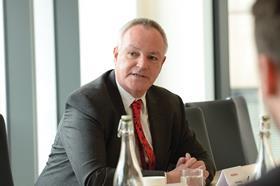 Frank Maher, on the other hand, argues against the mutual model. A partner at Liverpool firm Legal Risk who advises lawyers and law firms on professional regulation and professional indemnity, Maher tells the Gazette: 'I do not believe a mutual is likely to be achievable. The wide disparity in firms and the scale of the profession (far greater than any of the states in Australia or Canada where a variety of schemes do work well) makes it impracticable. It would be undercapitalised in the early years. The investment scheme claims I know about would wipe out a year's premium income from the profession if they had all fallen in one year, and I keep hearing of more (such schemes).
I do not believe a mutual is likely to be achievable. The wide disparity in firms and the scale of the profession (far greater than any of the states in Australia or Canada where a variety of schemes do work well) makes it impracticable.

Frank Maher, Legal Risk
'A mutual would face competition law challenges (whether rightly or wrongly). The ability to move in and out of SRA regulation would also present some issues to address. Nor is a mutual as a competitor in an open market likely to be a viable option – it failed in Ireland.' Maher concluded: 'Those who think our cover is too wide should be careful what they wish for.'
Managing director of Bristol professional indemnity insurance specialist broker NTEGRITY Insurance Solutions Gary Horswell is also dismissive of the mutual model. 'The mutual was in use in England and Wales until 2000, and the effect of the deficit it created was one of the reasons the profession wanted to return to the insurance market. More effective risk awareness, mitigation and management might help and there is certainly room for solutions that help firms stand out positively.'
Most insurers providing PII cover to law firms have consistently lost vast sums and what we are seeing is corrective action across the market

Gary Horswell, NTEGRITY
He reminds the profession: 'Most insurers providing PII cover to law firms have consistently lost vast sums and what we are seeing is corrective action across the market. Much of underwriting involves the rear view mirror, tempered with a view of the future, and this often makes it less than perfect, but the fundamental cause of premium levels is simply claims against the profession.
'Many firms we know have secured increases of 30% or less. Where it is more than this, there are often factors present that are unappealing to insurers.'
A retired solicitor, without a hint of criticism of the insurance business, has the final word: 'I was a member of the profession for more than 50 years, sole practitioner for 38 years and now grateful to be retired. I worked in wills and probate, 25%, and conveyancing, 75%, and never experienced any difficulty in obtaining PII. It seems that these two areas are the worst for claims.
'As to claims in conveyancing, I am not in the least bit surprised. I like to think that I was taught well and likewise the many with whom I had dealings. But over the last 15-plus years the quality of many conveyancers really does leave a lot to be desired. The impression that I get is that little instruction is given and then little checking of work. It's no wonder there are so many claims. I used to find it terrifying dealing with some people. I most certainly would never employ some people let alone pay them – they are an accident waiting to happen.'
A controversial view for sure – but one thing is certain: the PII ball is set to remain in the profession's court for the foreseeable future.