The Equality Act has been in force for over a decade. Has it lived up to expectations? Maria Shahid reports
The low down
Any government will focus on its legacy as it heads towards dissolution and the possibility of a lost election. For Gordon Brown's administration, the Equality Act was part of that legacy – an ambitious 11th-hour addition to the statute book that replaced nine pieces of legislation, including groundbreaking and iconic laws on race and equal pay. The act was preceded by the creation of a new watchdog, the Equality and Human Rights Commission, which absorbed the discrete equality remits of its predecessors. But does an 'umbrella' approach to equality work? The act is often misunderstood by the public bodies that should enforce and reinforce it. And with poor access to justice, people with the protected characteristics listed in the act find that making their rights justiciable is a struggle.
The Equality Act 2010 remains a source of pride for Harriet Harman MP, who as minister for women and equality took the legislation through parliament. Writing on her website, she recalls the act's aims: 'To ensure everyone has a fair chance in life' and 'fight discrimination in all its forms'.
The act received royal assent immediately before the dissolution of parliament for the 2010 general election, and followed the Labour government's creation of the Equality and Human Rights Commission (EHRC) in 2007. The EHRC prefigured the Equality Act's unified approach to equality, replacing individual commissions that had equality remits.
The legislation and its watchdog were an expression of a bold new vision for equality legislation, which put such rights in one place – thereby elevating the rights of anyone who had one or more of the protected characteristics listed in the act. Progress on equal rights should henceforth be less piecemeal. Its expression of rights was bolstered by provisions that imposed duties on public authorities to consider and support those rights. As EHRC chair Trevor Phillips said at the time, the act 'will make Britain a fairer country for all'.
A bill 'to underpin a meritocracy'
'For us, equality matters because it is right as a question of principle, and it is necessary as a matter of practice. It is essential for every individual. Everyone has the right to be treated fairly, and everyone should enjoy the opportunity to fulfil their potential. No one should suffer the indignity of discrimination – to be told, "You're old, so you're past it," to be overlooked because of a disability, to be excluded because of the colour of their skin, to face harassment because they are gay, or to be paid unfairly because they are a woman.
'Equality is not just the birthright of every individual, but necessary for the economy: a competitive economy is one that draws on everyone's talents and abilities and is not blinkered by prejudice. It is also necessary for society: a more equal society is more cohesive and at ease with itself than one marred by prejudice and discrimination. So this Labour government are, like other Labour governments before us, a champion of equality.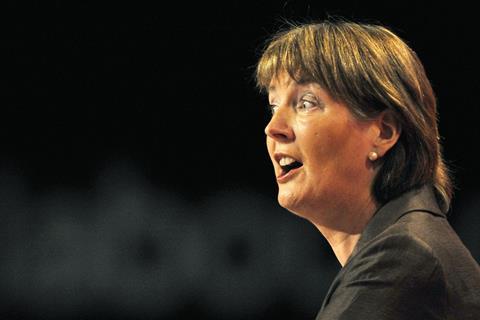 'The bill is not about turning back the clock – quite the opposite. It is looking to the future. It is backward societies that are marred by discrimination against lesbians and gay men, where women are expected to know their place and which are bound by rigid hierarchies. It is the modern and open society that can look to the future with confidence.
'The point about a meritocracy is that only if we have fairness and equality will people really be considered on their individual merits, free from discrimination and unfairness. So this is not an argument against a meritocracy – quite the reverse: fairness and equality are necessary to underpin a meritocracy.'
Harriet Harman MP, minister for women and equality, House of Commons, 11 May 2009
Unfinished business
The act replaced nine pieces of equality legislation including the Equal Pay Act 1970, the Sex Discrimination Act 1975 and the Race Relations Act 1976 – all acknowledged as important milestones. But 10 years on, opinions remain divided as to whether the Equality Act has achieved its purposes.
Some of its provisions, including section 1, which asks public authorities 'to actively consider the way in which their policies and their most strategic decisions can increase or decrease inequalities', remain unimplemented by successive governments.
The TUC issued a statement last October calling on the government to implement the Equality Act in full on its 10th anniversary, arguing: 'There is little evidence that the government is fulfilling its legal duty to consider the impact on inequalities in the decisions it makes.'
'The act is a huge thing, protecting different groups who are suffering disadvantage. That's something we should be proud of'

Rebecca Hilsenrath, EHRC chief executive
Audrey Ludwig, a discrimination lawyer at the Suffolk Law Centre, frequently represents litigants on the autistic spectrum or those with learning difficulties. Many of the issues with pre-existing legislation are still there, she says: 'It is quite a complex act and you have to know and understand the basic principles of all the exceptions, which are there for a purpose and are important.'
Nonetheless, supporters of the act, including current EHRC chief executive Rebecca Hilsenrath, argue that it is a world-leading, consolidating piece of legislation. 'It brings together 116 separate pieces of legislation into one single act,' Hilsenrath tells the Gazette. 'It's a huge thing, protecting different groups who are suffering disadvantage. That's something we should be proud of.'
Access to justice
The act is aimed at protecting against discrimination based on the 'protected characteristics' of age, disability, gender reassignment, marriage and civil partnership, pregnancy and maternity, race, religion or belief, sex and sexual orientation.
But it comes up against problems, notably poor access to justice for those with protected characteristics and poor public awareness of equality laws.
Hilsenrath acknowledges this: 'It may be great for lawyers, but we still have a problem with how well people are able to access their rights.' That is not a job for the EHRC, she notes, even though it has funded or intervened in important test cases. 'We are not resourced to deal with that.'
Access to public funding is a major barrier to bringing a claim under the act. 'We deal with many vulnerable people and the litigation process is much harder for them because they can't afford or can't cope with the complexity of it,' says Ludwig. 'You can have three different forums to bring a claim: the Employment Tribunal, the Special Educational Needs and Disability Tribunal and the county court – the latter is the only one to allow legal aid.'
A 2019 inquiry by the EHRC found that between 2013/14 and 2017/18, no workplace discrimination cases received legal aid funding for representation in the employment tribunal, and only one in 200 taken on by discrimination specialists received funding for representation in court.
'We deal with many vulnerable people and the litigation process is much more difficult for them because they can't afford it or cope with the complexity'

Audrey Ludwig, Suffolk Law Centre
While employment tribunal fees were abolished following a 2017 Supreme Court ruling, a 2019 EHRC report (Access to legal aid for discrimination cases) noted that the introduction of tribunal fees in 2013 'had led to a drop of around 70% in the number of claims'; and that despite the 2017 ruling, claims had not yet recovered to pre-2013 levels.
In addition to issues with access to funding, lawyers say that one of the biggest problems with the current legislation is the fact that individual claims need to be brought, which will not necessarily deal with wider discriminatory practices.
'You need to ask why it's necessary to bring an individual claim,' says Ludwig. 'Some of these issues need to be dealt with by primary legislation – it should be like health and safety law where the government can just go in and prosecute an employer.'
Shantha David, head of legal at Unison, agrees: 'The legislation is framed towards individual claims. The main difficulty lies in bringing a claim in the first place. It needs a lot more thought.'
The strict limitation time frames, of three months minus one day from the first act complained of, adds a further hurdle, David notes, and fails to take account of the fact that 'bringing a discrimination claim against your employer is a very personal and difficult thing'.
Last April the Law Commission recommended extending the time limit to six months, in a review on the jurisdiction of employment tribunals.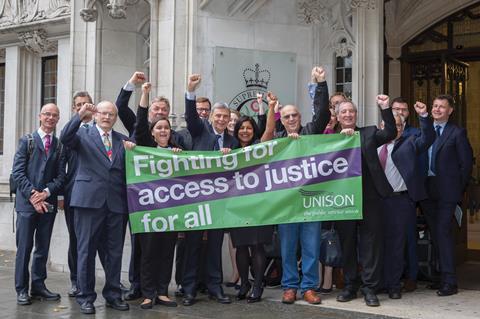 Public sector equality duty
A key aim of the act was to prevent discrimination happening in the first place. The equality duty shifted the onus from individuals to public authorities to actively promote equality by having 'due regard' to the need to eliminate discrimination. While no longer a legal requirement, one way of demonstrating that 'due regard' has been paid when implementing or changing policies is to carry out an equality impact assessment (EIA), which assesses whether a policy has an adverse impact on people with protected characteristics.
'The public sector equality duty was groundbreaking, but there is still a journey ahead,' Hilsenrath says. 'We believe that the process needs to be outcomes-focused, as it can be a bit of a tick-box exercise. While EIAs are not a legal obligation, a public authority does need to demonstrate that they have met the duty, and EIAs are a good way of doing so. It's about having the data, and being targeted and smart in how you collect the data. The tools are there, but it's about spreading good practice, and looking at what the legislation is actually there for.'
There are problems with policing the duty, not least due to a lack of resources at the EHRC, which has endured big budget cuts in recent years. Speaking to the Guardian in August, former EHRC chair David Isaac noted that the watchdog has a budget of just £17m, compared to £70m at its peak. 'Inevitably it means we can do less,' he said.
The watchdog and the act
This raises an important question. As the act and the EHRC were created to work in concert – the latter replacing the Commission for Racial Equality, the Equal Opportunities Commission and the Disability Rights Commission – how well has the watchdog fared?
In its November report Black people, racism and human rights, parliament's Joint Committee on Human Rights (JCHR) concluded that the creation of the EHRC to replace the Commission for Racial Equality had 'resulted in a weaker focus on race equality issues'. It criticised a lack of black commissioners at the watchdog, noting: 'This has left the black community without a clear visible champion for their rights.'
Hilsenrath responds to such criticisms by noting that four of the EHRC's 14 commissioners, Kishwer Falkner, Pavita Cooper, Su-Mei Thompson and Bernard Ribeiro, are from a BAME background, although she admits that the watchdog 'could be doing more internally'.
She says: 'We could do better, and we are focusing on that. We recently launched a programme to promote staff from a BAME background to deal with this.'
Three of the four commissioners were appointed as recently as December 2020, amid growing concern about a lack of diversity at the watchdog.
Hilsenrath is adamant, however, that the watchdog should be judged on the work it has done: 'The thing we are most proud of is where we are able to use our powers together to effect change.'
She references the equality body's report into anti-semitism in the Labour party, and the report into the Home Office's 'hostile environment' policies towards the Windrush generation and their descendants, published in November, which found that the Home Office had failed to comply with its duties under the public sector equality duty.
The commission has, however, come in for strong criticism over its failure to conduct an inquiry into alleged Islamophobia in the Conservative Party. It instead allowed the party to institute an independent investigation, which it committed to monitoring. In a statement it said: 'If we are not satisfied with progress or how the investigation is conducted we will review our decision and do not rule out the use of our legal powers.'
In June the EHRC launched an inquiry into the impact of the coronavirus on ethnic minorities in lower-paid roles in health and social care. The EHRC said it would be seeking to 'understand the experiences of people working in the health and adult social care sectors, as well as looking into the institutions that commission and run these services'.
On the act, the JCHR noted that while the public sector equality duty 'has the potential to drive real change in the protection of black people's human rights', it currently falls short of its potential to do so as it is 'not always well implemented'.
It went on to recommend 'more focused and strategic specific duties', supporting similar recommendations to those made by the Women and Equalities Committee, in a July 2019 report.
Discrimination law expert and former legal officer at the Commission for Racial Equality (an EHRC predecessor body), Barbara Cohen, speaking to the Women and Equalities Committee in 2019, noted that the EHCR should be making more use of its enforcement powers. These extend beyond formal investigations to powers to apply to court for an injunction and to enter into formal, legally binding, agreements on actions that a private or public body will take.
On age discrimination, which has been illegal in the UK since 2006, assessment of the Equality Act's impact has focused on the duties it placed on public sector bodies. In 2018, the Women and Equalities Committee report Older people and employment criticised the public sector for not doing enough to eliminate age discrimination or to recruit and retain older workers.

Balancing act?
The Equality Act brought disparate legislation into a single place, but that has not resolved the issue of conflicting rights, Ludwig notes. She believes that some problems arising from the act relate to misunderstandings, as different groups lob by to protect their rights. 'There has been a misrepresentation of the act by lobbyists, who fail to understand the issues around conflicts of rights,' she says.
The danger is that policies can result which, while avoiding unlawful discrimination against one group, worsen it for another, Ludwig argues. Certainly, there have been well-publicised cases where public bodies have issued policies aimed at fostering inclusion which have subsequently been withdrawn following the threat of legal action, such as the CPS's guidance on transphobic bullying in schools.
Work to be done
Writing in the Equal Rights Review in 2010, the late professor Sir Bob Hepple QC, then chair of the Board of Equal Rights Trust, noted that: 'Unfortunately, there are still major gaps… the new act is not the end of the struggle for equality, but is an important new beginning.'
A decade on, Hepple's assessment of the act remains accurate. Post-Brexit, the present government has promised to keep in place and strengthen the rights granted under the act, but critics argue that the 10-year anniversary may be the time to demand improvements to the legislation.
Maria Shahid is a freelance journalist