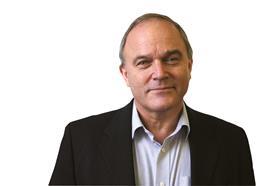 Property lawyers have rarely known such turbulent times. On the one hand, residential conveyancers have been working seven days a week to keep pace with purchasers trying to beat the stamp duty holiday. They have also been acting for buy-to-let landlords whose tenants have accumulated massive rent arrears since Covid took away their livelihoods. And they have been grappling with a sharp rise in conveyancing fraud, where criminals have hijacked email accounts, gained access to bank details and pressured purchasers into acting quickly without due care.
Commercial property lawyers have also been striving to meet new challenges. High street icons such as Mothercare, Debenhams and Carphone Warehouse have closed their shops, leaving empty premises throughout the country. Smaller traders, often family-owned, many of them cafes or bars that normally cater for office workers, have sunk without a trace. And then there are the multi-storey office blocks, whose workforces have deserted the inner cities for a commute-free life working from home or for a bigger – and often less expensive – bolthole in the countryside.
The government, with the best of motives, complicated matters. It has introduced a whole Scrabble-set of initials – regulations to improve safety and save the planet – such as Minimum Energy Efficiency Standards (MEES) and Energy Performance Certificates (EPSs). And against all this, there is the ever-present threat of money laundering and the swingeing penalties awaiting any firm that is found negligent in complying with the anti-money laundering (AML) regulations. The Solicitors Regulation Authority even warned delegates at a recent conference about the emerging threat of organised crime infiltrating law firms.
Difficult times behind and ahead of us, and an array of problems which last week's Law Society National Property Law Conference (5-7 October) sought to address.
First up for the Gazette was the long-running search for a form of electronic signature to replace the traditional wet ink signature that, for hundreds of years, has signalled a binding contract. The wet ink process requires two or more copies of each document – one for each party to the contract – and depends upon the documents being physically posted or couriered to the other side. Delays can easily occur, with the process typically taking days to complete. Electronic signatures promise to reduce the time needed to complete a transaction to mere hours.
Two lawyers, the Land Registry's Emily D'Albuquerque and the Law Commission's professor Sarah Green, discussed the progress towards engineering a fully electronic solution. Both agreed that the qualified electronic signature (QES) is the way forward. A QES allows the signer's identity to be verified by a 'qualified trust service provider' – an individual or company that has been certified by the Information Commissioner's Office to provide a service that protects electronic data and demonstrates that it can be trusted. D'Albuquerque cautioned: 'Biometric and other safeguards built into the electronic signature certainly add to its security, but firms should not neglect the usual due diligence checks as well.'
Green said: 'The biggest obstacle to adopting QES is lack of confidence on the part of users and their legal advisers. And yet it is confidence that drives the development of technology solutions. But despite initial resistance, we shouldn't underestimate the inevitability of adopting electronic signatures. Look at how much life has changed over the last decade. Compared with 10 years ago, our electronic activity, in particular online shopping, has evolved beyond recognition.'
'The elephant in the room,' said Taylor Wessing's real estate senior professional support lawyer Clare Harman Clark, who chaired the session, 'is fraud.' Green countered: 'Forging someone's handwritten signature is easier than forging an electronic signature, with all its biometric and other built-in safeguards. But we should all remain vigilant.'
Vigilance is key, too, to countering money laundering, a threat to which law firms that deal with commercial or residential conveyancing are particularly vulnerable. After all, each transaction typically entails hundreds of thousands of pounds changing hands – a tempting prize for criminals looking to disassociate (or clean) the money from their criminal enterprises.
Shoosmiths director of quality and risk Alison Matthews started her AML presentation with a simple admonition: 'If a client asks you to do an exceptionally big deal, stop and ask: Where are the funds coming from? It is not rude to pose the question. After all, you are both simply complying with regulations. And anyway, the more you know about your clients, the better your relationship with them and the more you can fruitfully achieve together. These questions are not a waste of your time.'
Matthews advised firms to look at bank statements, audited financial accounts, income from share capital and proceeds from other transactions to determine the source of funds and wealth. 'It is essential,' she urged, 'to document what you have done at every stage of the AML process. The regulator's view is that if it is not documented, it did not happen. High-risk transactions call for even more stringent checks.'
We are re-engineering what has forever been a time-consuming paper process for lawyers whose attention could be more profitably directed elsewhere. That must be an unarguable selling point for all lawyers

Kerstin Morgan, Mishcon de Reya
Such transactions may involve politically exposed persons (PEPs) – individuals who are or have been entrusted with prominent public functions, for example heads of state, senior politicians, senior executives of state-owned corporations and important political party officials.
'In the end,' Matthews conceded, 'it comes down to whether you are comfortable with a transaction. And what is comfortable? Well, how long is a piece of string? Use your experience to decide whether the transaction smells right. Keep your client due diligence and risk assessments up to date. Keep the client and the matter under review. Know what to look for – what are the red flags? Stay alert and know where to go for guidance and advice – the SRA website is an excellent source of both.'
The session 'Using technology and disruption to grow commercial property practices' was delivered by Mishcon de Reya's real estate partner Nick Kirby and head of practice transformation Kerstin Morgan.
Kirby began by explaining that the firm's MDR LAB acts as an incubator for legal tech startups, developing innovative ways to digitise property transactions using machine learning, artificial intelligence and related tech tools. These transactions range across the gamut of operations that are central to a client's business, such as title and lease due diligence, tenancy schedules, structured information databases and generating interactive reports to give clients a deeper insight into their own deals.
He gave an example of a time-saving tech innovation: 'We offer an out-of-the-box standard commercial lease checklist that allows clients easily to compare their own leases against standard tenancy schedules, forfeiture clauses and the rest. It then automatically produces a report for the client. Essentially, we are capturing knowhow to help clients build their business. It is tech-enabled client collaboration.'
The law is traditionally regarded as a profession resistant to change. Will this new technology make any lasting difference? Morgan said: 'We are re-engineering what has forever been a time-consuming paper process for lawyers whose attention could be more profitably directed elsewhere. That must be an unarguable selling point for all lawyers.'
It is essential to document what you have done at every stage of the AML process. The regulator's view is that if it is not documented, it did not happen. High-risk transactions call for even more stringent checks

Alison Matthews, Shoosmiths
She added that the focus must be on people, not the nuts and bolts of how the technology works: 'People are part of the journey. Technology needs to be at the centre of what the firm does. It should become an integral part of lawyer training and an individual's engagement with it should be recognised in the firm's reward structure. After all, people who prize technology are also the people who improve it.'
A session giving an overview of recent developments in commercial property was presented by consultant Alan Riley. He manages Property PSL, a web-based source of professional support for commercial property lawyers. He confided that when in private practice he used to 'get it in the neck' from other departments within the firm because commercial property was constantly having claims brought against it: 'Why so many claims? Because commercial property law is so very difficult.'
One reason that it is so difficult, explained Riley, is that 'despite the wide availability of good precedent property documents, drafting can still lead to difficulties, especially where the transaction is of such complexity that no true standard precedent exists'.
Despite their innate fallibility, commercial property lawyers have generally coped well with the challenges thrown up by the pandemic. One such challenge, Riley said, is insolvency. The past 18 months have seen a surge in tenants going into liquidation and administration, as well as proposing company voluntary arrangements: 'Insolvency law evolves and it's important to keep forfeiture clauses up to date.'
Another pandemic challenge is the result of the retail industry's move towards turnover rents. These entitle the landlord to a proportion of a retail outlet's turnover on top of the agreed annual rent. Footfall in some cases disappeared completely during Covid, depriving landlords of a significant part of their income.
And finally, with commercial property activity picking up, more and more tenants are demanding pandemic rent suspension clauses in leases. These will see rents wholly or partially suspended in the event the government reimposes restrictions upon the ability of non-essential retailers to trade. 'These clauses will prove popular with tenants,' Riley observed, 'but negotiating them with landlords is going to be tough.'
As the conference neared its conclusion, delegates were taken on a whistle-stop tour of the future threats and opportunities facing commercial property investors and lawyers. Our tour guide was Mat Oakley, head of European research at international estate agent Savills.
'The anticipated strong growth of UK GDP in 2022 is a huge positive,' Oakley began. 'But on the negative side, some investors have stayed away or deferred investment decisions because of Brexit. Also there has been no firm decision yet on how services are to be treated now we are out of the EU, although an equivalence agreement might be in the offing.' (Equivalence in this context refers to the decision by one state to recognise another state's differing legal requirements for regulating goods or services.)
Oakley continued: 'The agile working genie is out of the lamp and surveys show that many people, to avoid the commute, favour working from home. This may signal the end of office culture, the surveys suggest. But these findings are contradicted by evidence that companies are not so much giving up on offices as looking for offices with more space. Staff have been complaining about the Covid risks of overcrowding, as well as the usual gripes about smells and noise.'
So there is cause for optimism? 'Some, although supply-chain problems and labour shortages will continue to be a problem,' Oakley said. He concluded with a national quandary and a money-making proposition: 'What are we to do with the huge department stores that are now standing empty? They are too big and deep for conversion to homes. If you have a solution, you could earn a fortune.'