For decades, government and public affairs practices in UK law firms trailed US-style lawyer-lobbyists. But with Brexit looming large they have been catching up, writes Marialuisa Taddia
THE LOW DOWN
In the 1990s, UK-based clients had little appetite for political services from law firms. Even as transatlantic mergers proliferated and US firms set up in London in their own right, creating public affairs or government relations teams seemed like taking a punt. But client interest has been turbo-charged by Brexit. Businesses are now seeking to understand fast-moving events in their public policy context, raising the standard of 'horizon-scanning', and are searching for effective changes to regulations and legislation. It is a boom that will not stop when the UK exits the EU – the predicted chaos and uncertainty will keep these law firm teams busy for years. But do the public need to know more about law firm activity in this area? Calls for greater transparency around lobbying are getting louder.
Brexit, Norton Rose Fulbright's government relations and public policy head Conor Foley reflects, 'has been very good for this practice'. Foley set up from scratch in 2014 when he joined the firm as a consultant after a lobbying and government affairs career in Brussels. In 2018 just under half the fees generated by his core team of eight, working in London and Brussels, were linked to the UK's decision to leave the EU.
DLA Piper's global trade and government affairs practice boasts a team of about 20 lawyers and non-lawyers which is also divided between London and Brussels. It includes the firm's former London managing partner Lord Clement-Jones, a Liberal Democrat peer, and Paul Hardy, ex-EU legal adviser to the House of Lords.
Head of practice John Forrest says: 'It's a growing area because clients are really beginning to see the advantages of getting a clear understanding of the whole process that goes behind policy development and implementation, and particularly the parliamentary process that underpins that. Brexit has brought that to light.'
Clifford Chance's public policy team has also expanded since Brexit. In September, Gail Orton rejoined the firm as head of EU public policy after four years as director of government affairs at Tate & Lyle Sugars.
The team includes Orton, a non-lawyer with a political consultant background, who works out of the Brussels and Paris offices; Paris-based Michel Petite, former legal adviser to European Commission presidents Jacques Delors, Romano Prodi, and José Manuel Barroso; London-based partners Simon Gleeson and Phillip Souta, who heads the UK side of the practice; and Brussels-based partner and global antitrust group chairman Thomas Vinje.
'We act as a hub and work with lawyers in all the different practice areas and across sector groups and offices,' Orton explains. 'Our clients don't operate in a political vacuum and therefore we have to be aware of what policy changes are being considered, and how they might want to get involved in that.'
Hogan Lovells' public law and policy practice, with a team of eight, has also seen 'steady growth' in the past three to four years. It recently hired Robert Gardener, an expert in domestic and international public policy who worked in the Cabinet Office and the Foreign & Commonwealth Office.

But partner Charles Brasted, who heads the practice, argues expansion has less to do with Brexit and more with the firm's long-term strategy to encourage clients to spot gaps in policymaking early on. 'We bring an understanding of government and parliament-made decisions,' says Brasted, [because] 'it is rarely the optimal outcome for either government or businesses if you end up in court in a judicial review.
'The message that I have been giving clients for 15 years now is that if there are policy changes or legislation on the horizon that they are concerned about, we can help them identify those concerns, look for solutions and articulate [them] effectively to public sector decision-makers, whether it is government or a sector regulator,' Brasted says. 'We have an understanding of what it feels like to be on the government side when we are advising businesses and vice versa.' The team also advises government regulators, such as Ofgem, on developing and implementing regulation.
The US side of the business plays a big part in this strategy. Hogan Lovells is the product of the 2010 merger of London firm Lovells and Washington DC-based law and lobbying firm Hogan & Hartson, which had a lobbying income of $18.2m in 2009, according to OpenSecrets data.
If Brexit has brought lobbying by law firms into a sharper focus, so has the influx of US firms in London. Take Washington DC-headquartered Covington & Burling.
Around 100 of the 1,100 lawyers and advisers at Covington regularly work on public policy issues, Brussels-based Sebastian Vos, chair of the firm's European public policy practice, says. 'The firm's USP is the sheer number of former senior diplomats in our midst, on both sides of the Atlantic, as well as in Asia and Africa.'
Covington's global public policy team includes over 50 former government officials, diplomats and regulators, backed by the firm's corporate, litigation and regulatory practices. Vos highlights 'significant expansion' in Europe in recent years, with the addition of politically high-profile consultants: UK peer Francis Maude (former UK minister of state for trade and investment); former Swedish PM Carl Bildt; Sir Michael Leigh (a European Commission director-general from 2006 to 2011); ambassadors Péter Balás, Karel Kovanda and Alexis Lautenberg; and former MEP Erika Mann.
A recent pamphlet published by lobbying transparency campaigners Spinwatch and Unlock Democracy (Lobbyists: Brexit's Biggest Beneficiaries) relates that 'rising demand for insider access and information is leading to significant numbers of ex-ministers and officials moving to lobbying and law firms… Law firms, some of which are powerful lobbyists in Washington, have positioned themselves as go-to advisers on Brexit. And they have hoovered up political insiders to boost their credentials'.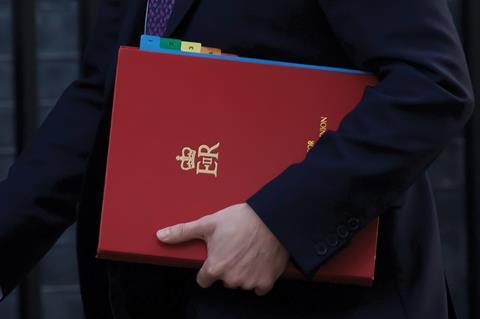 AIMING FOR TRANSPARENCY
The Office of the Registrar of Consultant Lobbyists opened in March 2015 under the Transparency of Lobbying, Non Party Campaigning and Trade Union Administration Act 2014. Seven law firms are on the register, out of 150 registrants.
Many law firms are not on the register and nor are they members of trade bodies that run voluntary registers of lobbyists.
In fact, law firms are among the registrar's critics. Norton Rose Fulbright's Conor Foley, whose firm joined in July 2017, says the legislation that underpins it is 'deficient'. He says: 'The definition of lobbying is so narrow as to capture a tiny, tiny portion of the overall activity of advocacy and lobbying that is happening here in the UK today.' The 2014 act defines the business of consultant lobbying as 'oral or written communications made personally to a minister of the Crown or permanent secretary.'
The act requires consultant lobbyists to report quarterly, and to disclose the name of the client on whose behalf the lobbying is being done, but only if 'relevant communications' are being made. Clifford Chance, which was one of the first law firms to join the register in July 2015, has since listed no clients. Gail Orton says this is 'because it has to be meeting with ministers or permanent secretaries, and we don't do any of that'.
Calls for reform are not finding a receptive audience in government, which is 'confident that the Office of the Registrar of Consultant Lobbyists is effectively delivering upon its statutory responsibilities'.
Tamasin Cave, the report's author, says: 'We have seen a significant shift in this country towards a more American model and it's because many of the Washington firms that lobby extensively [in the US capital] have come over here.' They are harnessing their expertise to capitalise on Brexit.
The provision of lobbying, or 'public affairs' services, by British law firms has always been 'much more under the radar' than for their US counterparts in Washington, Cave continues. But with Brexit 'there was suddenly this rush to hire well-connected people with senior government experience'.
Lawyers advise on the law as it is whereas lobbyists are much, much better at forecasting it. They dig out information when clients want to shape the law

Conor Foley, Norton Rose Fulbright
Former Tory leader and foreign secretary William Hague joined Linklaters' 'international advisory group' in 2015. Former EU finance chief and ex-UK minister, peer Jonathan Hill, became a senior adviser to Freshfields Bruckhaus Deringer in 2017.
So what 'public affairs' services do law firms actually offer, and what are the advantages of turning to law firms? Covington's Vos says what clients 'value most is the combination of law and policy that we are able to offer. Having a team that can analyse a regulatory issue from a legal as well as a policy perspective and then draft and propose amendments in a compelling way is seen as a real benefit'.
Maude, whose political career spans 40 years and who practised at the criminal bar, says: 'I see policy work carried out by firms such as Covington as an integral part of making sure that the legislation that is implemented actually works.'
Foley highlights the advantages of combining legal and lobbying expertise into a 'single offering'. Lawyers advise on the law as it is, whereas lobbyists are 'much, much better at forecasting it'. They 'dig out information' when clients want to 'shape the law either because policymakers or regulators have got it wrong, or it is advantageous to their business or sector or members of their industry association,' he explains.
Law firms also bring sectoral expertise. 'The real value that we bring [to clients] is in the policy area we have had substantial experience in,' says Foley, pointing to financial services, and in particular banking and securities law. This expertise is borne out of the financial crisis and the plethora of primary and secondary legislation emanating from the EU since.
Norton Rose Fulbright recently assisted the London Bullion Market Association and London Precious Metal Clearing in 'promoting' amendments to the EU legislation that implements the 2014 Basel Committee on Banking Supervision standard on the net stable funding ratio (the new liquidity rules for banks trading gold).
Technology is another big area of focus of firms' lobbying activities. 'The pace of technological development nowadays far exceeds the speed of regulation,' says Covington's senior European policy adviser Erika Mann. 'Covington's public policy team is here to help industry ensure that an effective dialogue is maintained with regulators, and that issues are considered from multiple perspectives.'
Having a team that can analyse a regulatory issue from a legal as well as a policy perspective and then draft and propose amendments is a real benefit

Sebastian Vos, Covington & Burling
Clifford Chance's Orton says the pace of technological change is 'blurring the lines between antitrust enforcement' by the commission and is driving 'policy development'. Orton helps the firm's competition lawyers in Brussels 'to understand what is going through the European Parliament, for example, if the commission has made a proposal, and it's being discussed in the [parliament]'.
It is hardly surprising that Brexit accounts for a big chunk of billable hours. Take, for example, the statutory instruments that deal with the 'domestication' of EU rules. 'They are often very lengthy SIs, which amend existing legislation, so you can't just read them from beginning to end, and know what they do because they are amending a whole lot of other things,' Brasted explains. 'There is a lot of complex detail that takes a lot of time and effort just to work out what it does. So far, unsurprisingly, we have spotted a few things that don't quite work and we are talking to government to see what can be done about this'.
Brasted and his team work alongside clients' own government relations, public policy and corporate affairs departments, together with financial services lobby groups such as TheCityUK.
DLA Piper's Forrest says the firm helps clients with what he calls 'stakeholder mapping' – understanding which government department or MP to target; understanding the law-making process, for example, the way in which parliament agrees to an SI (whether through affirmative or negative resolution procedure); and by drafting legislation or regulations on behalf of clients that 'encapsulate what they are trying to achieve'.
Firms are generally coy about disclosing case studies or Brexit-related examples because of client confidentiality. DLA Piper's team helped a 'UK pet supplies retailer to engage constructively with Defra [Department for Environment Food & Rural Affairs]' on developing statutory guidance of 'critical importance to the client's operations'. The client was advised on 'how to persuasively convey the challenges in implementing aspects of the guidance'. Consequently they were able to 'propose and secure amendments to the guidance which met the government's policy objectives without damaging the interests of our client and the wider sector'.
But Forrest emphasises that 'we do not engage directly with either government officials or parliamentarians on behalf of our clients. Our role is much more that of the strategic adviser. We provide clients with the tools to ensure that they are engaging effectively'.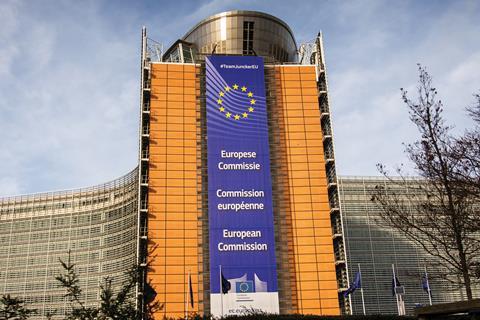 Forrest, an ex-civil servant who spent ten years at the Department for Business, Innovation & Skills, says: 'It is always far more persuasive to have a business come to you to articulate their needs and concerns with a positive, proactive and regulatory solution to an issue, rather than getting a government affairs consultancy or a law firm to act as an advocate for you when you are seeking any type of policy or regulatory change.'
Clifford Chance, and other firms to which the Gazette spoke, take a similar 'behind-the-scenes' approach. 'It's much more effective for clients to do that work themselves when it comes to actual representation,' Orton says. 'When you are in-house you build up relationships with MPs and with officials, and as an external consultant or a lawyer you are one step removed,' she adds.
'It is really about helping clients to develop and deliver a strategy,' Brasted says. 'People don't pay me to walk up and down Whitehall every day.' However, he adds: 'We do have non-lawyers who will have relationships in Whitehall and Westminster… there is sometimes a bit of a gap between the way lawyers and policymakers think and [this] helps us to deliver the strategies and to articulate [them] in ways that government officials and others will understand.'
There is unlikely to be any shortage of work any time soon – Brexit-related or otherwise. After exiting the EU, the UK will need to negotiate free trade and other agreements with the EU and beyond.
At Tate & Lyle, Orton closely followed the EU's trade policy and free trade agreement negotiations with third countries. 'It is a very long and detailed process,' she relates. '[This] will drag on for years.'
Marialuisa Taddia is a freelance journalist