October remains the common professional indemnity insurance renewal date for most law firms. A month ahead of this year's 'deadline', Law Society research and market soundings together constitute a useful snapshot of current concerns and discernible trends.
There is no 'Brexit effect'
While the prospect of withdrawal from the EU has created business uncertainty in the legal sector, this has not translated into increased PII premiums or a contraction in market capacity. According to Law Society president Joe Egan: 'Brexit-borne uncertainty does not appear to have affected solicitors' PII and the average premium has actually dropped slightly.' Egan adds: 'This continued market stability is good news for both clients and the profession, so it's well worth shopping around for a good deal, [which] surprisingly few firms do at the moment.'
Are we heading for two standard policy periods?
Firms can take an indemnity policy for any period an insurer will write it for – but Law Society research shows firms increasingly looking for 12 or 18 months. The proportion of firms opting for a 12-month period is up from 63% in 2015 to 70%; 18-month policies have increased from 19% to 25%; and policies with a 13-17 month duration have fallen from 14% of the market to just 1%.
Unless otherwise stated, the figures that follow are taken from Society research, published on 24 July 2017.
Residential conveyancing is still a problem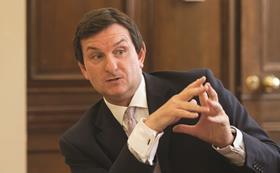 According to broker Martin Ellis (pictured), head of the legal practices group at JLT Specialty, while 'insurers have collated significant data during the years following the demise of the Solicitors Indemnity Fund and… many are feeling confident in their risk selection process', most insurers 'are still treading carefully around conveyancing exposures and several insurers have for some time made best endeavours to effectively cap exposure to property transactions'.
SIF is closing – who knew?
Only a third of firms are aware of the closure in 2020 of the Solicitors Indemnity Fund (SIF). SIF provided post six-year run-off cover.
Solicitors Indemnity Fund - 2020 vision
The Gazette special focus on PII (3 July) included an article on the end of the Solicitors Indemnity Fund (SIF).
This prompted a question from one reader: 'Can the SRA arbitrarily close the SIF fund and what will happen to any surplus? This does not seem to be getting much press coverage, but will impact on the lives of a considerable number of retired solicitors.'
Alan Radford (pictured), chair of the Law Society's Professional Indemnity Insurance Committee, told the Gazette: 'The SRA would look a little askance at the writer's question and say that in 1999 there was the fullest possible consultation with the profession over the future of the SIF by way of a referendum and the profession voted overwhelmingly to close it in favour of the current open market system. It rejected "cradle to grave" cover because of the large cost.
'At that time, in 1999, it was proposed that SIF would close to all claims in 2007.
'By reason of a number of factors, not least reinsurance of the SIF fund, it was possible in 2007 to extend that date down to 1 October 2017, and in 2015 the SRA, following consultation with the Law Society, agreed a further three-year extension until 2020.
'The Law Society has lobbied the SRA and argued that there are sufficient funds within SIF to extend its life until 2023, but the SRA has disagreed. It points in particular to the recent trend of corporate failures and the prospect of at least one or more large claims emerging from these pre-pack administrations.
'The major basis therefore for the SRA's decision is, first, that it is implementing something which the profession voted for, and second, that the fund is at risk/exhausted and that it would be financially imprudent to expose it to the potential of a further three years' worth of claims and the possibility of a levy of the profession to top it up.
'I believe that the SIF board is currently looking at further potential for reinsurance. Any surplus that there may be in SIF will be released in phases to the SRA. It is anticipated that this phased release will occur between 2023 and 2032. The SRA will be obliged to apply any funds released to client financial protection measures. Although the SRA has said that it is happy to listen to ideas in that regard, the most likely home seems to be the SRA Compensation Fund.
The Law Society has found brokers who will write additional top up-cover for solicitors who want it.'
Insurers are pushing firms toward variable renewal dates
Jason Butcher, client account manager in Wesleyan's PII team, points out that after the relaxation of the renewal date in 2013, it took a while for law firms to move their dates. Now, Butcher says: 'A survey of our own customers has shown around 40% have now moved away from the traditional October date. However, a lot of that has been driven by the insurance companies, who are offering deals to get firms to move their renewal dates to times of the year when they – the insurers – are less busy. This means they can, to a certain extent, still control the calendar.'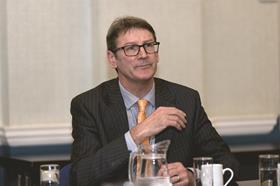 It is still a 'soft' market
The loss of a common renewal date has had the effect of increasing competition between insurers, Ellis says: 'One of the industry's most established insurers recently confirmed that only 50% of the premium they receive from solicitors is due in October. In many respects, this factor alone will help drive competition for business, resulting in rates continuing to drop.'
Tony Roe, principal of Tony Roe Solicitors and a committee member of the Law Society's Small Firms Division, says: 'Any uplift we might face is based on increased turnover, so our broker tells us. We are lucky to have found a good broker who has got to know my firm well and understands our family law business.'
Most firms do not switch insurer
Proportion-wise, 72% of law firms did not switch insurer last year. With a market share of 18% of firms, Travelers is the most popular insurer, followed by AmTrust at 9%. QBE insures 17% of 5-10 partner firms, and is the most popular choice in that group. Some 58% of firms submitted just one proposal form.
Cyber-breaches are a major insurance concern
Wesleyan's Butcher says: 'One of the other things we are encouraging this year is that law firms really make sure they are protected in the event of a cyber-attack on their practice. This is a growing issue and, as the recent high-profile attacks have shown, it can hit anyone if they are not protected properly.'
Law Society research shows that a quarter of law firms have been targeted by scammers in the past year. Cyber-insurance should include the support services needed to deal with a breach, but will not cover matters such as loss of funds from client account – that is covered by PII.
Data protection is a discrete issue
The EU General Data Protection Regulation comes into force on 25 May 2018 – vastly increasing the penalties businesses face for failing to protect client data. Firms can also face regulatory sanctions from the Solicitors Regulation Authority. Insurers are therefore seeking greater reassurance on client data protection (see box, opposite).
Robert Rutherford, chief executive of technology consultant QuoStar, says: 'Firms cannot overestimate the importance of protecting client data to ensure they are compliant with the latest regulation in this area, particularly in the case of the GDPR. Part of this protection will come in the form of data encryption, something which firms must seriously consider if they are to keep personal data safe on their systems.'
Rutherford says 'pseudonymisation' – the process of replacing information that would identify a client, product or business with arbitrary data that will render the information useless to any hacker or cybercriminal – will become more common. 'It could allow for relaxed rules around notifying… a data breach,' he adds.
Big firms renew earlier
Wesleyan's Butcher says: 'We tend to find smaller practices leave their renewals late, while larger firms will look to renew sooner. We appreciate this often comes down to resource, but if smaller firms did get in early, they could build relationships with insurers and take advantage of the best prices.'
Prices are on the increase for smaller practices
Overall, premiums fell by 1.3% in this year's survey. But for smaller firms, Law Society research shows an increase in the mean premium – from £8,773 to £9,379 for sole practitioners, and from £29,049 to £32,470 for 2-4 partner firms. The average cost of premium remained stable at 4.8% of gross fee income. However, some 78% of larger firms have notified their insurer about circumstances that may give rise to a claim – the figure for 2-4 partner firms was 30%.
An extended policy might just be cheaper
Most insurers are now willing to offer extended policies, and this may be the cheapest option. Wesleyan's Butcher comments: 'With premiums at some of their most competitive in recent years, it may be worth firms considering taking out an extended policy, but only if the deal is right for them.'
Different trends for BAME firms?
Over half of black, Asian and minority ethnic (BAME) firms had a premium of less than £5,000 per partner. Some 17% of BAME firms notified an insurer of circumstances that may give rise to a claim against the firm, compared with 29% of non-BAME firms. No BAME firm in the Law Society sample had been in the Extended Indemnity Pool.
Excess amounts are (almost) unchanged
The mean excess has increased from £4,425 to £4,738.
Scamming is endemic
Firms targeted by 'scammers' in the past 12 months hit 26% overall – some 64% of larger firms had been targeted; along with 50% of those with 5-10 partners; 28% of 2-4 partner firms; and 18% of sole practitioners. Spam emails and 'phishing' were identified by 83% of firms targeted; malware and computer viruses by 16%; cyber-attack by 13%; and 'CEO fraud' (impersonation of senior staff) by 4%.
As JLT's Ellis puts it: 'Although we are operating in an extremely soft market… firms should not get complacent and must be as vigilant as ever about the risks they face on a daily basis. This statement applies to all areas of their practice. The evidence is clear; mistakes happen and as the saying goes "to err is human".'
More top-up cover
There is a marked increase in the proportion of firms buying top-up cover in the £2m-£5m and £10m-£20m ranges. The mean average for top-up cover is £6.4m.
What you need to know about GDPR
The General Data Protection Regulation (GDPR), which will apply from 25 May 2018, changes a number of things compared with the 1995 Directive. The 10 most important are:
Expansion of the definition of personal data to include more categories of data. These include identification numbers, location, online identifiers and factors specific to the individual's physical, physiological, genetic, mental, economic, cultural or social identity.
Introduction of further limitations or additional conditions on some legal grounds for processing data (which largely remain the same).
Extraterritorial reach when data controllers offer goods or services to, or monitor, data subjects in the EU.
72-hour data breach notification (from its detection). In cases where a breach poses a high risk to the data subjects, they will need to be notified 'without undue delay.'
Significantly higher penalties for data breaches, with a maximum fine of up to 4% of a business's global turnover or €20m.
Mandatory appointment of a data protection officer for public authorities or bodies.
Stronger data subjects' rights, in particular the right to be forgotten, right of access, and new rights such as the right to portability.
Direct obligations for processors and more obligations for controllers.
Accountability for data practices of controllers and processors.
Privacy by design to force controllers and processors to think about privacy and data protection from the start to the end of any processing activity.
Source: Law Society
In Numbers
78% - of larger firms have notified their insurer about circumstances that may give rise to a claim
2007 - the year the SIF was originally set to close. It will now shut in 2020
£4,738 - average PII excess
58% - of firms submitted just one PII proposal form
70% - of firms chose a 12-month policy – up from 63%
4% - of firms targeted by scammers experienced 'CEO fraud' (impersonation of senior staff)
1.3% - average fall in premiums
22% - of firms purchased top-up cover, up from 19%
Source: Law Society research